Perth Airport Category III upgrades and maintenance; temporary runway closures
31 March 2016
Perth Airport is upgrading runway lighting and systems to ICAO Category III rating, to enable aircraft to continue to operate during times of inclement weather and fog.
They are also conducting maintenance, including runway resurfacing and grooving work.
This requires the temporary closure of the main runway 03/21 and cross runway 06/24 at different times from 4 April to 3 September 2016: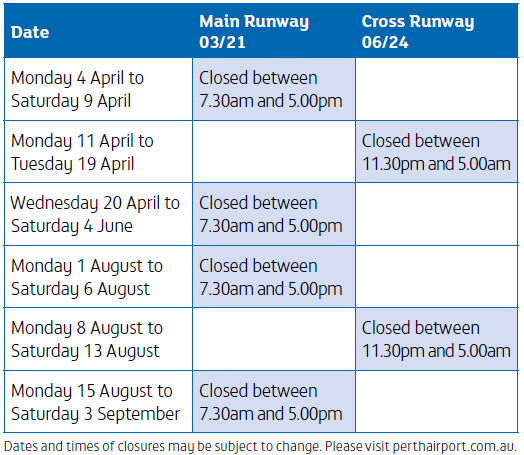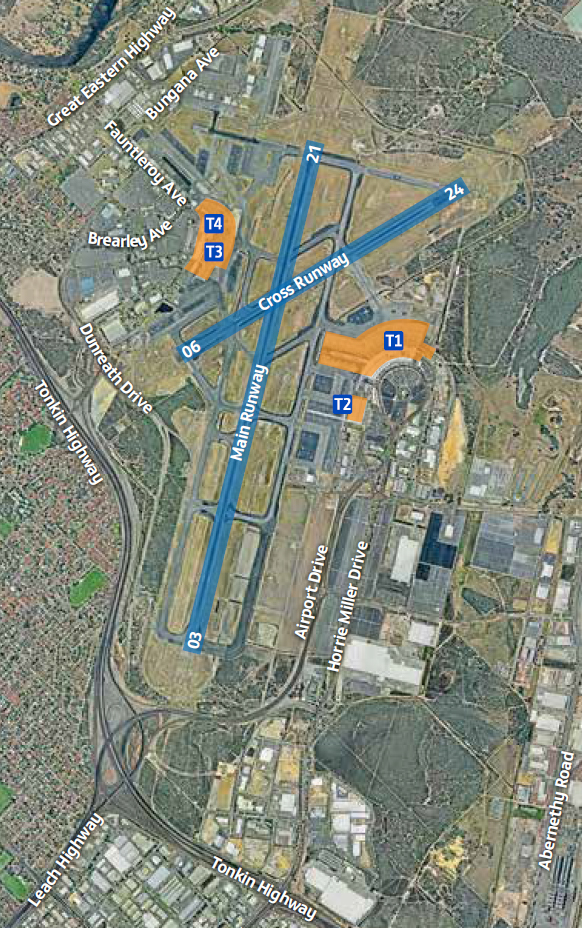 Whenever a runway is closed, all flights will need to use the other runway.
During the work, the main runway 03/21 can only be made available for emergencies, as the usual 30 minutes' notice is insufficient time to make the runway serviceable.