New era as first Rex Saab 340 arrives in Western Australia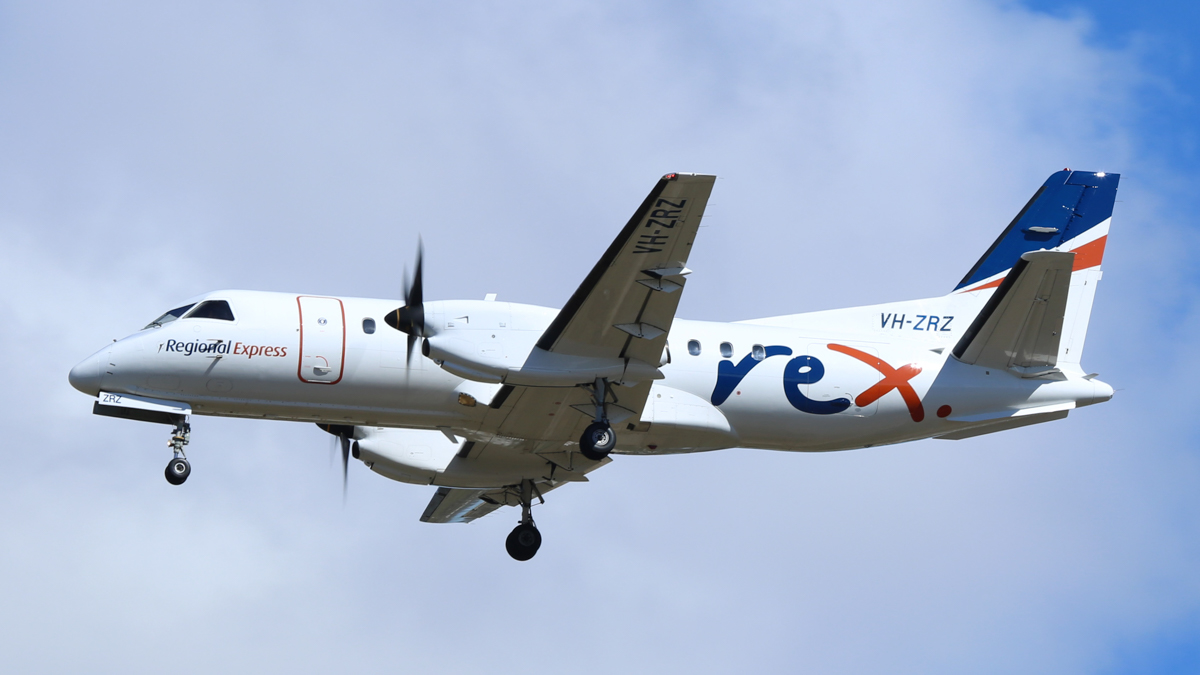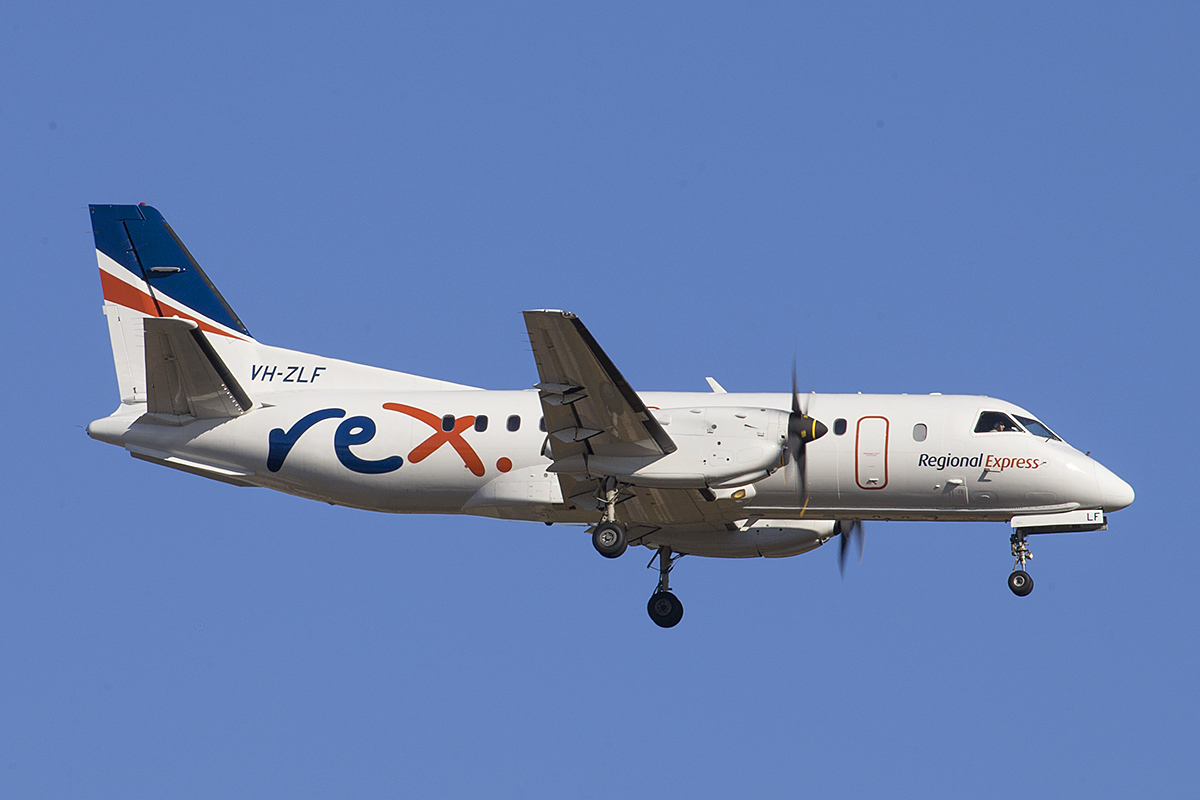 24 February 2016 © David Eyre
The first of three Saab 340B aircraft of Regional Express (Rex) to be based in Western Australia arrived in Perth today, ahead of the commencement of services to Esperance and Albany on Sunday 28 February 2016.
As reported in AviationWA, Virgin Australia Regional Airlines the south west services were reduced in December 2014. The State Government's regulated routes were put up for tender in July 2015, as the current contracts were due to expire on 27 February 2016. In September 2015, Virgin announced that it would not be bidding for the routes, as they are not economically viable for Fokker 50 aircraft. Virgin confirmed in October 2015 that it would cease flights to Albany, Esperance and Ravensthorpe on 27 February 2016, when its contract with the WA government ends, and all Fokker 50s are being withdrawn from service and sold.
In August 2015, locally-based Skippers Aviation and Sydney-based Rex responded to the tender. In November 2015, it was announced that Rex had won the tender for the Perth-Albany and Perth-Esperance routes.
The first Rex Saab 340B aircraft, VH-ZRZ, was flown from Wagga Wagga via Ceduna to Albany on 23 February 2016, and to Perth this morning. It was followed later in the day by VH-ZLF.
The smaller capacity of the Saab 340s means that Rex does not require additional security infrastructure at Albany or Esperance, and this saves at least $20 per ticket. The airline will use more frequent flights to provide a similar number of seats on the routes.
Rex will operate from Perth Airport's Terminal 2.