MiG-21U to operate supersonic adventure flights in Western Australia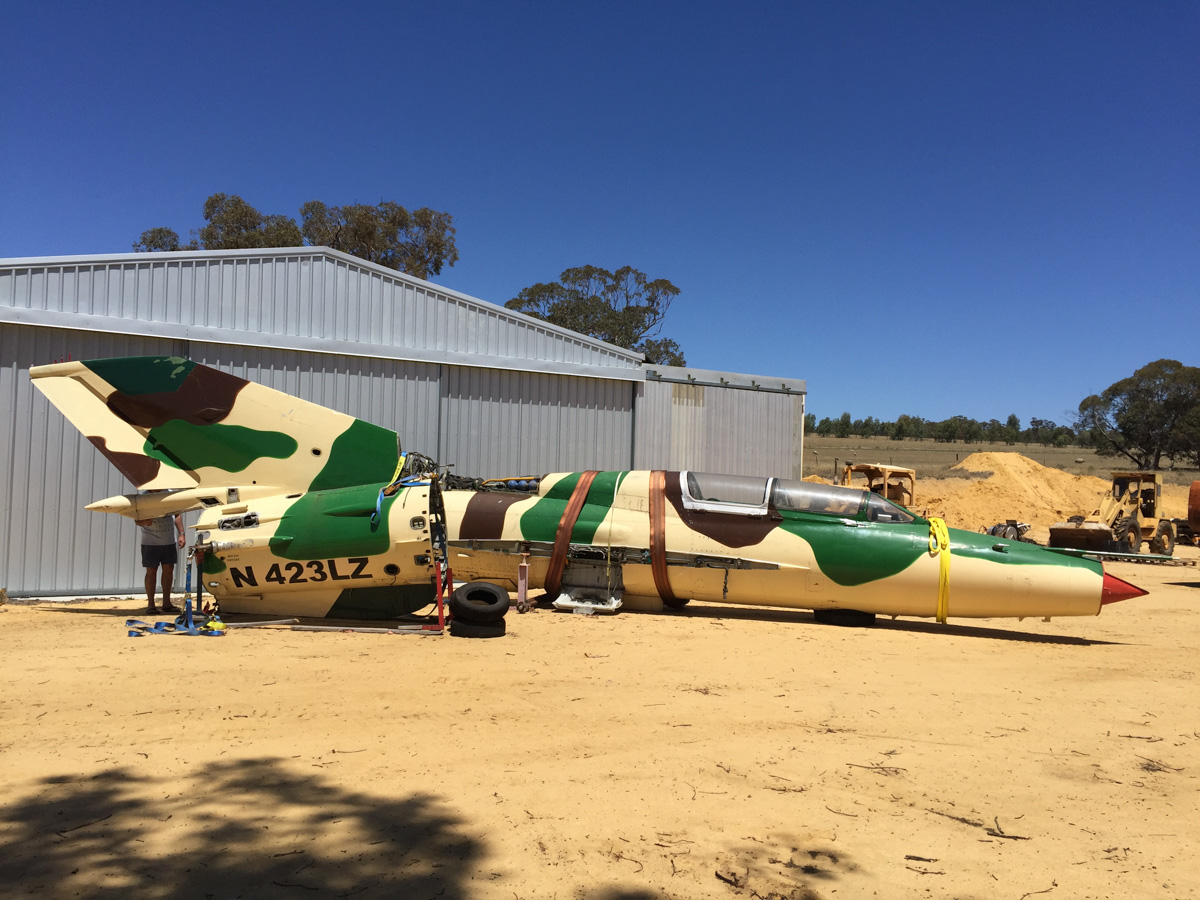 16 February 2016 © David Eyre
Local pilot Adrian Deeth hopes to gain approval to operate a former Egyptian Air Force Mikoyan-Gurevich MiG-21U, registered N423LZ, on aerobatic and supersonic adventure flights.
This is also subject to gaining permission to operate in a military restricted airspace zone over the sea 40 miles west of Rottnest Island, off the coast of Perth, to minimise the risk of sonic booms affecting Perth.
The dismantled aircraft was built in Russia in 1966 and exported to Egypt dismantled in 1967, where it was reassembled and allocated serial 5068.
It remained in service with the Egyptian Air Force from 1967 to 1983, and only accrued 400 hours flying time, before being stored.
In 1991, it was shipped to the USA and registered NR4318W in 1994. In 1997, it was fitted with a new engine, but only accrued 8 flying hours before it was withdrawn from use in 1998.
In 2003, it was registered N4318W and then N423LZ, in 2010.
It was imported to Australia in 2014 and on 4 February 2016 was moved from Perth to White Gum Farm Airstrip, near York, Western Australia.
Mr Deeth said that he will restore the aircraft in proper Egyptian Air Force camouflage and markings.