WA Police to replace BK117 with more manoeuvrable helicopters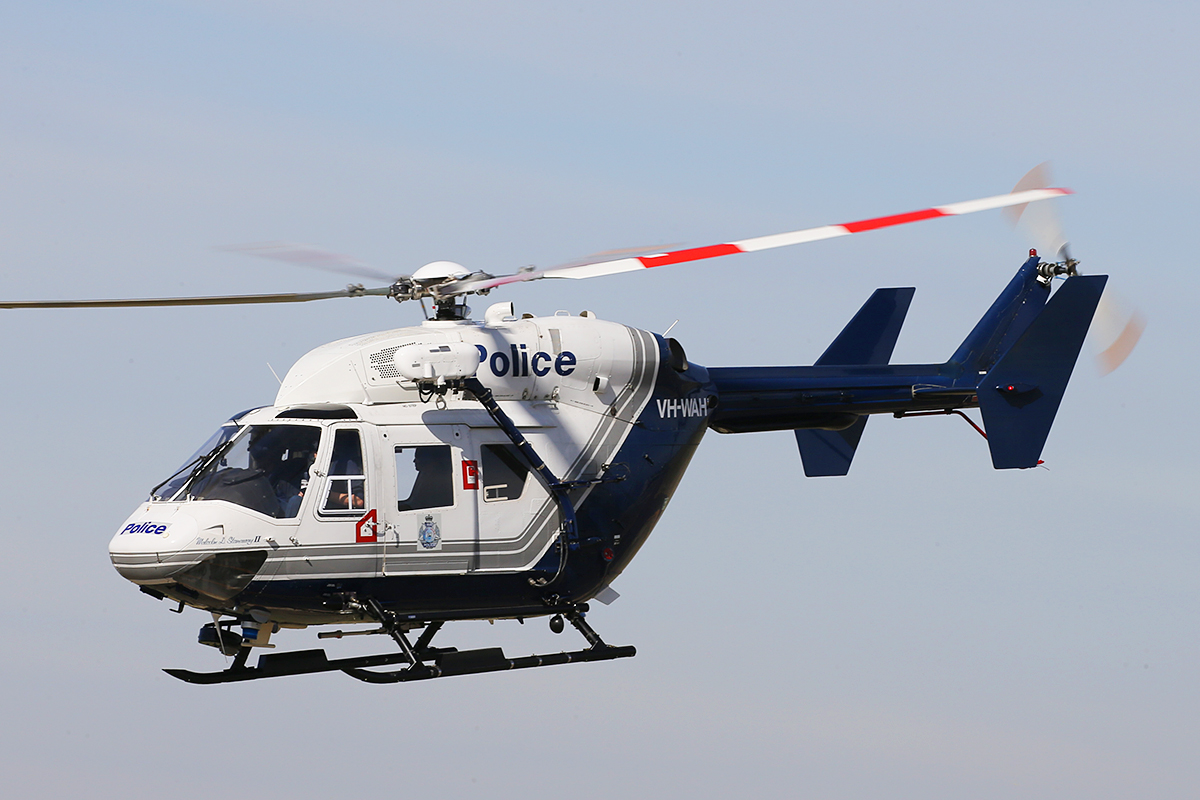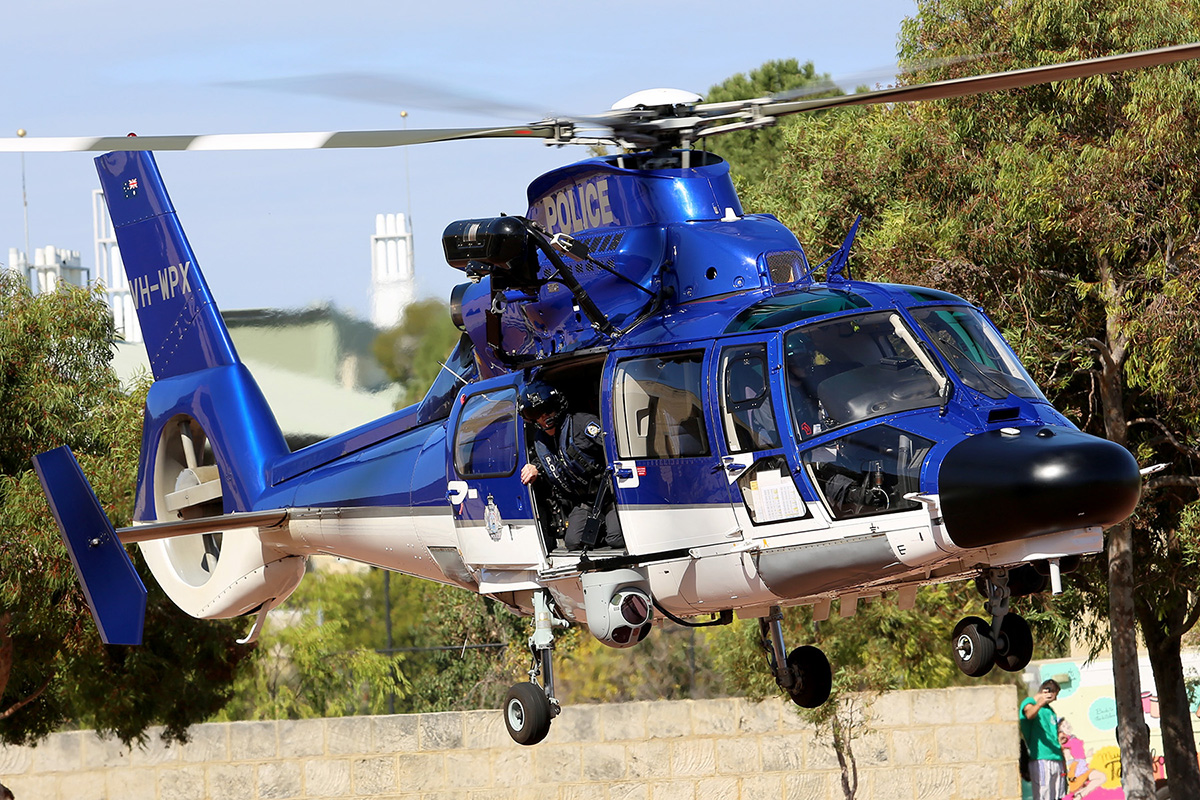 4 February 2016 © David Eyre
Western Australia Police Commissioner Karl O'Callaghan told The West Australian newspaper that the Police are considering a more manoeuvrable helicopter to replace their Kawasaki BK-117, VH-WAH / POLAIR 61.
Police in Western Australia and Victoria are proposing helicopters to stop offenders escaping or injuring innocent people by avoiding car pursuits.
The BK-117 was built in 1990 and purchased second hand from Japan in 1992, and requires replacement.
In May 2009, WA Police ordered a new $24 million Eurocopter AS365N3+ Dauphin 2 helicopter, VH-WPX/POLAIR 62, as an additional helicopter. This was delivered in September 2011 and engineers spent over 5,000 hours designing and integrating various systems, including communications, sensors, a forward-looking infra-red (FLIR) camera, Tasking and Dispatch Information Systems (TADIS), special lighting, a rescue winch and other equipment. It entered service in July 2012.
The Police will retain the Dauphin 2, but it is considered better suited to special operations, as it is large (carries up to 10 passengers), expensive to run, slow to launch and not manoeuvrable enough.
In the next 12 months, the WA Police will consider purchasing two smaller, more manoeuvrable helicopters, which can monitor high speed car pursuits, searches and conduct other missions.