Emirates to add second daily A380 service to Perth from 1 August 2016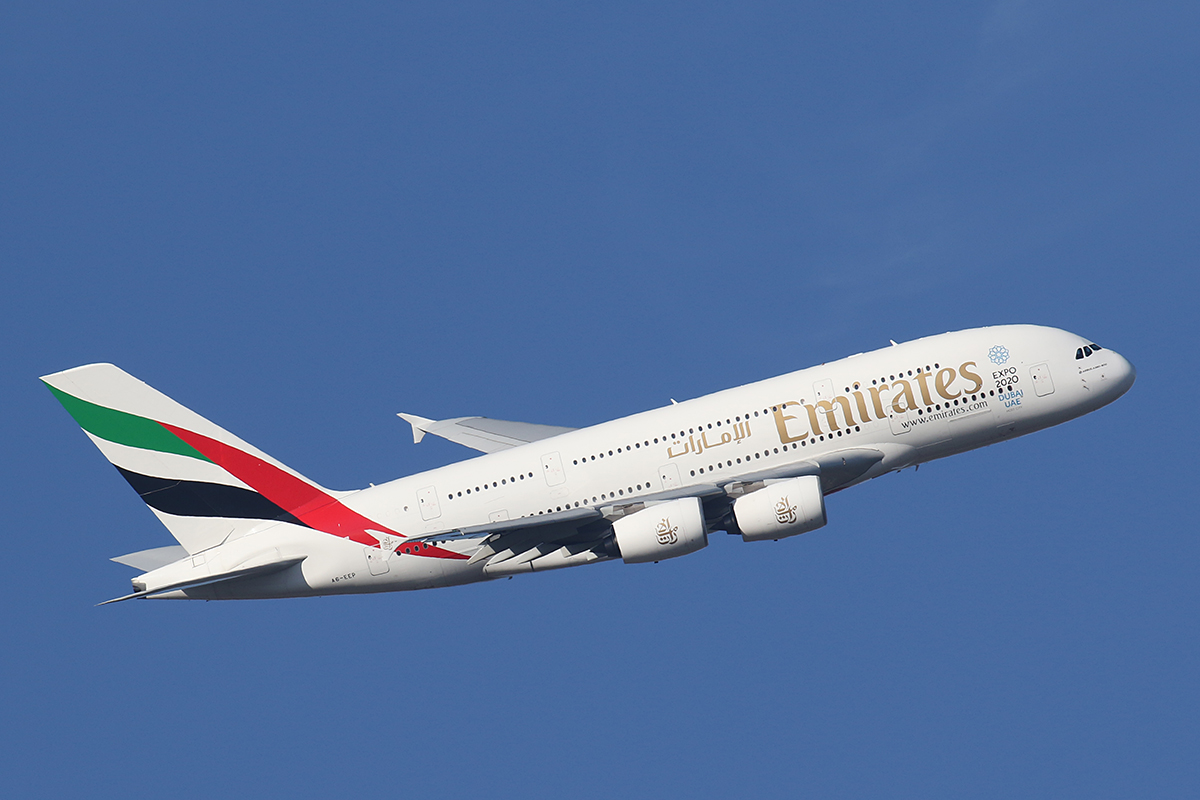 14 January 2016 – copyright © David Eyre
Emirates today announced that it will start a second daily Airbus A380 service from Dubai to Perth on 1st August 2016, replacing the current Boeing 777-300ER aircraft operating on the early morning EK424/EK425 service.
Emirates was the first airline to operate scheduled A380 services to Perth, starting from 1 May 2015 on the evening EK420/EK421 service. Prior to this, several Emirates A380s made unscheduled visits, from 15 August 2009.
However, this will not actually be the first time that an A380 has operated EK424/EK425, as A380 A6-EOL operated the service on 21 July 2015, which was also A6-EOL's first revenue service with the airline. A6-EEH also operated EK424-425 on 30 July 2015.
EK424 departs Dubai at 10.10am, arriving in Perth at 12.50am the next day, so the first of the upgraded EK424/425 services will actually arrive and depart Perth on 2nd August 2016. EK425 departs Perth at 6.00am, arriving in Dubai at 1pm same day.
With the new A380 morning service, Emirates will have the capacity to transport over 14,000 passengers per week between Dubai and Perth. Australia is the third largest A380 destination for Emirates globally. From August, 7 of the airline's 11 daily flights between Dubai and Australia will be operated by an A380.
Emirates operates the world's largest fleet of Airbus A380s, with 72 in service and another 68 on order.