Malindo Air first service to Australia arrives in Perth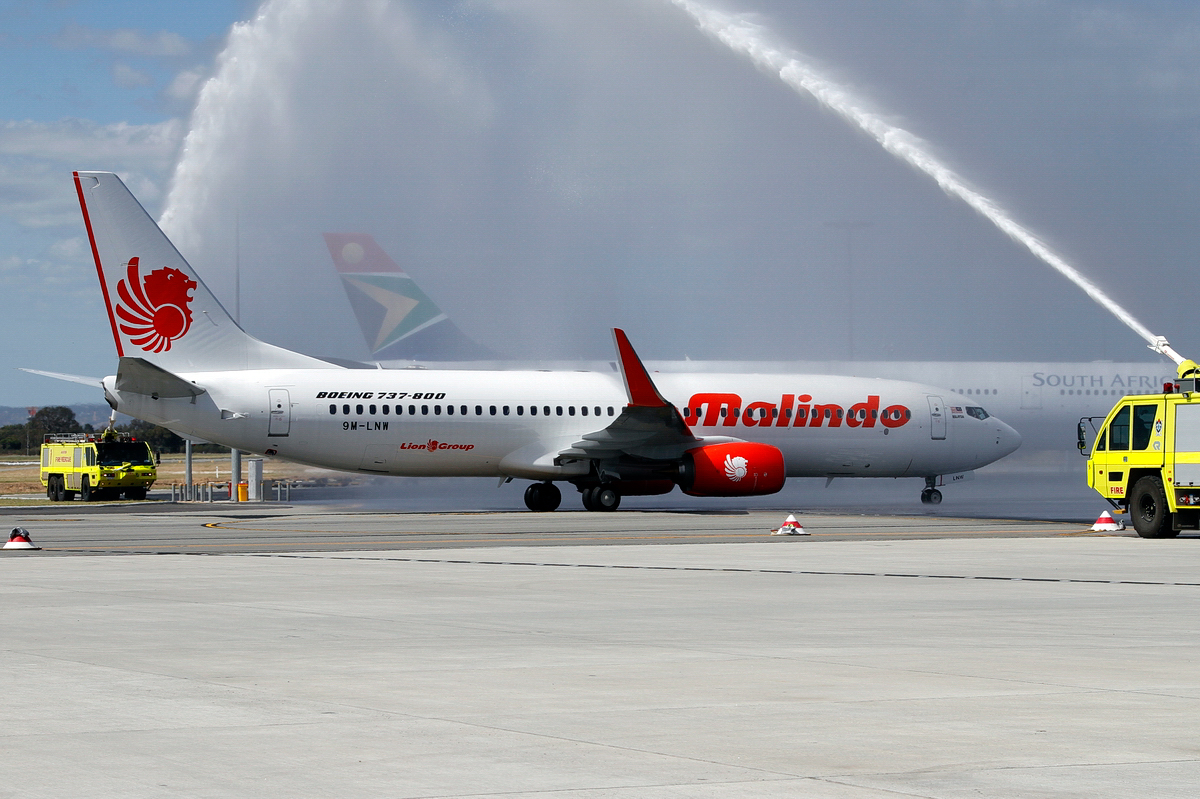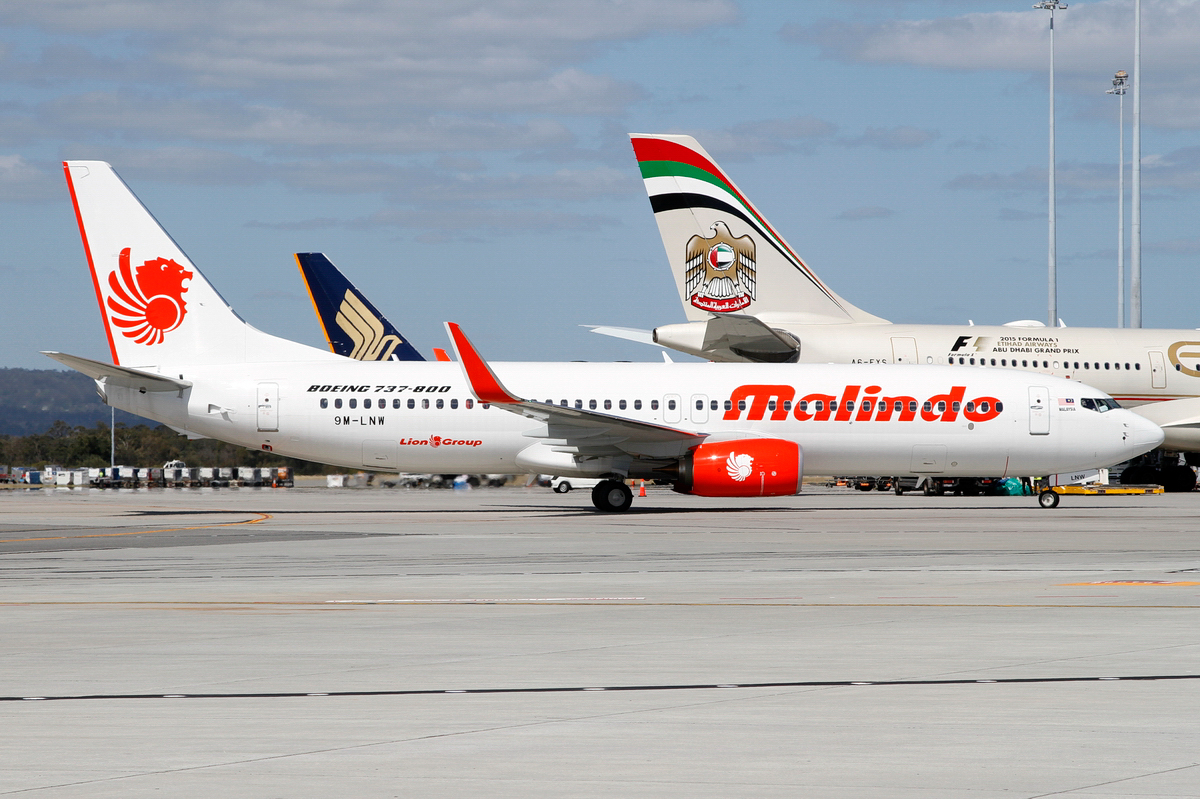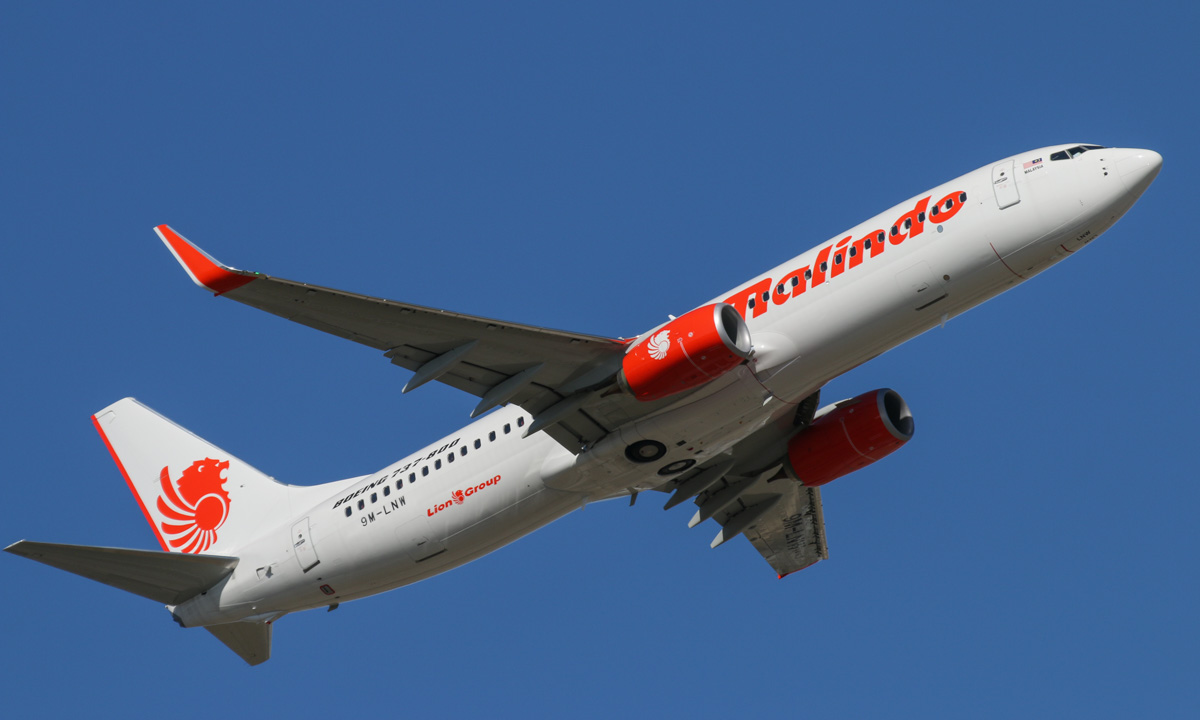 19 November 2015 © David Eyre
Malindo Air operated their first service to Perth (also their first service to Australia) today.
Boeing 737-800 9M-LNW operated the inaugural flight, arriving on runway 21 from Kuala Lumpur as flight OD151 at 2:41pm.
As it taxied in, it was greeted by a traditional water cannon salute from the Airport Rescue and Fire Fighting crews, parking at Bay 151A.
The return service OD152 to Kuala Lumpur took off from runway 21 at 3:50pm.