Qantas releases another retro livery to mark 95 year anniversary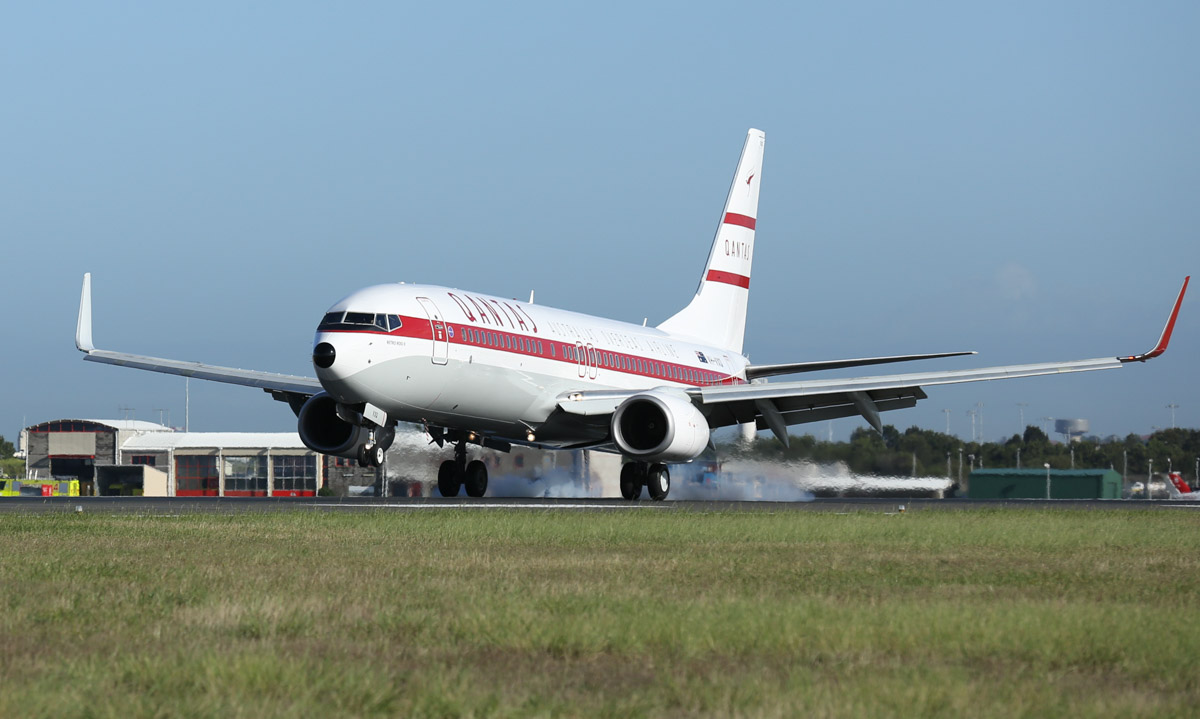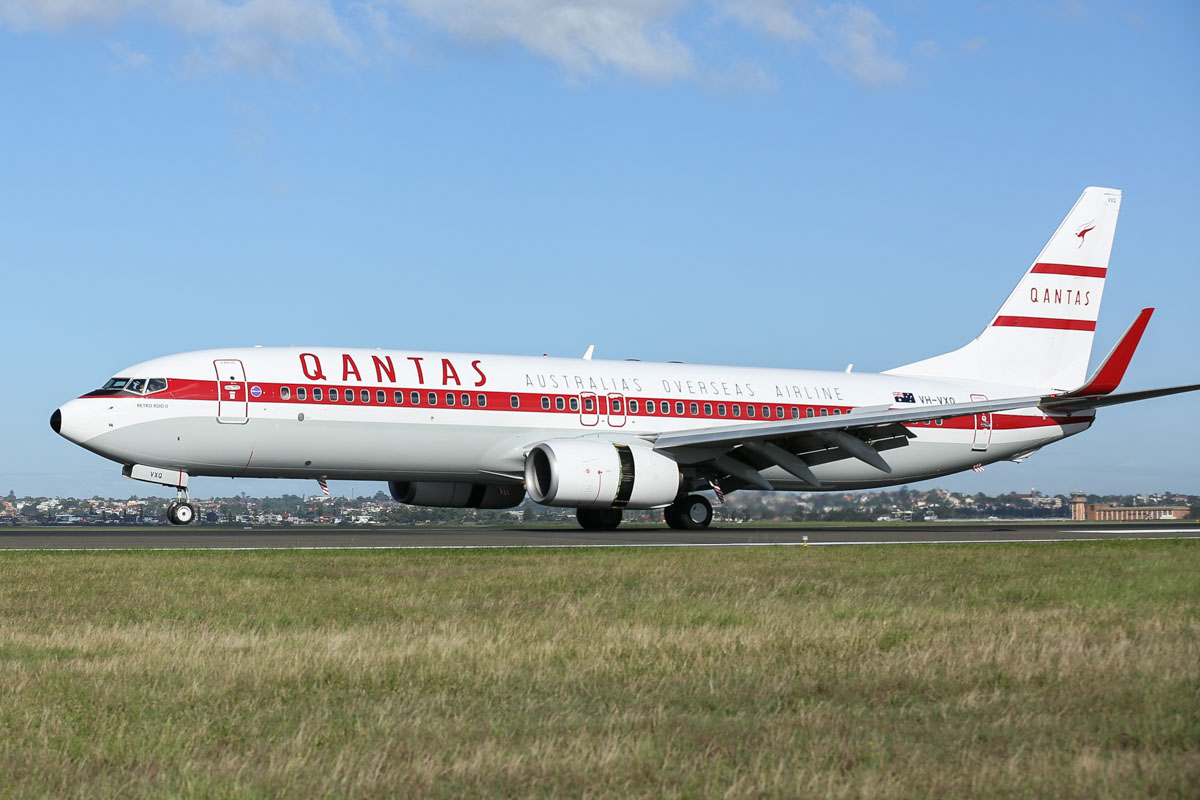 16 November 2015 © David Eyre
To mark Qantas' 95th anniversary, Boeing 737-800 VH-VXQ has been painted in another retro livery, as worn by Qantas Boeing 707s from 1959 to 1961.
Named 'Retro Roo II', VH-VXQ was repainted at Townsville, and touched down at Sydney Airport at 7:58am as QF6195. The other retro jet is VH-XZP 'Retro Roo I', painted in the airline's 1971-84 livery.
Qantas was the first airline outside the USA to operate Boeing 707s and in 1959, Qantas become the first airline to operate regular passenger jet services across the Pacific Ocean, between Sydney and San Francisco.
Qantas was first registered as a business on 16 November 1920 in Brisbane, Queensland, but was based at Longreach with two Avro 504 aircraft.
VH-VXQ is expected to visit Perth next week, after initially operating on east coast routes. It operated its first service in the retro livery today, as QF562 from Sydney to Brisbane.