Qantas orders Boeing 787-9 Dreamliners and declares $975m profit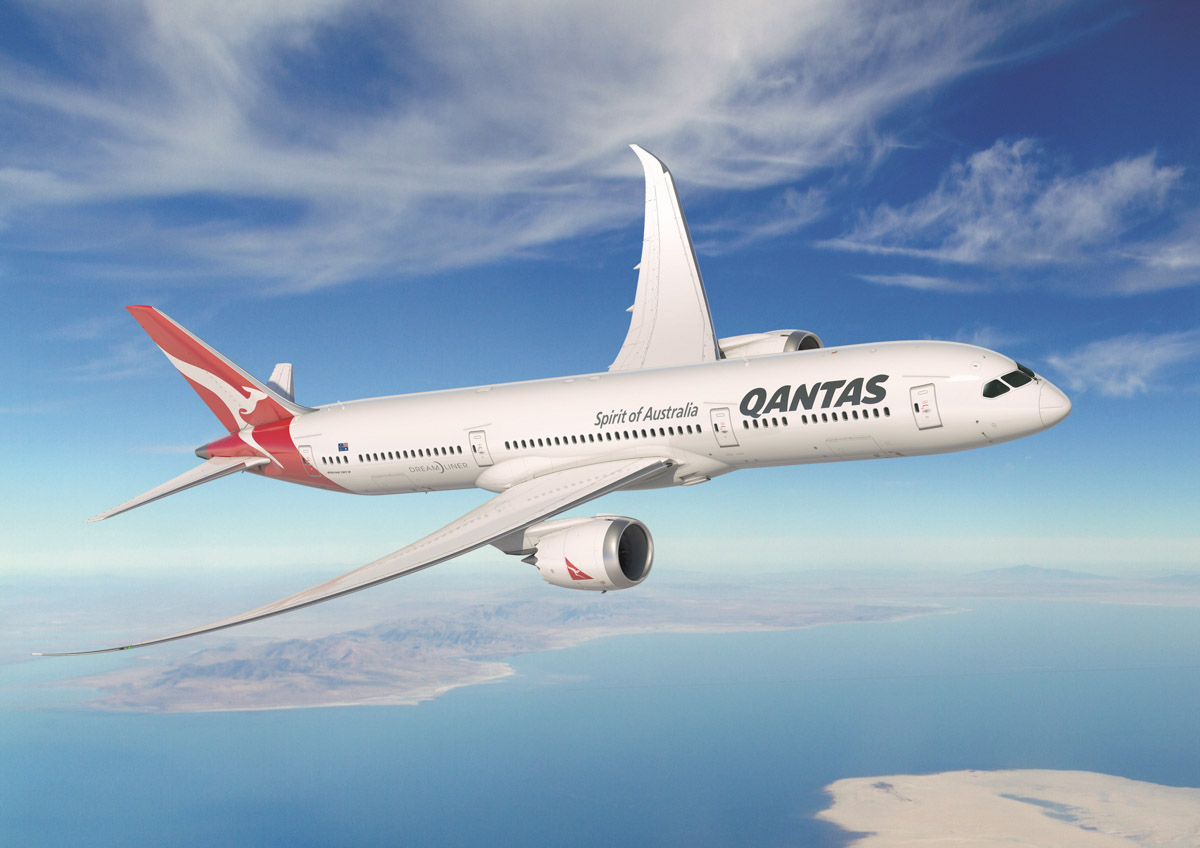 20 August 2015 Copyright © David Eyre
Qantas has announced a confirmed order for eight Boeing 787-9 Dreamliner aircraft on the back of a financial transformation that saw a profit before tax of $975 million.
Long-awaited Dreamliners for Qantas International
The order for eight Qantas Dreamliners sees the first four enter service during the 2017/18 financial year and the remaining four in 2018/19. The eight 787s ordered are actually five exercised options and the conversion of orders for three smaller Boeing 787-8 Dreamliners which were on order for Jetstar to Boeing 787-9s for Qantas.
Qantas has 15 further options and 30 purchase rights for additional 787s, with flexible delivery dates.
The Boeing 787-9s will gradually replace five Boeing 747-400s, which will be withdrawn from service before requiring a heavy maintenance 'D check'. The 787-9 seats around 100 less passengers than the 747-400, but the 787 will enable Qantas to develop new routes.
The 787 is more fuel-efficient, has lower maintenance costs, larger tintable windows, better cabin air filtration and technology that reduces cabin pressure and turbulence. FACTSHEET ON BOEING 787-9
Qantas originally ordered up to 115 Boeing 787 Dreamliners in 2005, for delivery between 2008 and 2020, to replace their Boeing 767s and Airbus A330s and to develop new international routes.
An initial 15 of the smaller Boeing 787-8 Dreamliners were ordered, but Qantas Group management decided to divert these to Jetstar. One order was later cancelled, so 11 were delivered to Jetstar and the order for the remaining three 787-8 aircraft for Jetstar was converted to an order for three 787-9s for Qantas, in the order announced today.
Qantas CEO Alan Joyce had set out three requirements before any Qantas Dreamliner order would be placed; a return to sustainable profit for Qantas International, repaying $1 billion of debt and negotiating suitable pay arrangements for 787 crews. These requirements were all met.
Qantas returns to profitability
Qantas turned around a $646 million underlying pre-tax loss last year to a $975 million pre-tax profit in 2014/15, a $1.6 billion turnaround.
This consisted of:
$576 million from cost cutting, including 5,000 job cuts and a wage freeze, closure of call centres and some maintenance bases;
$461 million from lower fuel prices;
$195 million from aircraft depreciation and write downs;
$182 million from improved aircraft utilisation, including faster aircraft turnarounds at airports, and an end to the domestic capacity war with Virgin Australia;
$136 million from improved fuel efficiency, including retirement of older Boeing 747-400s and 767-300ERs;
$116 million from removal of the carbon tax.