USS Bonhomme Richard, USS Green Bay and USS Preble visit Fremantle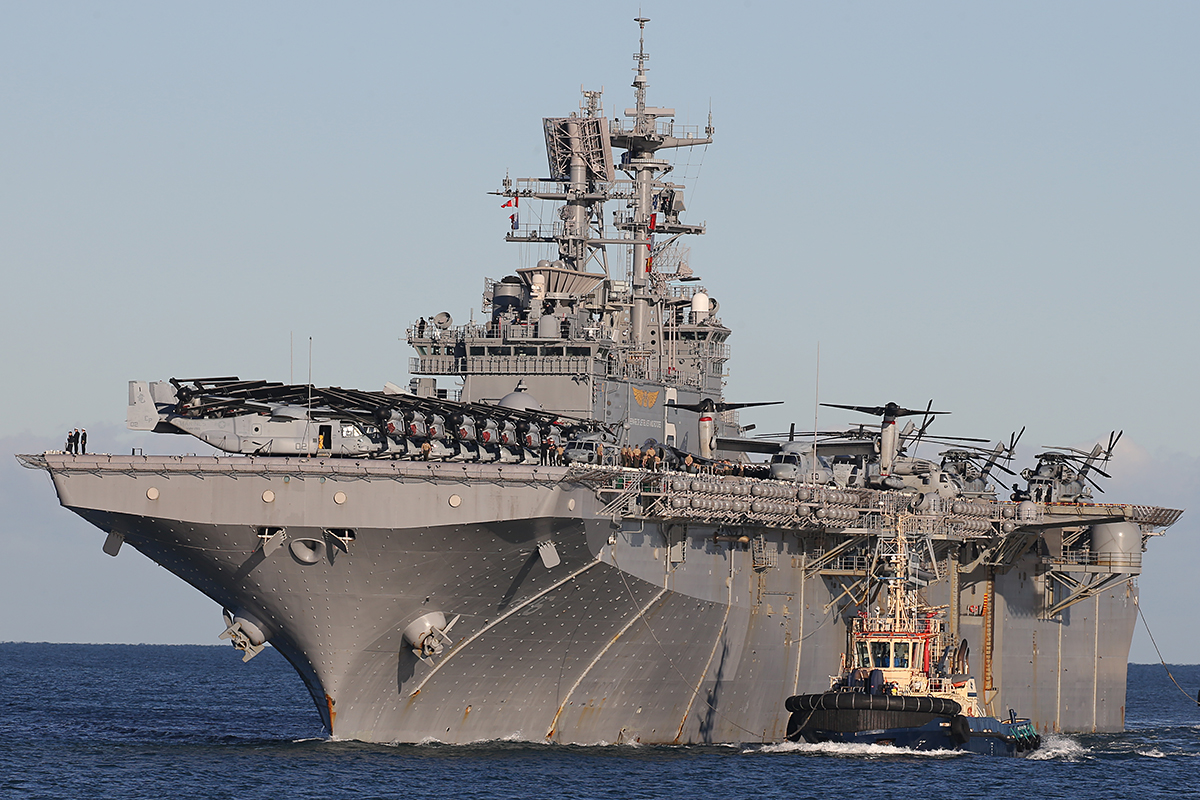 25 June 2015 © Keith Anderson.
The Wasp-class amphibious assault ship USS Bonhomme Richard (LHD-6) docked in Fremantle Harbour at around 9:00 am this morning. The liberty visit is associated with the training exercise Talisman Sabre 2015, to be held over approximately 20 days in early- to mid-July 2015.
The USS Bonhomme Richard is the command ship for Expeditionary Strike Group Seven, forward deployed to Sasebo, Japan. It carried a total of 25 aircraft: 22 assigned to the 31st Marine Expeditionary Unit (MEU) comprising of MV-22B Osprey, CH-53E Super Stallions, AV-8B Harrier II; and three MH-60S Seahawks of the US Navy. AH-1W Sea Cobras and UH-1y Hueys are also usually carried, but for this cruise they were embarked aboard the USS Green Bay.
USS Green Bay (LPD-20), a San Antonio-class amphibious transport dock, was the first of its class to visit Fremantle.  It was designed to deliver a fully equipped battalion of 800 marines. It entered port this morning with 4 AH-1W Sea Cobras and 3 UH-1Y Venoms of the 31st MEU on the deck.
The third ship to enter the harbour this morning was USS Preble (DDG-88) an Arleigh Burke-class destroyer. She carries two MH-60R Seahawk helicopters of the US Navy.