Air New Zealand to add more Perth services and change schedules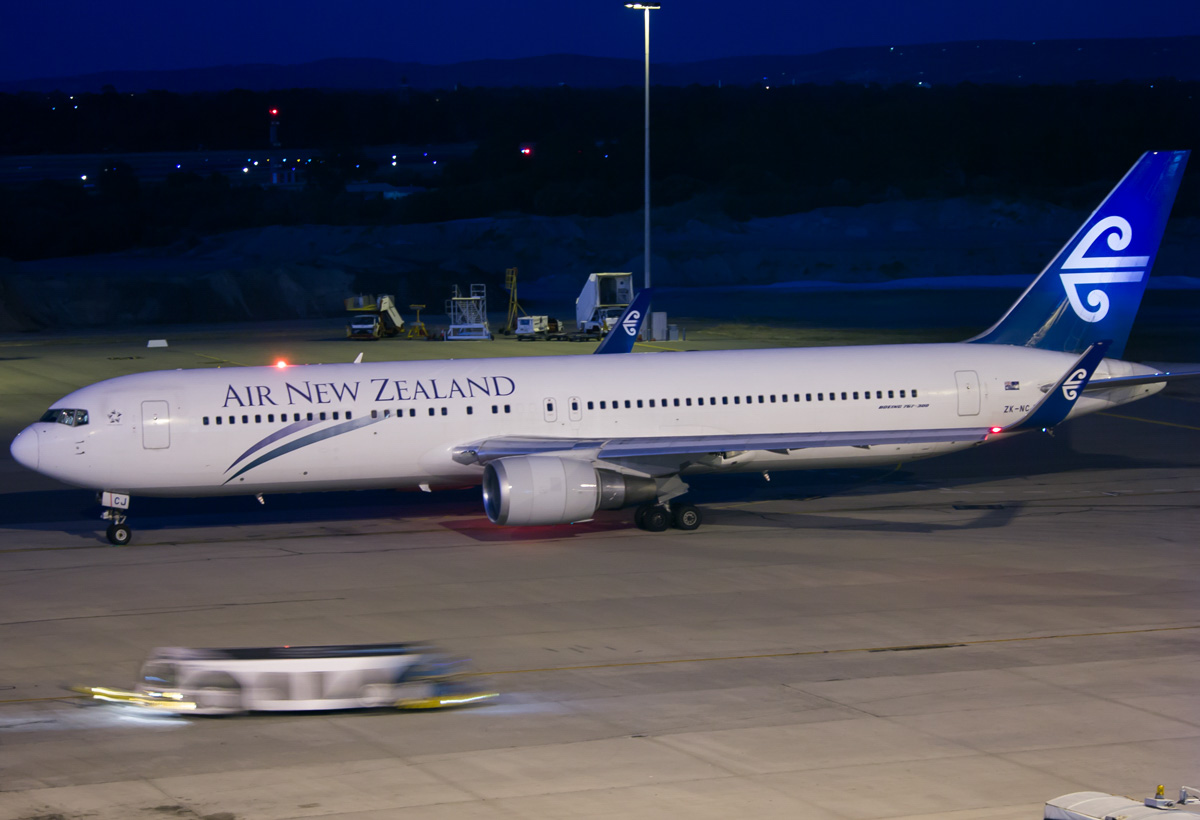 15 May 2015 © David Eyre
From December 11 2015 to 1 May 2016, Air New Zealand will add three return services (NZ177/NZ178) between Perth and Auckland, using Boeing 767-300ER aircraft.
This is in addition to the current daily Boeing 787-9 services (NZ175/NZ176), which will have their schedules changed from 11 December 2015 with an earlier arrival into Perth.  The seasonal twice weekly Christchurch – Perth services will also have schedule changes.
The schedule for the services is as follows, from 11 December 2015 (subject to change):
DAILY: Boeing 787-9 Dreamliner: NZ175 Departs Auckland 1050 – Arrives Perth 1320 / NZ176 Departs Perth at 1850 – Arrives at Auckland at 0605 the following day.
MON/THU/FRI: Boeing 767-300ER: NZ177 Departs Auckland 1900 – Arrives Perth 2140
WED/FRI/SUN: Boeing 767-300ER: NZ178 Departs Perth 0600 – Arrives Auckland 1730
The seasonal twice weekly Christchurch – Perth will also see similar schedule changes.
Air New Zealand is celebrating the 75th anniversary of its first flight, made by a Short S.30 flying boat on 30 April 1940, taking nine hours to travel from Auckland to Sydney with only nine passengers aboard. The same journey now takes less than three hours aboard a Boeing 767-300ER, which carries 230 passengers.
Qantas operates seasonal services between Perth and Auckland, with one weekly return flight from 30 October to 6 December 2015, then twice-weekly from 11 December 2015 to 26 March 2016, using Airbus A330-200 aircraft.