Qantas 747-400ER VH-OEI visits Perth on special ANZAC Centenary Flight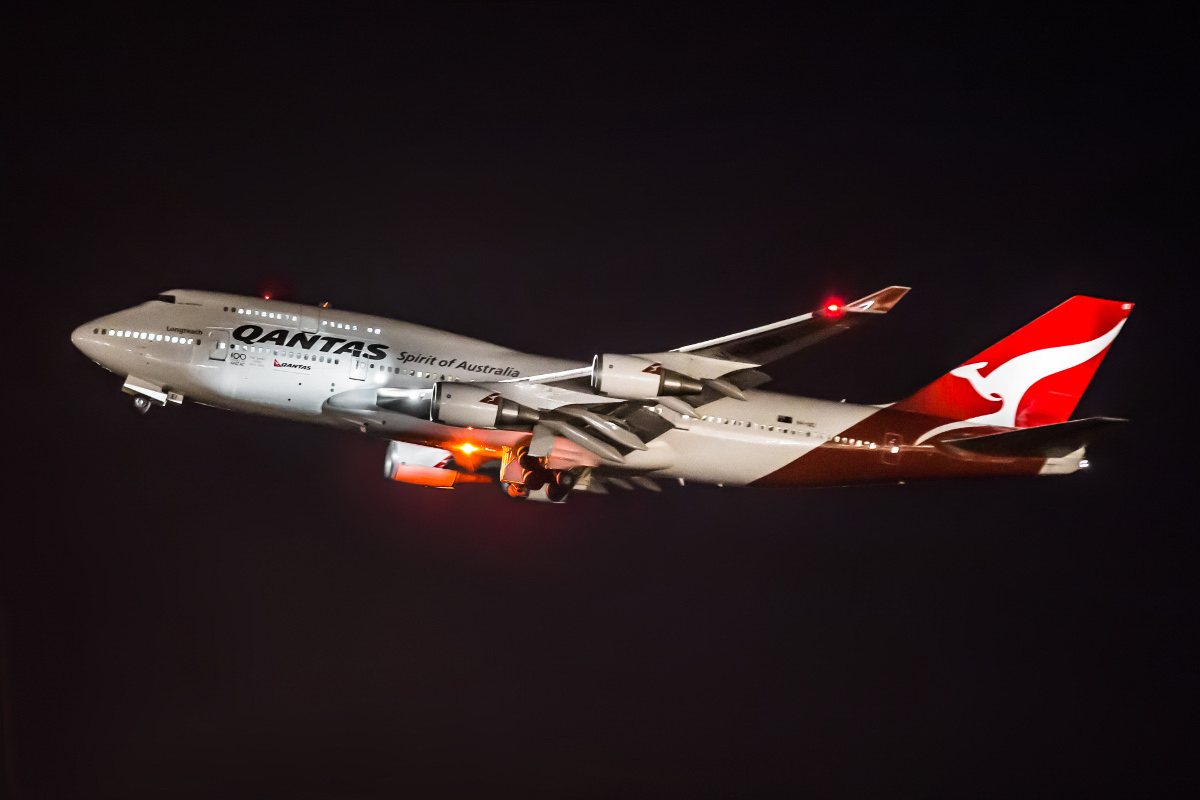 22 April 2015 © David Eyre (Photos © Marcus Graff)
Perth received a special visit in the early hours of 22 April 2015, by Qantas Boeing 747-438ER VH-OEI, on a charter flight to Istanbul, Turkey to mark the ANZAC Centenary.
The aircraft was formerly named 'Ceduna', but has been renamed 'Fysh-McGuinness' in honour of Qantas co-founders Hudson Fysh and Paul McGinness, who both served in Gallipoli. It also carries special titles on the forward fuselage: '100 YEARS OF ANZAC / THE SPIRIT LIVES 2014 – 2018 / QANTAS – Proud Supporter of the ANZAC Centenary'.
Special charter flight QF100 from Sydney landing on runway 21 at 12:31am, with passengers including ten widows of World War One veterans headed to Gallipoli to mark the centenary of Anzac Day. The aircraft parked at Bay 51 to refuel and collect more passengers, before departing as QF100 at 3:26am from runway 03, to Istanbul Sabiha Gokcen Intl Airport, Turkey – a flight time of 13 hours 45 minutes.
VH-OEI will perform another charter flight through Perth on the afternoon of 28 April 2015, returning the passengers from Turkey to Perth and Sydney.