New systems deliver air traffic control improvements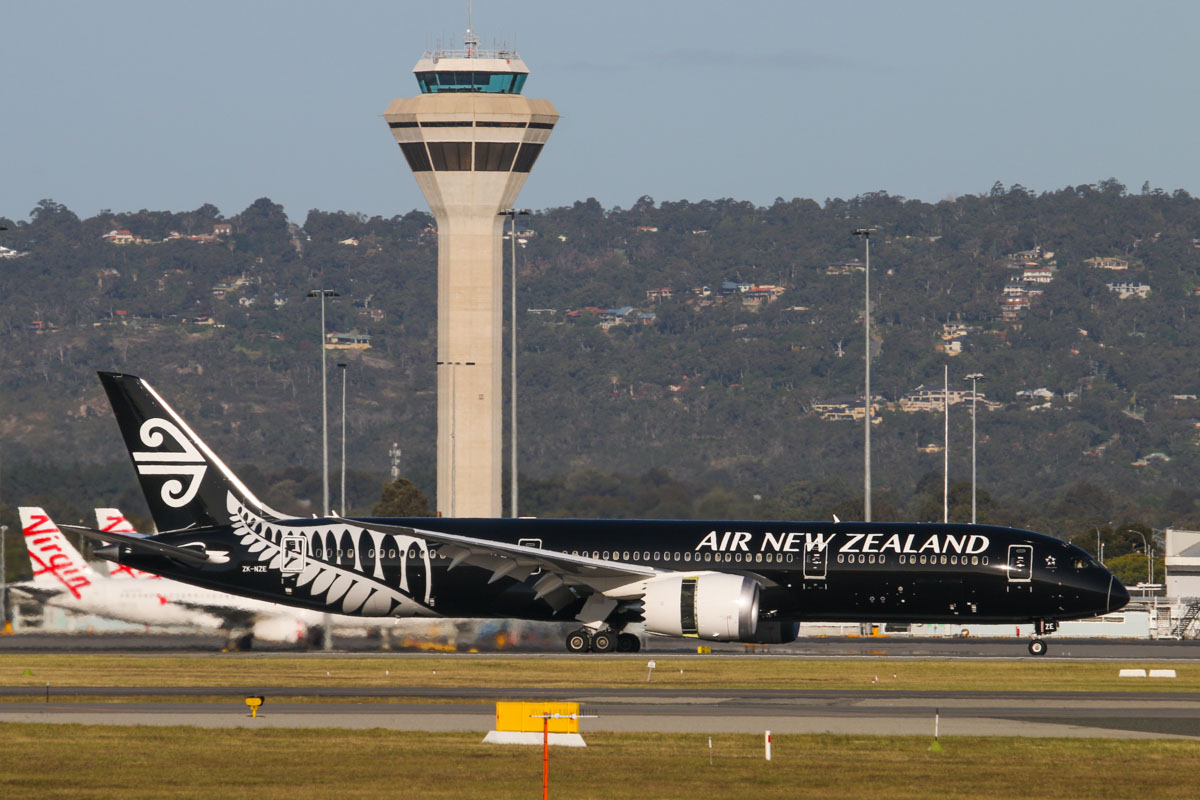 27 February 2015
A number of recent programs being introduced by Airservices Australia will improve air traffic control in Western Australia.
OneSky
At the 2015 Avalon Air Show, infrastructure minister Warren Truss announced that Thales Australia has won the tender to develop OneSky, a single air traffic management system for Australia.
OneSky will replace Airservices' Australian Advanced Air Traffic System (TAAATS) and the RAAF's Australian Defence Air Traffic System (ADATS), which date back to the 1990s and were due for replacement. OneSky will be introduced during 2018 – 2021, providing an integrated air traffic control system with more efficient flight planning. More effective use of flexible airspace and user-preferred routes, will reduce aircraft fuel burn and emissions. It will also lead to a single Flight Information Region covering all of Australia's airspace, rather than the current system of two FIRs (Brisbane Centre and Melbourne Centre).
Airport Capacity Enhancement (ACE) program
Airservices Australia's Airport Capacity Enhancement (ACE) program is enabling more aircraft movements and improved efficiency at Perth Airport.
Aircraft are often required to hold in the air due to air traffic congestion, poor weather, or other reasons. The ACE program has halved the amount of holding fuel that aircraft arriving at Perth Airport are required to carry, equating to take-off weight savings of up to 700 kilograms. This enables the airlines to either increase payload or reduce fuel consumption and emissions.
In 2013, Airservices Australia commissioned UK NATS to review air traffic management at Perth, identifying opportunities including reduced runway occupancy time.
Airservices Australia, Perth Airport and the airlines in the ACE program have since worked to introduce more efficient procedures, reducing holding fuel from 30 minutes to 20 minutes in 2013, and now a further reduction to 15 minutes.
Metron Harmony Air Traffic Flow Management system
The Metron Harmony Air Traffic Flow Management system was introduced at Perth Airport in March 2014, to reduce airborne delays, save fuel, reduce emissions, enhance safety and reduce air traffic congestion.
Metron Harmony had been introduced at other Australian airports beginning in March 2012.
The system uses weather and flight scheduling information to provide advice on maximum arrival rates at airports, as well as managing departure delays on the ground. This helps reduce the amount of airborne holding patterns, reducing fuel burn. It also reduces the workload for air traffic controllers by reducing air traffic congestion, improving safety.
An independent study by PricewaterhouseCoopers Australia found that the during 2014, the system delivered an annual reduction of 8,700 hours in airborne delay time or an average of 1.1 minute per flight arriving at Melbourne, Sydney, Perth and Brisbane airports, worth $18.2 million in fuel savings. Due to forcast increases in air traffic, it is forecast that by 2022, the system will save 14 300 hours, or 1.3 minutes per flight, equating to $37.3 million in annual fuel savings.
Airservices are also increasing use of flexible air traffic routes (flextracks) and User Preferred Routes (UPRs), enabling airlines to adapt flight routes according to forecast weather and winds.
Integrated Tower Automation Suite (INTAS) – modernising control tower technology
Airservices Australia has signed a contract with Saab Sensis to install the Integrated Tower Automation Suite (INTAS) into Perth Airport's air traffic control tower in late 2016.
INTAS brings together a number of computer- and paper-based control tower systems, including the old paper flight strips, a system which dates back to the 1940s. It provides air traffic controllers with information in a more efficient electronic format, enabling them to focus on visual surveillance of the airport and aircraft, increasing safety.
INTAS consoles are already installed in Airservices new control tower at Broome and a number of Eastern States control towers.
As part of the introduction of INTAS, Airservices will also upgrade power and air conditioning systems in the control tower, to improve reliability.