Blackhawks, C-17, Hercules in Perth for counter-terrorism exercises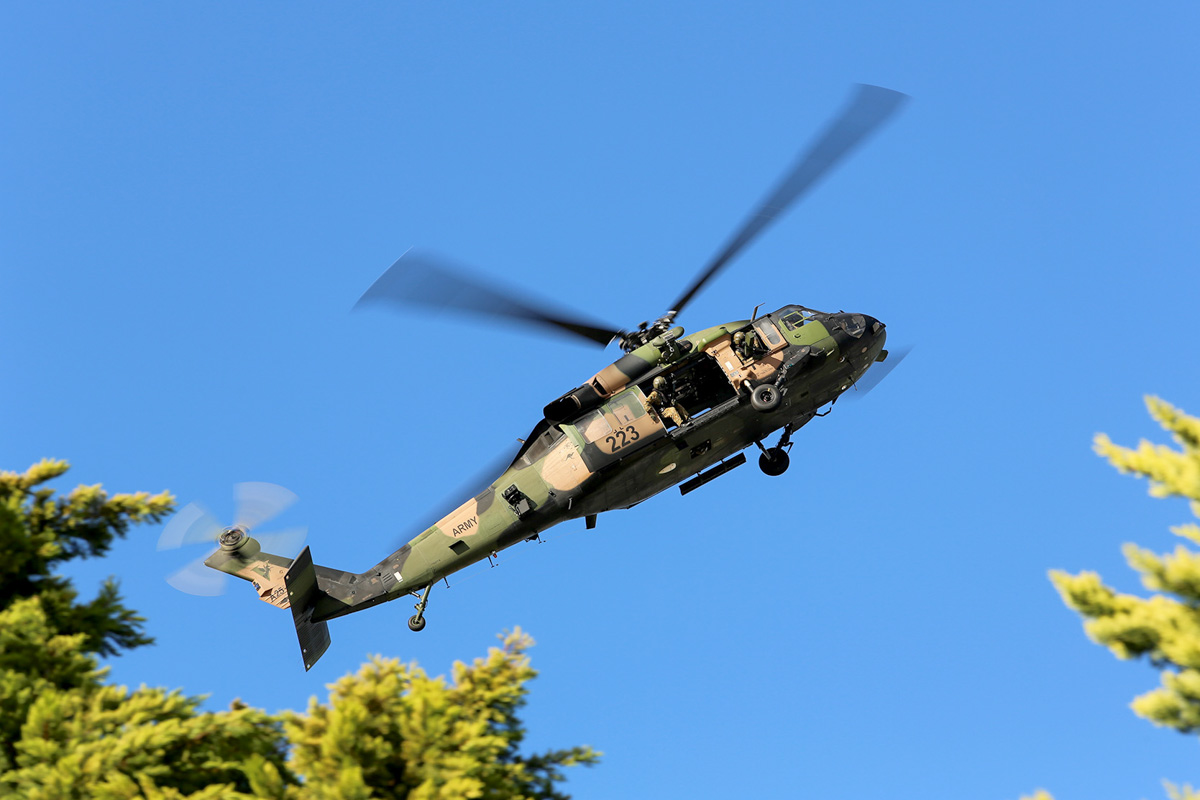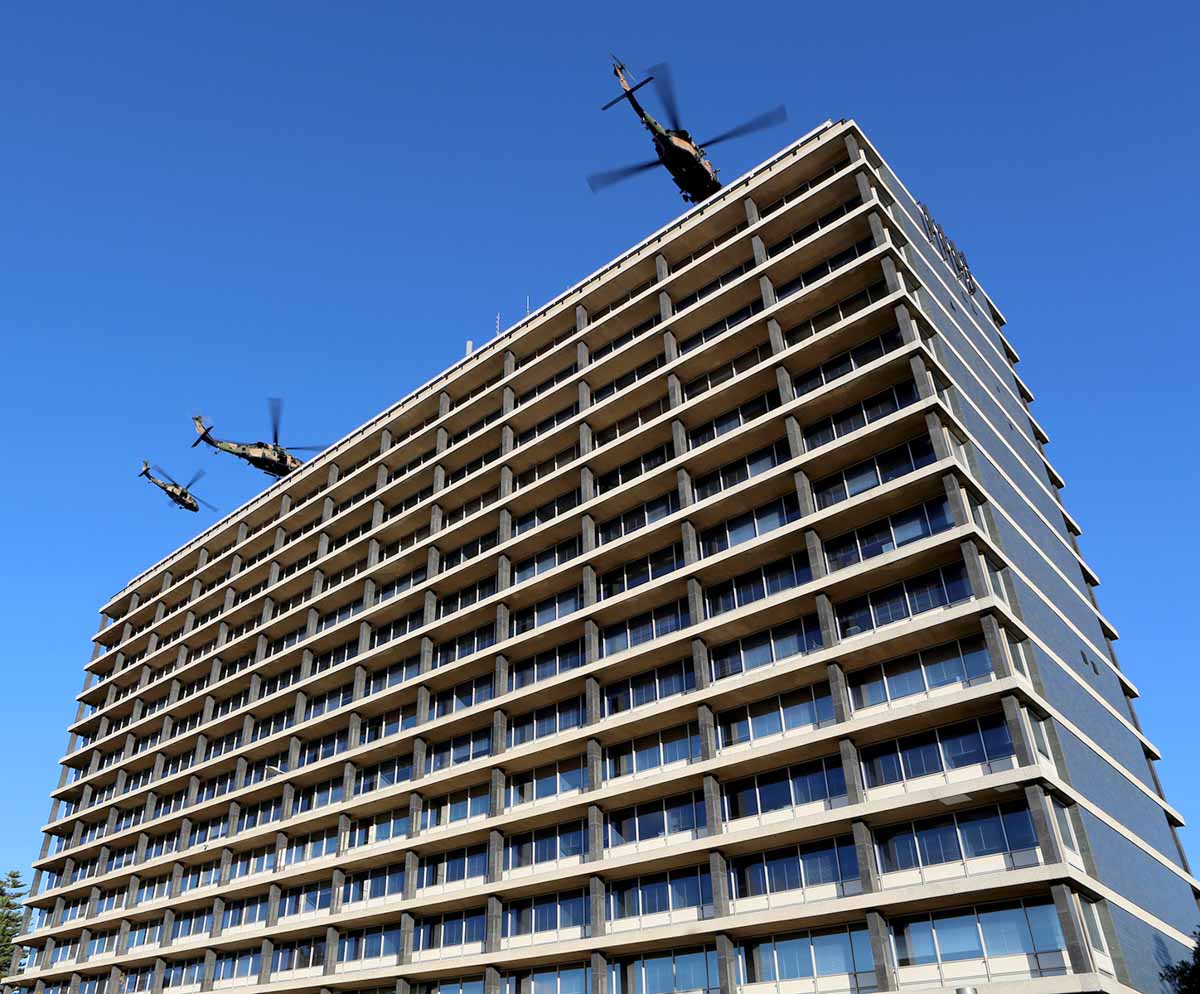 20 February 2015, Copyright © David Eyre
Five Sikorsky S-70A-9 Blackhawk helicopters from the Australian Army's 6th Aviation Regiment have been flown in from New South Wales for a six-week counter terrorism training exercise.
A similar exercise was held in May 2014, with Blackhawks performing a simulated hostage rescue from the top of Dumas House in West Perth (insert link)
In the 2015 exercise, flights will again occur mainly during the afternoon and evening, with most being completed by 11pm or midnight but some flights may occur in the early hours of the morning.
The flights are often at low altitudes, to enable the crews to practice using night-vision goggles in a city environment.
The Army has again publicised the exercise in advance, to warn residents of the noise. Despite this, last year's exercise resulted in noise complaints, including noise from helicopters and explosives, mainly from residents in the western suburbs, which were focal points for the exercise.
A41-210, a Boeing C-17A Globemaster III of 36 Squadron, RAAF and A97-450 a Lockheed-Martin C-130J-30 Hercules of 37 Squadron (which also features special tail markings commemorating 50 years of RAAF C-130 operations), were sighted during 16 – 20 February 2015, dropping SAS soldiers into the sea off the coast near Campbell Barracks at Swanbourne, home of the Australian SAS.
Blackhawks were sighted over West Perth on Thursday 19 February 2015. The Blackhawks training around Perth and the Bindoon Training Area will continue from 20 February to 25 March 2015.