Scoot Boeing 787-9 Dreamliner performs inaugural service on Singapore-Perth route: 5 February 2015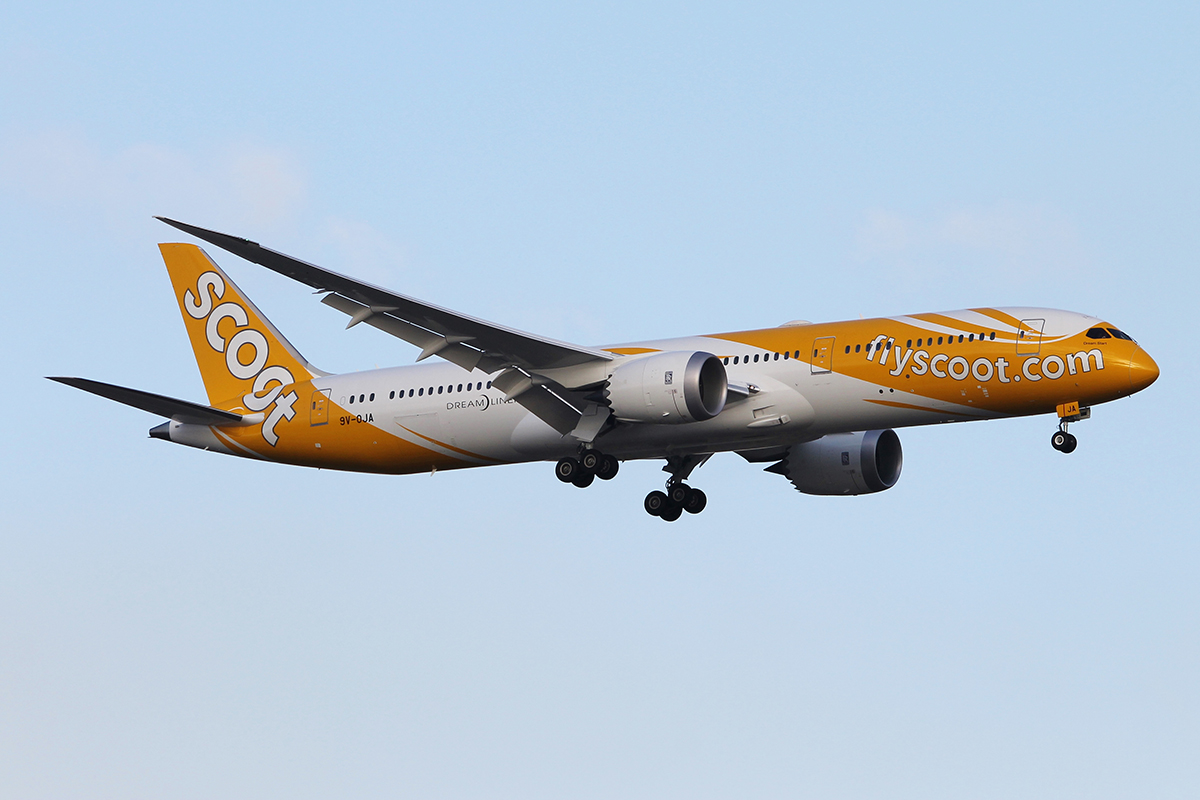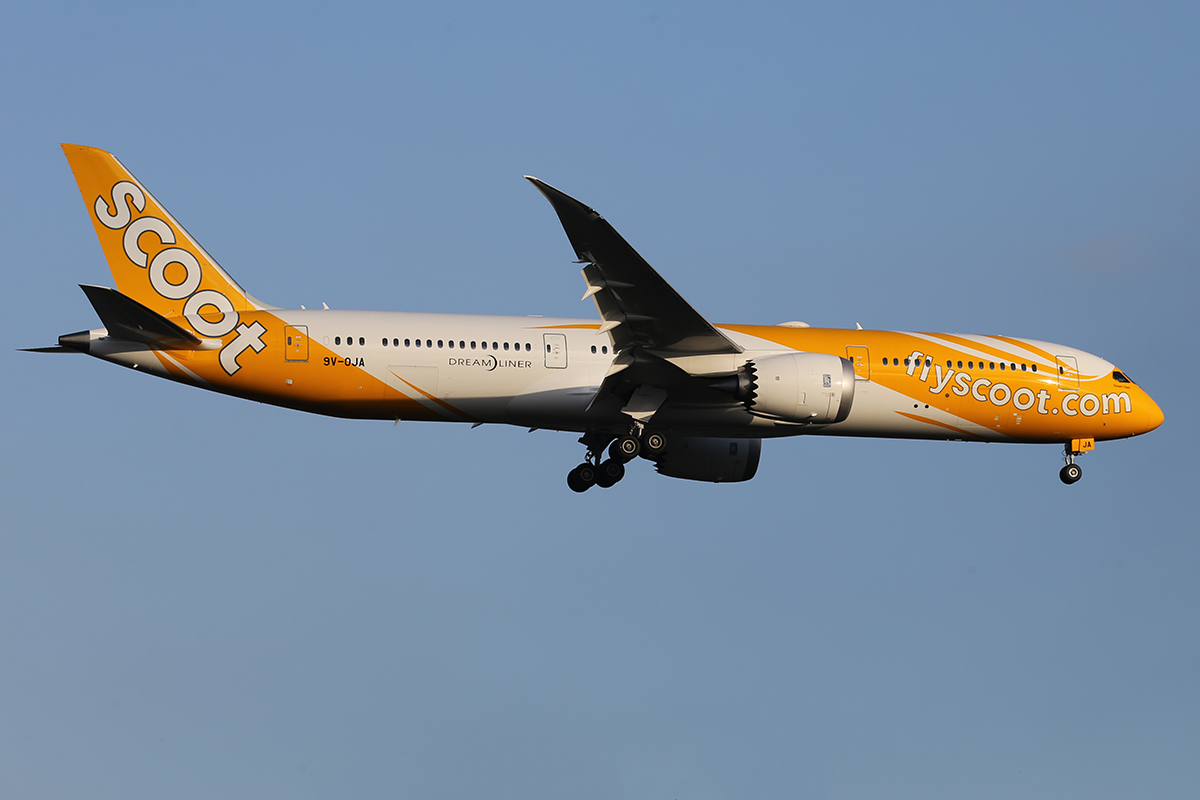 5 February 2015 – Copyright David Eyre
Scoot Airlines commenced Boeing 787 Dreamliner operations on 5 February 2015, with Singapore – Perth as the airline's inaugural route with the type.
9V-OJA (MSN 37112/240),  named "Dream Start",  was delivered from Everett, Seattle (USA) on 31 January via Osaka Kansai (Japan) to Singapore, where it landed on 2 February 2015. The delivery flight lasted 18 hours, including a 1.5 hour tech stop at Osaka Kansai Airport for fuel and crew change.
The Scoot 787 entered service on the TZ008 service from Singapore to Perth, departing from Singapore at 1.34pm, and landing on Perth's runway 21 at 6.14pm, after a flight time of 4 hours 39 minutes.
The aircraft was greeted by a water cannon salute from the Perth Airport Rescue and Fire Fighting Service, and parked at Bay 51.
The return flight TZ007 took off from runway 21 at  7.48pm (38 minutes late), landing at Singapore at 12.25am the following morning, after a flight of 4 hours 37 minutes.
Scoot has 20 Boeing 787s on order, including 10 787-8 and 10 787-9 models. The aircraft were originally ordered by Singapore Airlines, but the whole order was then transferred to Scoot, which is their low-cost long haul subsidiary company. The 787s will replace Scoot's six former Singapore Airlines Boeing 777-200ERs by the end of August 2015.
Scoot's Boeing 787s are powered by Rolls-Royce Trent 1000 engines which were built at Rolls-Royce's Singapore facility.
Scoot commenced its Singapore – Perth services in December 2013, using Boeing 777-200ER aircraft acquired from parent company Singapore Airlines (SIA).
The Scoot Boeing 787-9s are configured with 375 seats: 340 economy seats in a 3-3-3 configuration and 35 leather recliner seats in business class in a 2-3-2 layout.
The first of the smaller 335-seat Boeing 787-8 Dreamliners will be delivered in mid-2015. The current Boeing 777-200ER fleet with then be retired and Scoot will become an all-787 operator.
Scoot's schedule will be as follows, although they will continue to use the older Boeing 777-200ER on Wednesdays until March 2015, when the 787 will be operated daily:
(daily)
TZ008 Depart Singapore 1310 – Arrive Perth 1815
TZ007 Depart Perth 1910 – Arrive Singapore 0010 +1 (the following day).