AirAsia X fleet and schedule changes to cut costs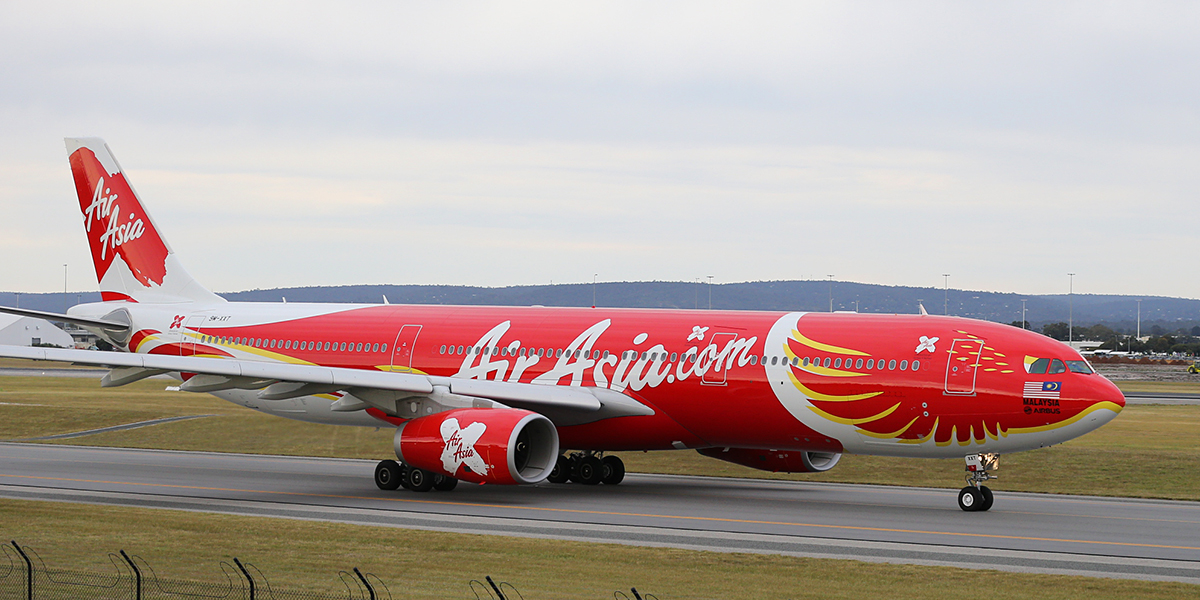 20 November 2014
Following significant losses and as a result of excess capacity, AirAsia X is making changes to its fleet and schedule
Fleet changes
AirAsia / AirAsia X group will sell aircraft, defer new aircraft deliveries and wet-lease excess capacity to other airlines.
IAAX fleet grows by one aircraft for a fleet of three A330-300s and the TAAX fleet grows by three aircraft for a fleet of five A330-300s.
AirAsia X also expects IAAX and TAAX to account for a majority and potentially all of the deliveries in 2016 and 2017.
A330 orders/deferrals/sales:

Eight A330-300s are scheduled for 2015 delivery: Three will go to Indonesia AirAsia X and three to Thai AirAsia X. Two that were originally destined for AirAsia X Malaysia will instead be sold.
Four of the eight A330-300 deliveries that were due in 2016 and three of the eight deliveries that were slated for 2017 will be deferred or converted to A330-900neo orders. Two of these aircraft have been deferred until 2018 while the other five have been converted to A330-900neo orders, increasing the group's total order to 55 aircraft.
AirAsia X group will begin taking delivery of the A330-900neo from late 2018, with the final aircraft to be delivered by the end of 2026.

Wet leasing: AirAsia X will wet lease four A330-300s to other airlines for the March-September 2015 period.
Fleet totals
AirAsia X (Malaysia):

19 A330-300s. No new A330s will be added to the fleet in 2014 or 2015.
Two A340-300s and one A330-200 in the fleet were wet-leased to other airlines and are due to exit the fleet by early 2015.

Indonesia AirAsia X: Two A330-300s by end of 2014; will receive three new A330-300s in 2015.
Thai AirAsia X: Two A330-300s by end of 2014; will receive three new A330-300s in 2015.
New aircraft delivered in 2016 and 2017 are likely to prioritised for Indonesia AirAsia X and Thai AirAsia X.
Decreased Australian flights
AirAsia X has announced it will decrease its services to Australia by 15-20 per cent in 2015, after losses from Australian operations quadrupled.
The flight cuts will occur during the March-September 2015 period only. The airline has not revealed which flights will be cut, but said that capacity reductions to Australia will be used to increase capacity to North Asia and other regions.
AirAsia X currently operates twice daily with Airbus A330-300s between Kuala Lumpur and Perth. It also operates to Adelaide, Gold Coast, Melbourne and Sydney from Kuala Lumpur.
AirAsia X CEO Azran Osman-Rani believes that the losses of MH370 and MH17 may be a reason for reduced travel demand, but the weaker Australian Dollar, slowing global economy, more competitive pricing and excess capacity from AirAsia X and Malaysia Airlines will also be contributing factors.
Jetstar international and Scoot are also reportedly experiencing a difficult Australian market.