Qantas unveil Boeing 737 VH-XZP 'James Strong' in retro livery on 16 November 2014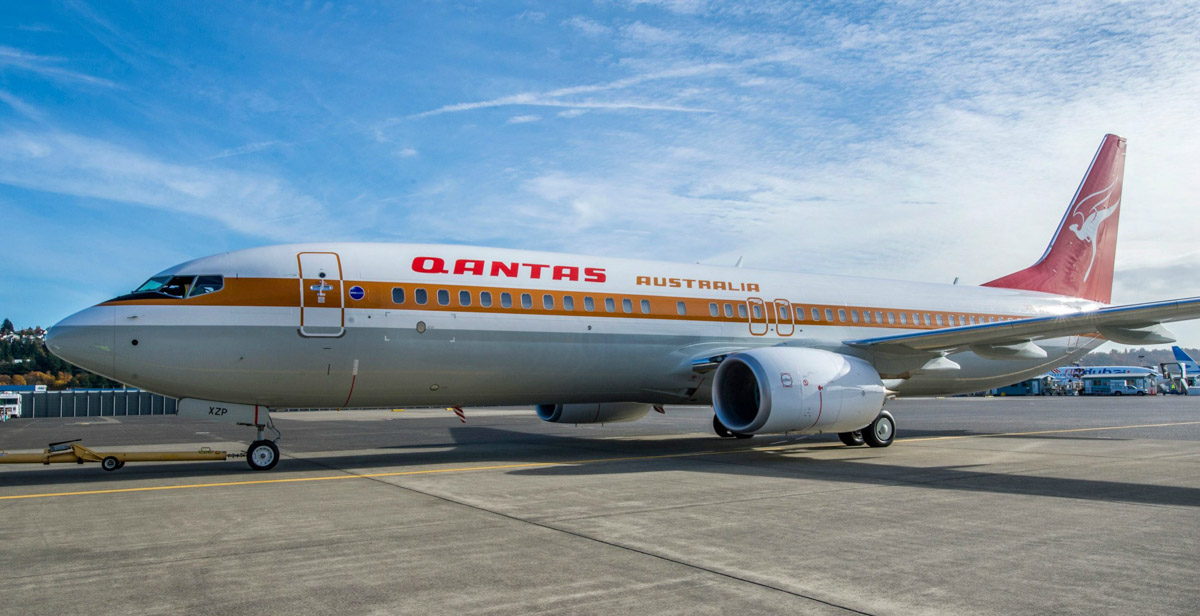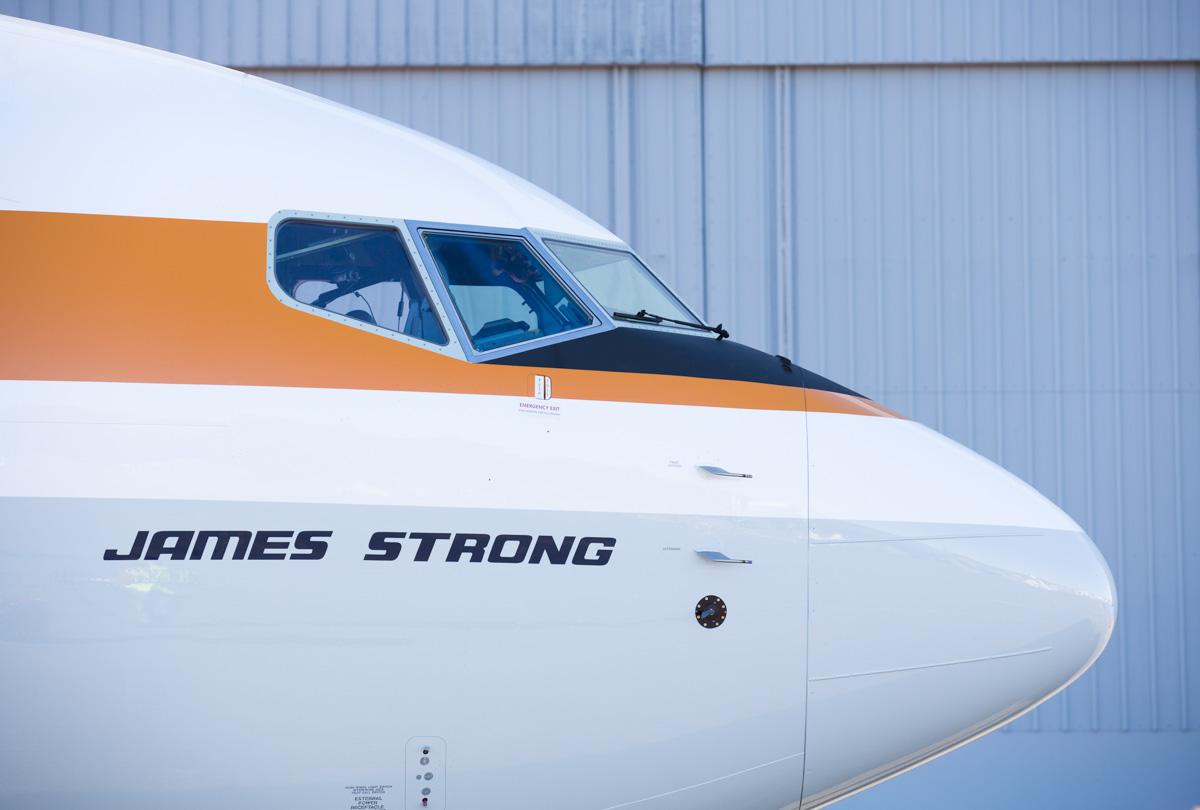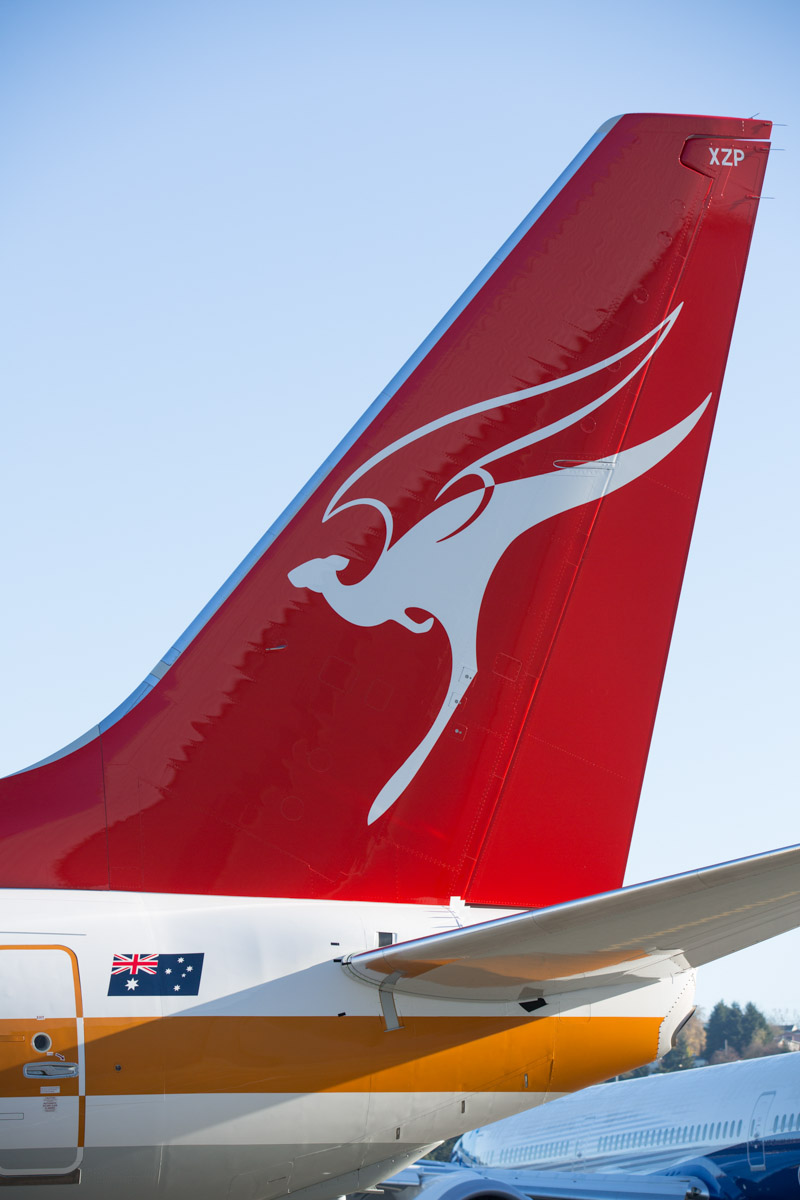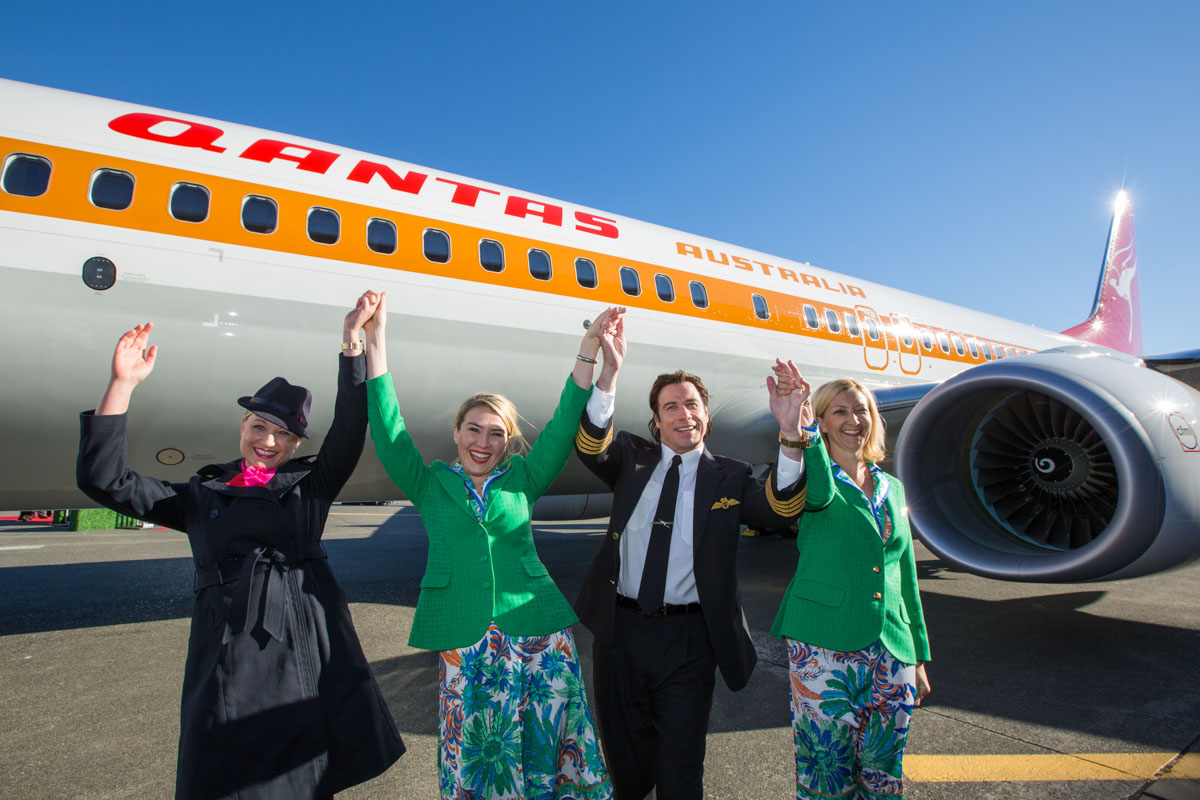 5 November 2014 (UPDATED 20 November 2014 with delivery info)
Qantas has painted its next new Boeing 737-800, VH-XZP (MSN 44577/5164) in a retro livery, used by the airline from 1971 to 1984, designed by Gert Sellheim.
VH-XZP, which is the airline's 75th Boeing 737-800, made its first flight on 3 November 2014 in Seattle, and photos of the retro jet were revealed on the internet, so Qantas released an official photo of the aircraft, but without its name.
The 737 was officially unveiled in the retro livery on Sunday 16 November 2014 at Boeing Field Seattle, when the aircraft was signed over to Qantas for delivery to Australia. The aircraft was also officially named James Strong, to honour the former Qantas CEO, who passed away in 2013.
At the handover, Elton John's 1970's song Rocket Man was played and a mirrored disco ball was suspended from the hangar roof. Movie actor and Qantas ambassador John Travolta attended, together with flight attendants in original 1970s Qantas uniforms.
VH-XZP departed Seattle's Boeing Field Airport at 8:33am local time on Monday 17 November 2014 as non-revenue flight QF6024 to Honolulu, Hawaii. After a brief refuelling stop in Honolulu, it continued on to Nadi (Fiji) where it stayed overnight. It departed Nadi at 8am, landing in Sydney at 10:25am on Wednesday 19 November 2014.
The aircraft flew to Brisbane on 19 November for pre-service maintenance, and is due to commence revenue service on Sunday 23 November 2014.