Thai Airways to resume Boeing 787 Dreamliner services to Perth from 17 January 2015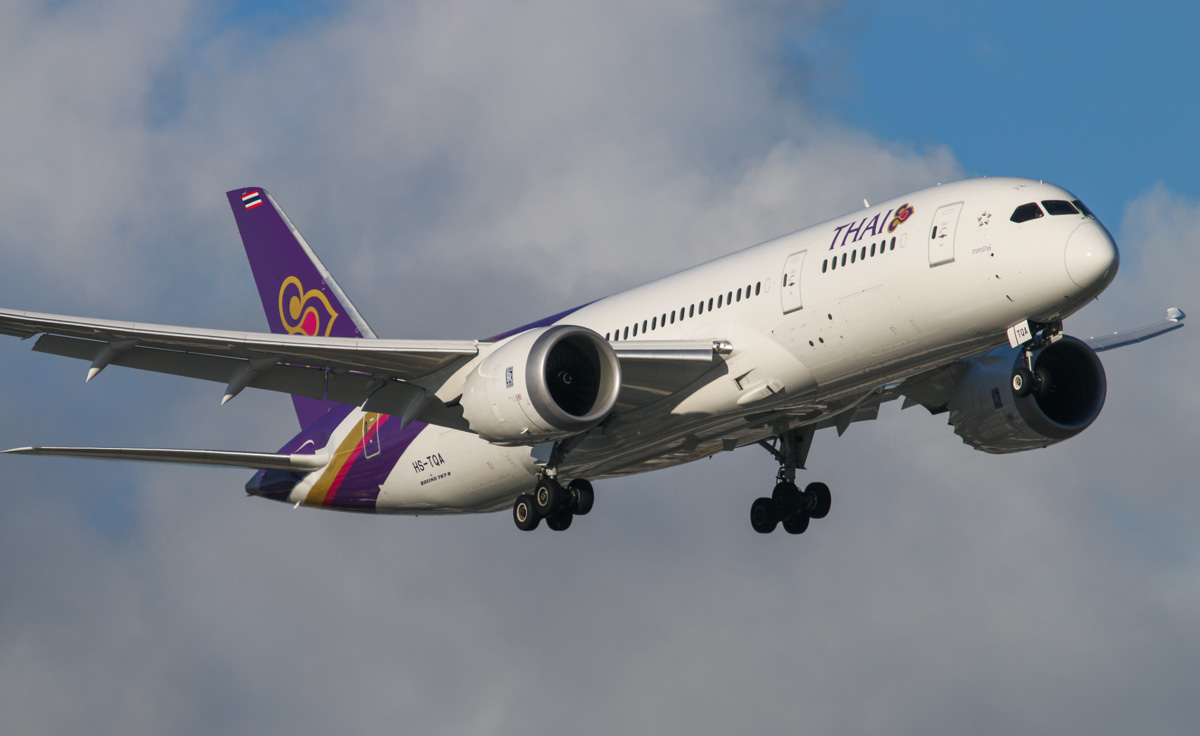 14 November 2014
Thai Airways International will resume Boeing 787-8 Dreamliner services on the Bangkok-Perth route from 17 January 2015, again replacing the Airbus A330-300 aircraft.
Thai made the first visit to Perth by a Boeing 787-8 Dreamliner on 21 September 2014, when HS-TQB visited on the TG483/TG484 service from Bangkok, which was also HS-TQB's first international service and first visit to Australia. HS-TQA also visited a few days later (see photos under September 2014).
This was only temporary, and the 'last' 787-8 service was on 26 October 2014. A330-300 aorcraft returned to the route from 27 October 2014, but this was also temporary.
Thai had originally scheduled the 787 back on the route from 26 March 2015, but has changed the date to 17 January 2015.