First Qatar Airways Airbus A350-900 rolled out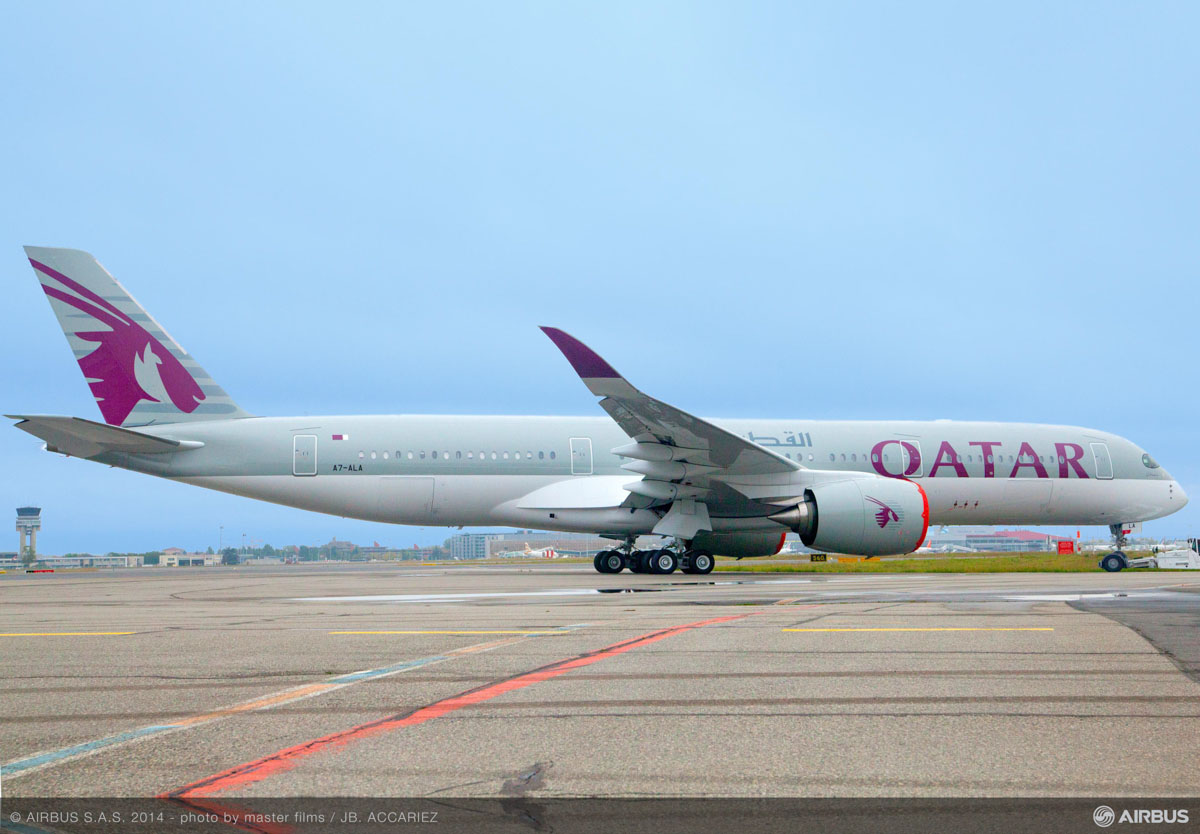 2 October 2014
The first Airbus A350-900 for Qatar Airways, A7-ALA (MSN 006) was rolled out of the Airbus factory in Toulouse today, fully painted and with the Rolls-Royce Trent XWB engines fitted. Delivery is expected by the end of the year.
Qatar Airways has ordered 43 of the 315-seater A350-900, with deliveries starting late in 2014 and 37 of the 369-seater A350-1000, with deliveries starting in 2017. The airline expects to have nine A350-900s in service by the end of 2015, followed by one delivery each month in 2016 and two per month in 2017.
The A350 will be used on Doha – Perth services from early 2015.
The A350-900 achieved European Aviation Safety Agency (EASA) Type Certification on 30 September 2014. FAA certification is expected to follow soon after. To celebrate, Airbus flew all five A350 development aircraft in formation:

As part of its certification program, the A350-900 (F-WWYB, MSN 005) visited Perth on 10 August 2014, during route proving trials.
At the end of September, the A350 XWB had 750 orders from 39 customers.