Shell launches helicopter Search and Rescue service in Broome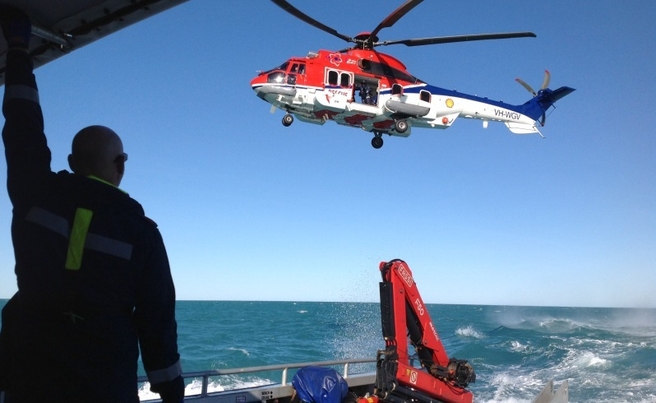 7 July 2014
Shell Australia has launched a dedicated search and rescue (SAR) helicopter service at Broome, operated by CHC Helicopters with an Airbus Helicopters EC225.
The SAR service is intended to support the offshore oil and gas industry in the Kimberley – principally to support Shell's Prelude Floating LNG (FLNG) Project. When not required by Shell, it may assist with medevac and search and rescue needs in the region.
The EC225 is on standby 24-hours a day, and is able to respond within 15 minutes during daylight hours and 30 minutes at night. It has a range of 300 nautical miles, and is supported by a team of pilots, paramedics, engineers and crew.  Medical Rescue Air Ambulance is providing the paramedic SAR crew for the service.
The SAR helicopter is equipped for daytime SAR and can only be used for medevac at night, but a new helicopter will enter service in 2015, able to provide full 24-hour SAR coverage and all-weather capability.