Piper Comanche C-FYHU visited WA as part of around the world flight for charity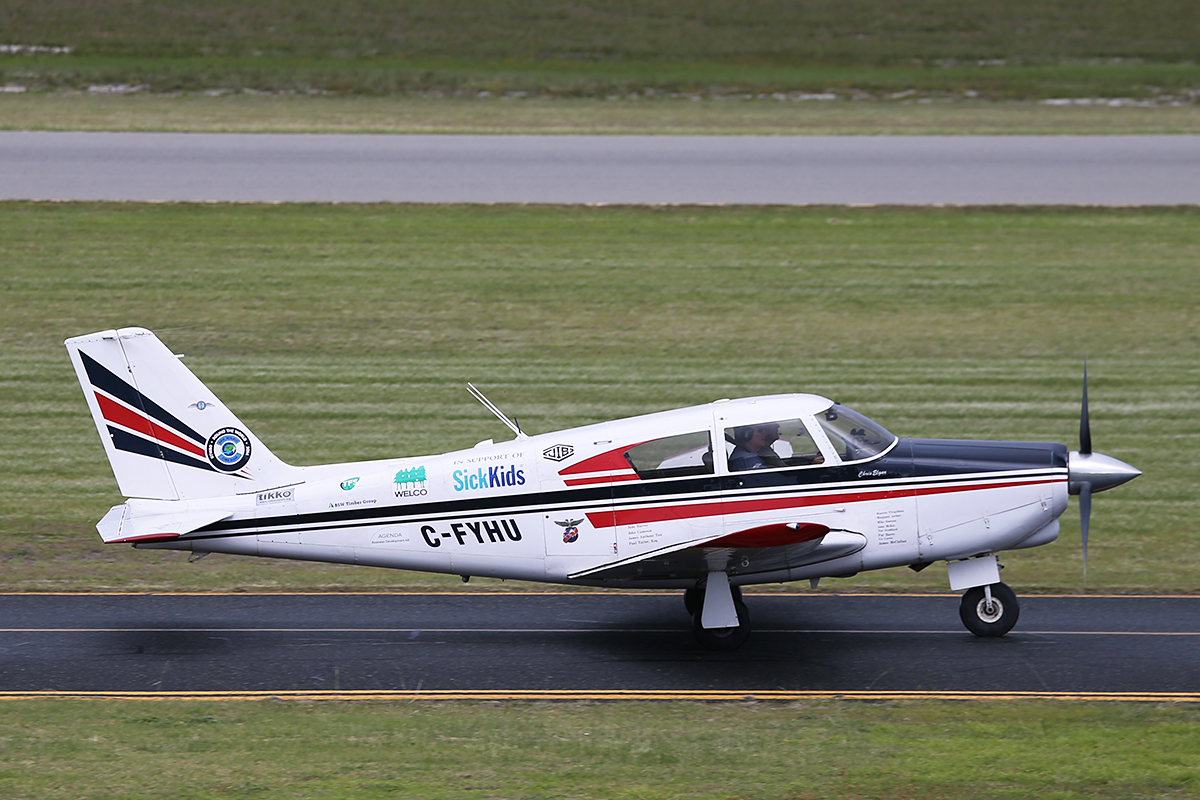 16 June 2014 (UPDATED 18 June 2014 with photo)
Pilots Dave Mc Elroy and Chris Elgar are flying a Piper Comanche around the world in 80 days, to raise $500,000 (Canadian Dollars) for Toronto's SickKids Hospital Foundation (Canada) and Scotland's Charity Air Ambulance.
In 2007, Chris purchased a derelict Piper PA-24 Comanche 180, C-FYHU, and restored it to airworthy condition over four years.
The aircraft arrived in Broome on Sunday 15 June 2014, and arrived at Jandakot Perth on 18 June 2014, departing the following day.