PHOTOS: Perth Airport Airside Visit – 4 April 2014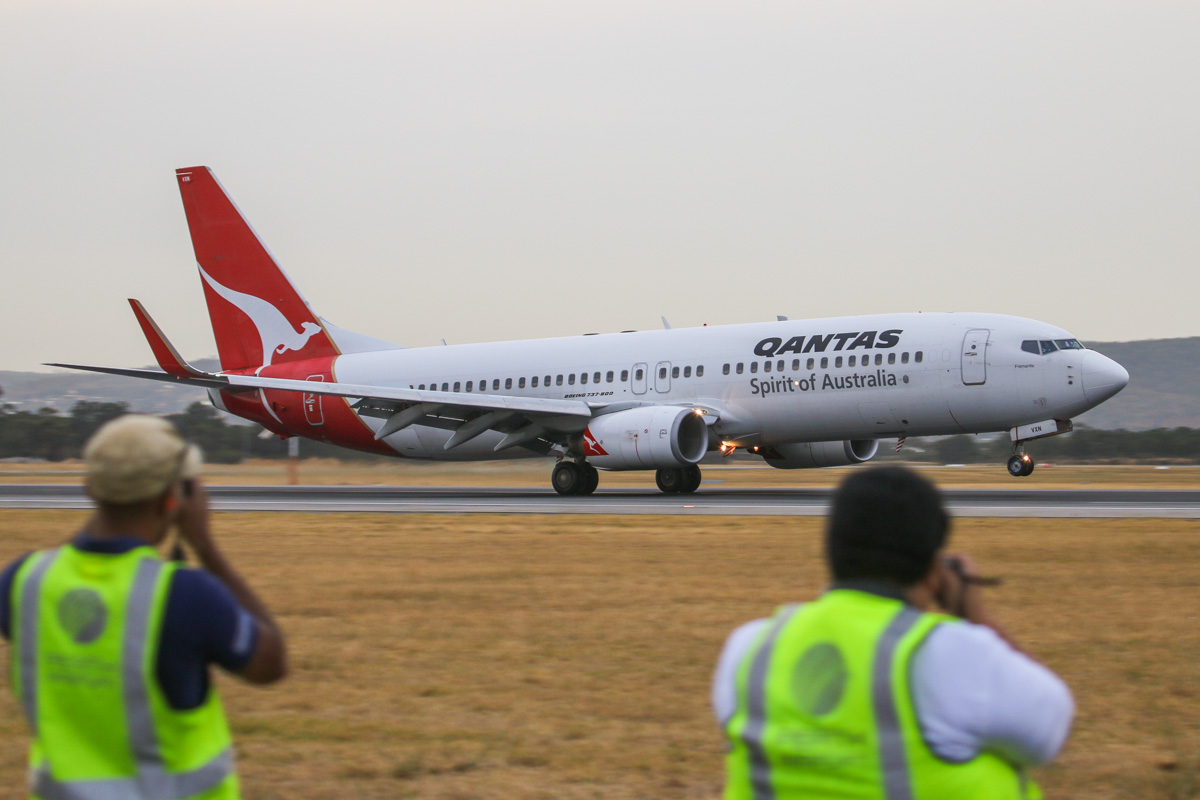 Brenden Scott, AAWA President David Eyre, and Perth Airport arranged an airside visit for around 30 local aviation enthusiasts at Perth Airport on 4 April 2014.
Perth Airport kindly provided a bus and driver, with informative commentary provided by their Corporate Affairs staff and a Safety Officer, as well as an Air Traffic Controller from Airservices Australia.
Starting at 4pm, the airside bus tour included:
Terminal 3 (Virgin Australia)
Terminal 4 (Qantas Domestic)
General Aviation area
Aircraft parking areas
Cobham Aviation
Network Aviation
Awesome Base/ExecuJet Australia
OzJet 737s at the end of Taxiway R
Airport Rescue and Fire Fighting Service instructional airframe, former Ansett BAe 146-200 VH-JJT
Terminal 1 apron – Bays 61 and 60, then along Bays 56 to 51 (behind the aircraft tails)
Close look at the airport redevelopment – A380-capable aerobridges at Bay 51A/B, Virgin Australia Pier.
Terminal 2 apron (including the visiting US Navy Boeing C-40 and the two deployed US Navy Boeing P-8 Poseidons (here as part of the search for MH370)
Terminal 1 apron, with a view of the two Chinese IL-76MDs (here as part of the search for MH370) and along Bays 51-56 nearest to the terminal (in front of the aircraft noses)
By 5pm, the bus reached a spot just north of Taxiway D1, and just west of runway 21, where the group was allowed out of the bus, to photograph aircraft landing and taking off on runways 21 and 24. All enthusiasts wore high-visibility vests and obeyed all instructions from Perth Airport staff and the visit ended at 6pm.
The cloudy weather and fading light didn't make photography very easy, but the feedback from the group was all positive and it is hoped that the visit could become a regular event.
AAWA would like to thank Perth Airport and Brenden Scott for making this event a success.