Army Blackhawks in Perth for counter-terrorism exercises
5 May 2014 Copyright David Eyre
Six Sikorsky S-70A-9 Blackhawk helicopters from the Australian Army's 6th Aviation Regiment have been flown in from New South Wales for a month-long counter terrorism training exercise.
Two of the helicopters (A25-202 and A25-210) flew around the city centre at low level today, with members of the media aboard.
The Army has publicised the exercise in advance, including letter drops in affected suburbs, to warn residents of the noise. The first two weeks' missions will be in the Perth CBD and coastal suburbs, including Swanbourne and Cottesloe near the SAS' Campbell Barracks, before they move to Bindoon for the final two weeks. Most Blackhawk flight operations will occur in the afternoon, but some will take place late at night or in the early morning, often at low altitudes, allowing the crews to practice using night-vision goggles in a city environment.
Blackhawks previously visited Perth to provide security for the Commonwealth Heads of Government Meeting (CHOGM) in 2011.
The exercise ends on 5 June 2014.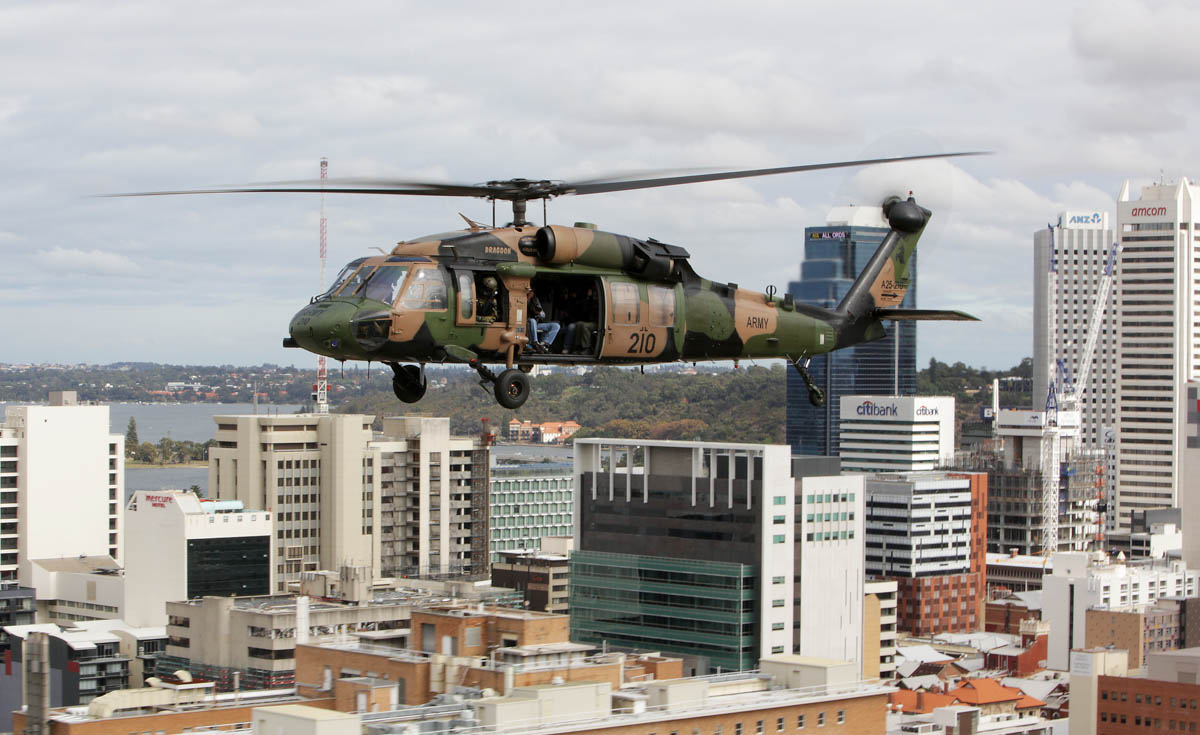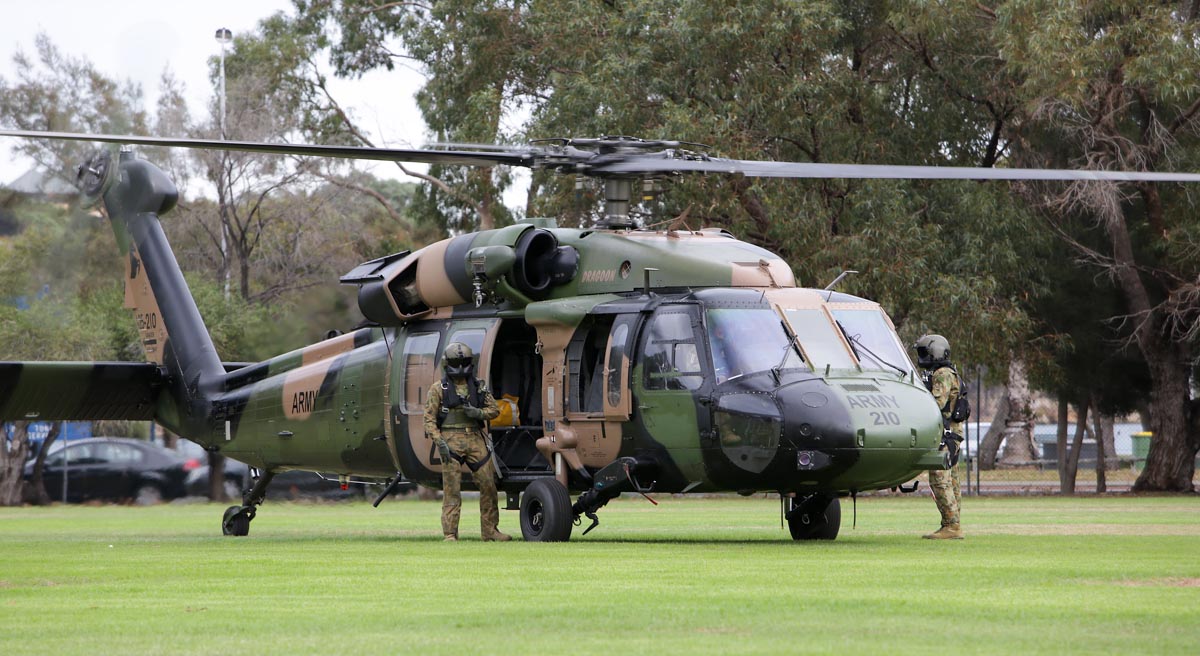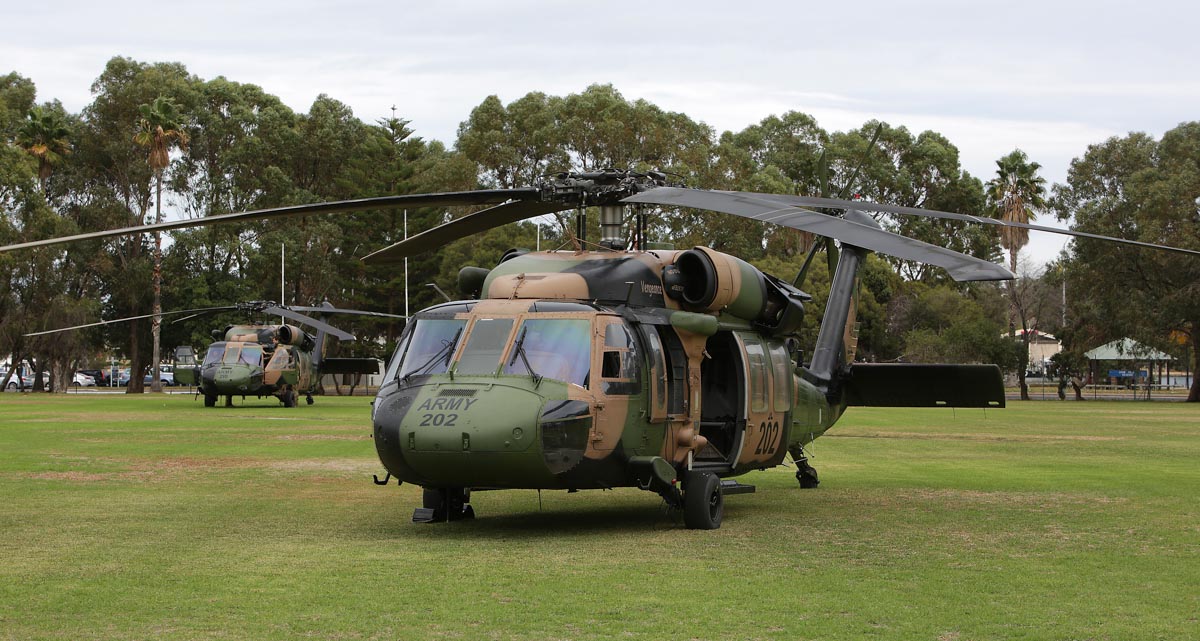 Video from Channel 7 News: