MH370 search aircraft photographed at RAAF Pearce following air search cessation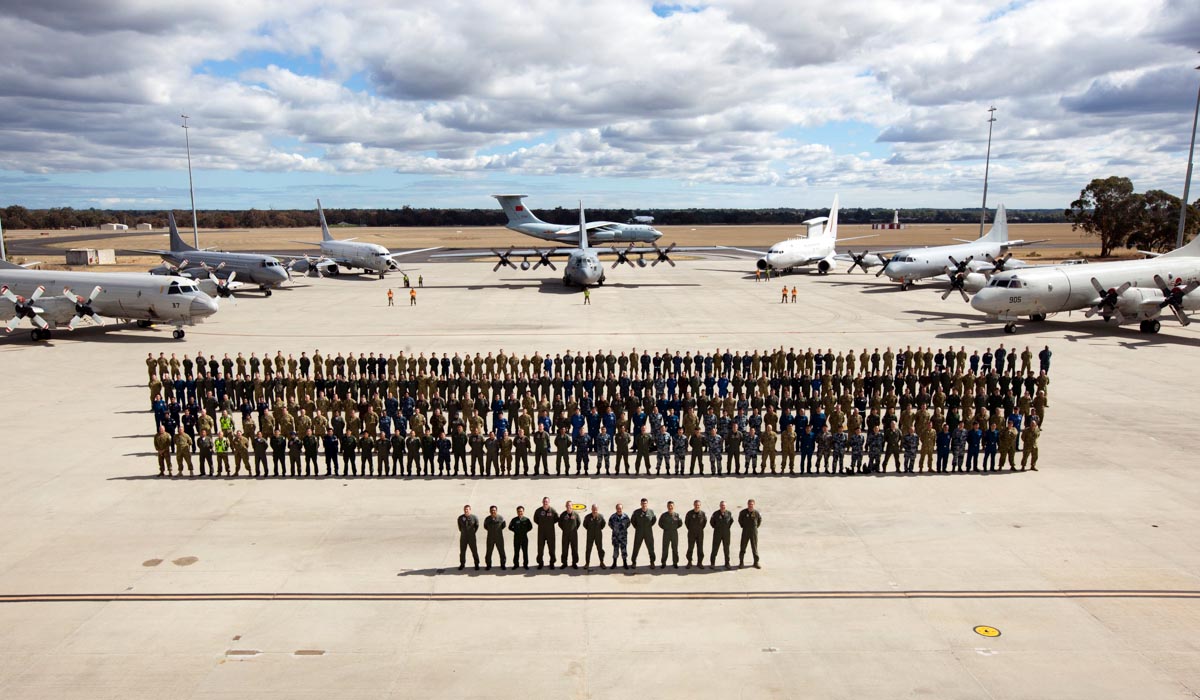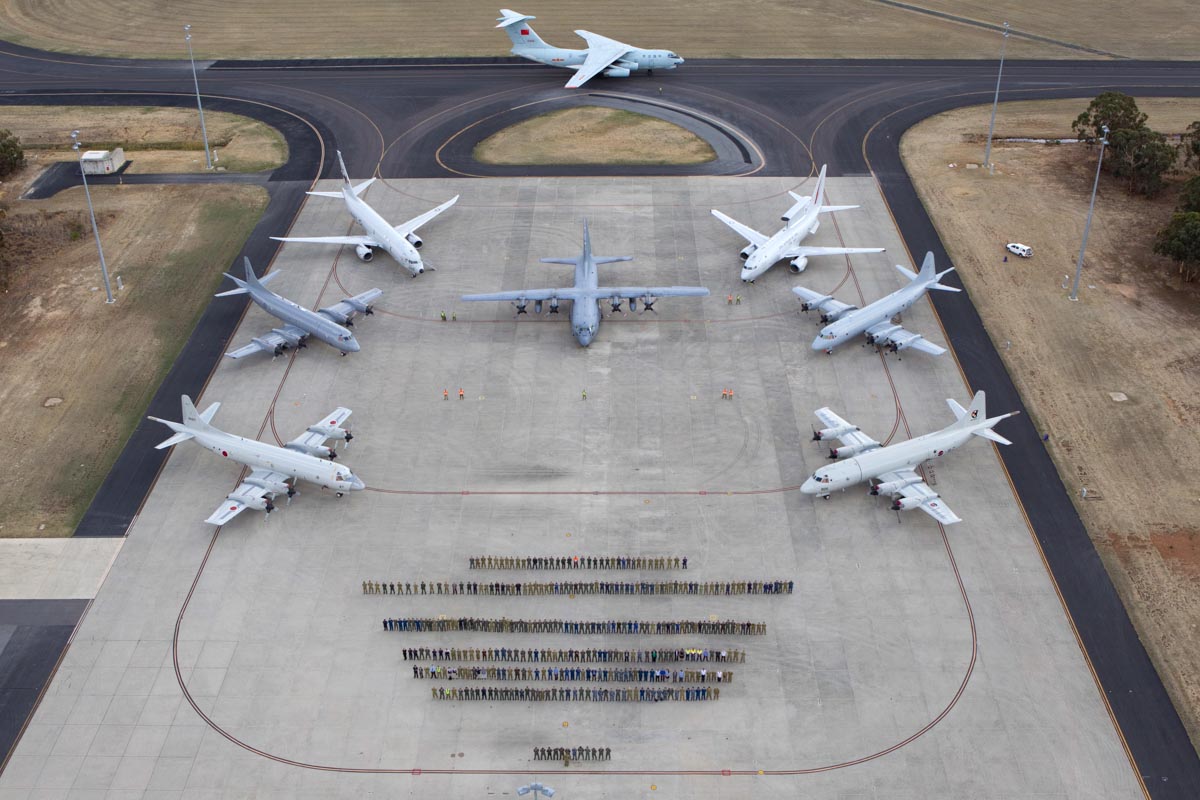 29 April 2014 Copyright David Eyre
On 28 April 2014, the final search flights were conducted in the search for missing Malaysia Airlines flight MH370, as Australian Prime Minister Tony Abbott and head of the Joint Agency Coordination Centre Angus Houston announced at a press conference in Canberra that the air search would cease, with the search moving into a new phase, focused on a wider sub-sea search.
On 29 April 2014, eight aircraft from seven nations involved in the search gathered at RAAF Pearce for a group photo with many of the military personnel, to mark the end of the Australian part of the air search for MH370. Aircraft in the photo were:
5037 Lockheed (Kawasaki) P-3C-II½ Orion of the Japan Maritime Self Defence Force, 3 Kokutai. (RESCUE 932)
NZ4204 Lockheed P-3K2 Orion of the Royal New Zealand Air Force, 5 Squadron. (RESCUE 795)
168429/LF-429 Boeing P-8A Poseidon (737-8FV) of the US Navy, VP-16 'War Eagles' (RESCUE 74/75)
21045 Ilyushin IL-76MD of People's Liberation Army Air Force (China), 13th Transport Division, 39th Air Regiment. (RESCUE 802)
M30-09 Lockheed C-130H-MP Hercules of the Royal Malaysian Air Force, 20 Skuadron. (RESCUE 281)
A30-003 Boeing E-7A Wedgetail (737-7ES) of the Royal Australian Air Force, 2 Squadron. (RESCUE 108)
A9-664(?) Lockheed AP-3C Orion of the Royal Australian Air Force, 11 Squadron. (RESCUE 102/103/104/105)
950905 Lockheed P-3C-III+ Orion of Republic of Korea Navy, 613 Navy Squadron (RESCUE 86).
Search aircraft commenced returning to the respective home bases from 29 April 2014.
Only one aircraft remains at RAAF Pearce as at 12 May 2014: A9-759 Lockheed AP-3C Orion of 10 Squadron, RAAF – this is on standby, in case any surface debris from MH370 is found by the ships searching the area.