Royal Flying Doctor Service to take delivery of two more Pilatus PC-12 aircraft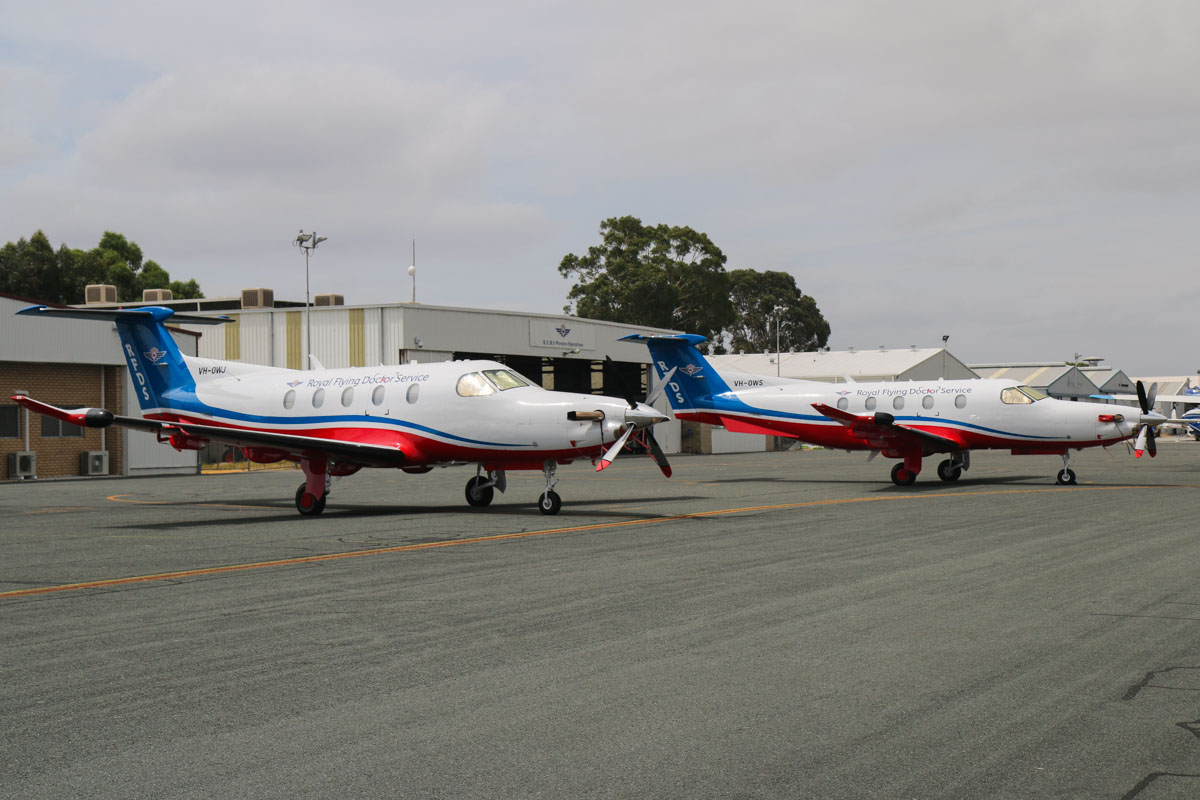 Copyright © 2014 David Eyre – 20 February 2014.
Two new Pilatus PC-12/47E aircraft are soon to be delivered to the Royal Flying Doctor Service (Western Operations) base at Jandakot Airport.
The two new PC-12 aircraft are:
VH-OWU (MSN 1433, ex HB-FQG)
VH-OWX (MSN 1439, ex HB-FQM)
Like the previous two new aircraft, VH-OWJ (delivered 4 November 2013) and VH-OWS (delivered 10 December 2013), the two additional aircraft will wear the nationally-adopted RFDS livery,with bright red on the lower fuselage.
As the aircraft are used in the mining areas, BHP Billiton donated $4.5 million towards the $22 million acquisition cost of the four aircraft.
An article by Claire Tyrrell in The West Australian newspaper, RFDS chief executive Grahame Marshall said "Over the past five years patient demand has increased 8 per cent, which means another 600 to 700 people."
He also mentioned that "There are 14 PC12 aircraft in our fleet and we hope to bring that to 18 in the next 10 years."
The RFDS replaces its aircraft every 10 years, and each one accrues approximately 1500 to 1600 flying hours each year.