Jandakot Airport 50th Anniversary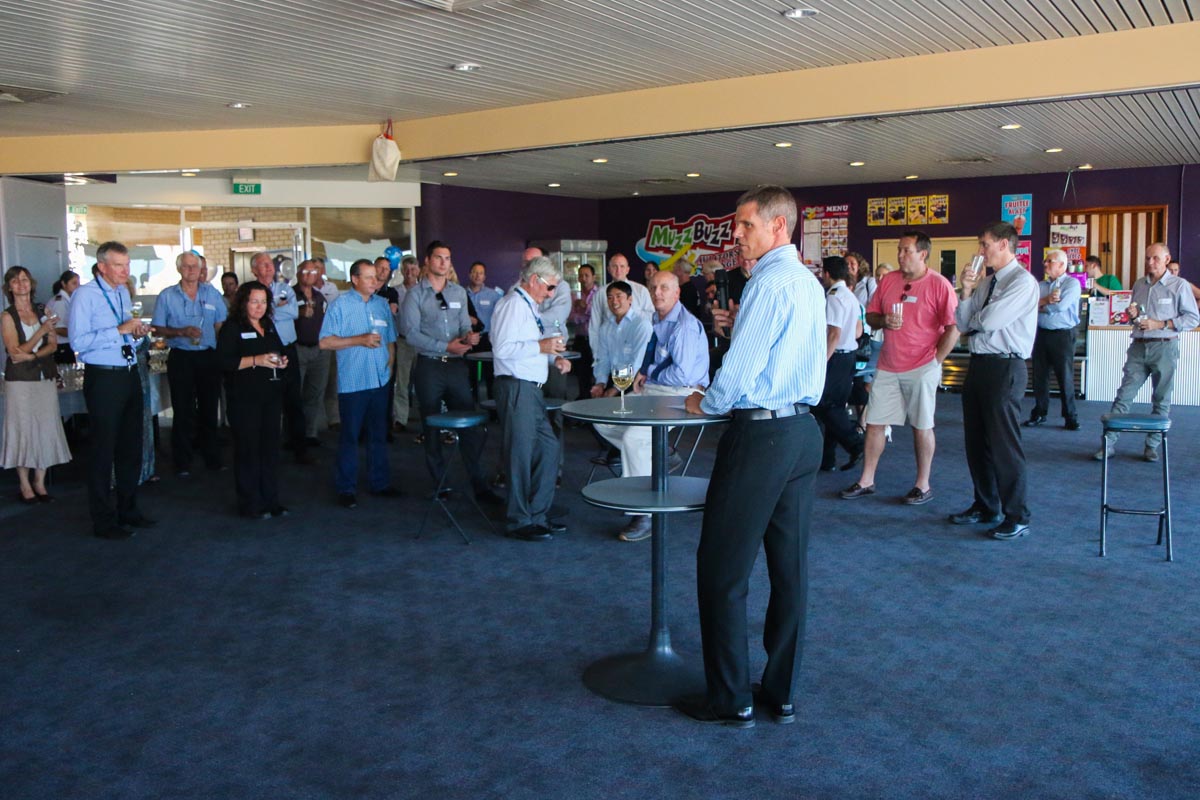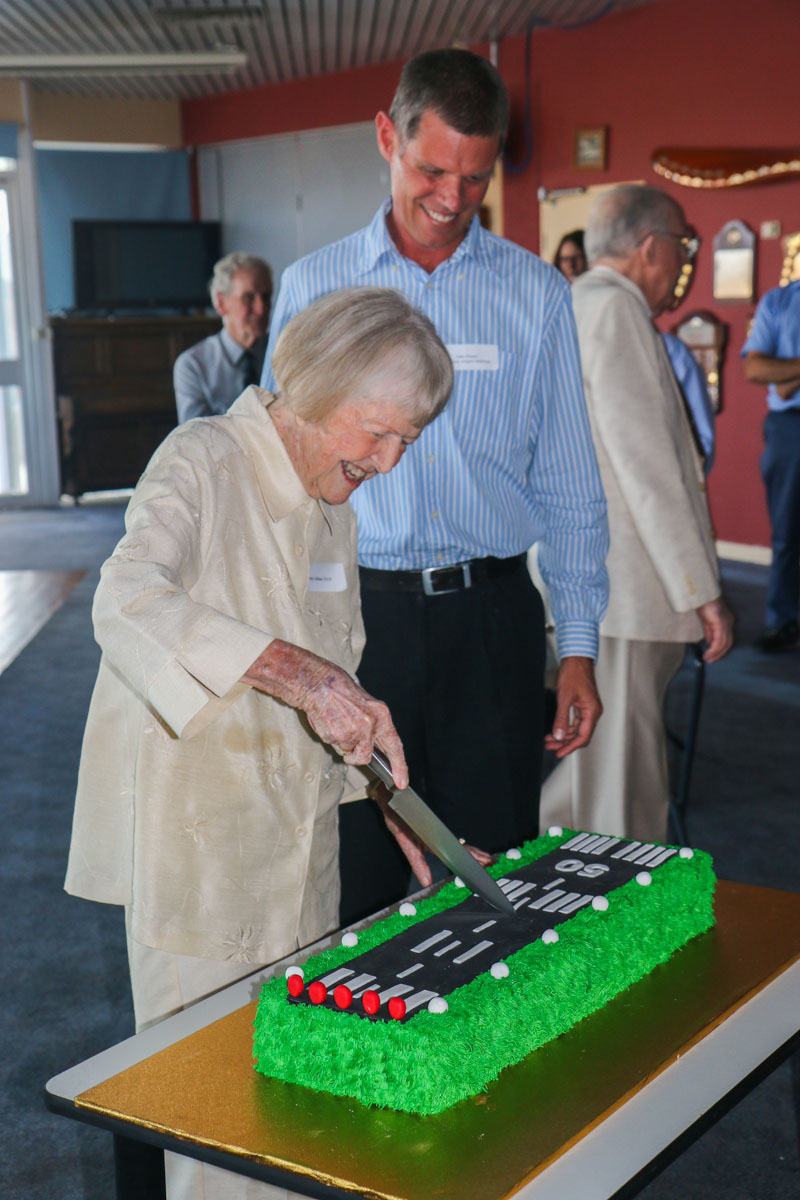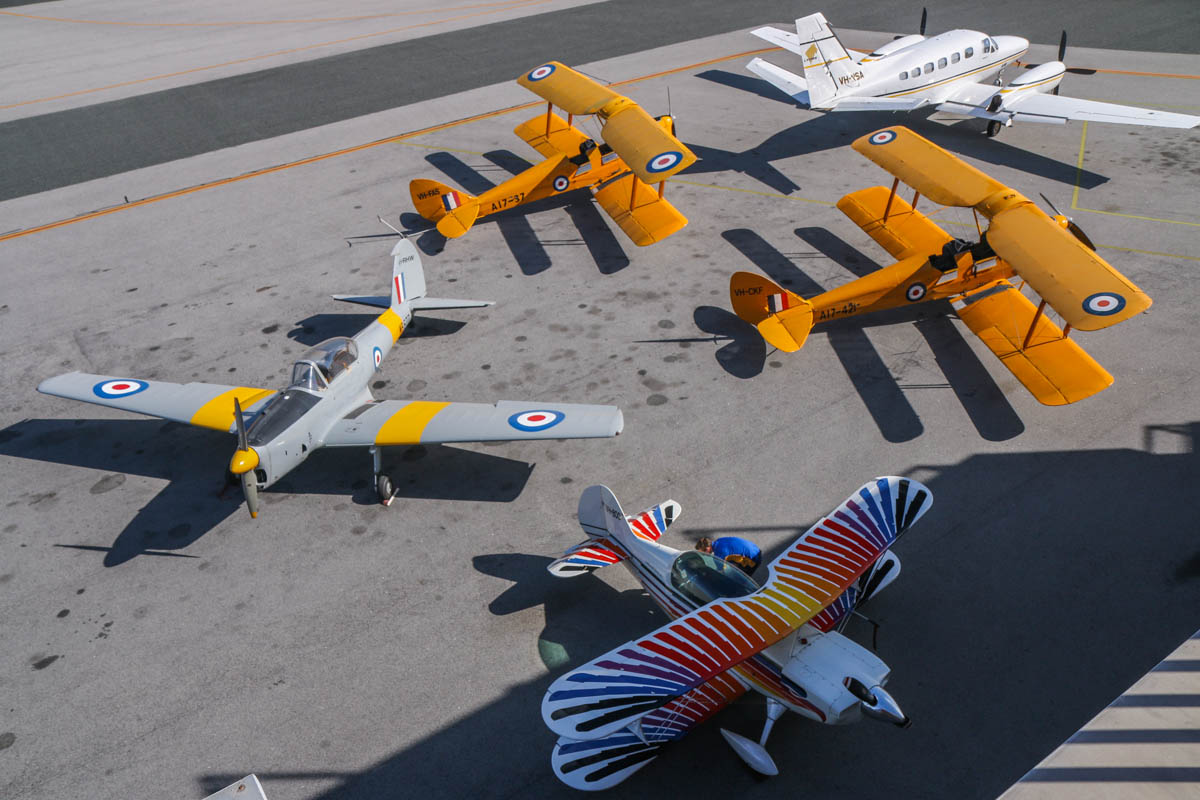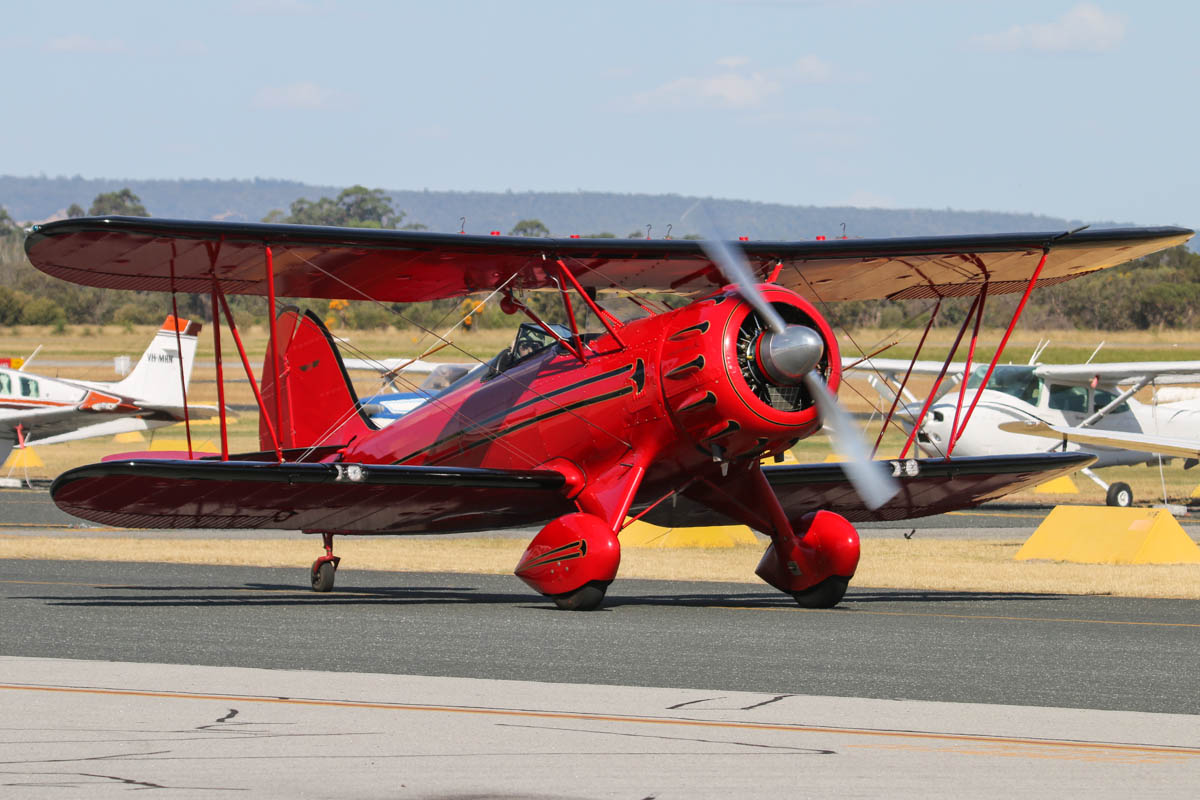 21 November 2013 © David Eyre
Jandakot Airport Holdings (JAH) today held an official celebration at the Royal Aero Club of Western Australia, to mark the 50th anniversary since aviation operations commenced at the airport, on 1 July 1963.
A number of guests were invited, including pilots, representatives of aviation companies based at the airport, as well as JAH staff, all of whom have played an important role in the history and growth of Jandakot Airport.
During the ceremony, JAH Managing Director John Fraser made a speech describing the history of the airport and how things have changed, particularly in recent years.
Mr Fraser noted that it was appropriate for the celebration to be held at the Royal Aero Club, given the Club's long association with general aviation in Western Australia (the Royal Aero Club dates back to 1929). Some examples of the types operated by the Royal Aero Club – De Havilland Tiger Moth, Chipmunk and Cessna aircraft, were gathered outside for the event, together with a Christen Eagle II and a WACO Aircraft YMF-F5C.
Shirley Adkins was invited to cut a special 50th Birthday Cake in the shape of a runway. Shirley first started work as a secretary for the Royal Aero Club in 1946 and later became a pilot, becoming one of Australia's leading women aviators. She became President of the Royal Aero Club of WA, and was honoured with an Order of Australia Medal. Shirley's former aircraft was parked outside, Tiger Moth VH-CKM/A17-421, which carries her name on its engine cowling. Her husband, former MMA airline pilot Reg Adkins, attended the ceremony with her.
Earlier General Aviation Airports in Perth
The first official General Aviation airport for Perth (excluding the unofficial airport at Langley Park from 1921 to 1924) was Maylands Aerodrome, which opened in January 1924. It was located in what was at that time was a semi-rural area, with no urban development around. Another general aviation aerodrome was later established at West Subiaco, and this operated from 1931 to 1940.
Maylands Aerodrome was somewhat restricted in size by its location at the end of a peninsula on the Swan River, and its grass runways and hangar areas were also subject to flooding. Aviation operations began to move to Guildford Aerodrome (later renamed Perth Airport) after the end of World War Two, as it had more space and paved runways. In 1955, the Government announced that Maylands was to be closed, as it was becoming increasingly unsuitable for aviation operations. In 1959, the Royal Aero Club moved from Maylands to Perth Airport, until a new general aviation airport could be built.
Jandakot Airport History
Land acquisition for Perth's new general aviation airport began in 1959, with 520 hectares of unproductive farmland in Jandakot initially acquired (today the airport site is 622 hectares).
Construction of Jandakot Airport began in 1961/2. On 30 June 1963, Maylands Aerodrome finally closed and Jandakot Airport officially opened the next day, on 1 July 1963.
After negotiations, the Royal Aero Club moved from Perth Airport to a government hangar at Jandakot in 1965. In its book "Wings of Change", the Royal Aero Club described the move to Jandakot as a very difficult time, with some even predicting that the Club would collapse. Jandakot wasn't even shown on road maps – it had a narrow access road winding through bushland, quite far from urban areas. This isolation resulted in some staff seeking employment elsewhere. There was no office or clubhouse, increasing flight training competition (by 1967, there were four flying schools at Jandakot) and the Aero Club was located out of sight over a hill. The Department of Civil Aviation had initially planned to dismantle the old, timber Maylands buildings and reassemble them at Jandakot, but it was then decided that only brick buildings could be used, so the Aero Club had to operate from an office in their hangar.
Whilst Jandakot grew in subsequent years, by 1986, the Federal Airports Corporation reported that Jandakot Airport was suffering losses of $1 million per annum, with the Return on Assets being negative 17.2%. The airport needed to increase revenue by 400% or seek other sources of revenue. A Master Plan was prepared at that time, which proposed the development of the extensive area of non-aeronautical land.
By 1988, there were still two runways, but aircraft movements were now up to 1,000 per day.  In 1991, a third runway (06R/24L) was constructed and by 1996, the airport was handling 400,000 movements per year – 80% of its maximum capacity of 500,000.
On July 1, 1998, the Commonwealth Government sold a 50-year lease over Jandakot Airport to Jandakot Airport Holdings Pty Ltd (JAH) for $6 million, with an option for a 49-year lease extension.
In 2006, Jandakot Airport Holdings was acquired by property developer Ascot Capital Limited. Perth's urban sprawl had by then grown to encircle Jandakot and with new major roads nearby, the value of the airport's land had grown significantly. On 15 June 2006, Ascot Capital announced a proposal to relocate the airport's aviation operations to a site at North Dandalup or Keysbrook, east of Mandurah. There was strong opposition from the Jandakot Airport Chamber of Commerce and users of the Airport, as many of the airport operators had invested significant time and money into building their businesses at Jandakot. Residents and councils near the proposed new airport site and the State Government opposed the proposal, with the Government recognising the strategic importance of keeping Jandakot Airport as an aviation base for emergency services and many aviation businesses. Finally, in December 2006, the former Federal Minister for Transport, Mark Vaile formally advised the leaseholders of Jandakot Airport that the Federal Government had effectively stopped any plans for relocating the airport and that under the Airports Act 1996 and the terms of the lease agreement, the leaseholders were required to give priority to running the airport as an airport.
The future, and a fourth runway
The sunny climate makes the airport ideal for flying – in particular flight training, which contributes 80% of all aircraft movements. In the financial year ended 30 June 2013, Jandakot Airport recorded 255,128 movements, making it the second busiest in Australia, after Sydney Airport. (During 2011, Jandakot Airport was the busiest airport in Australia in terms of aircraft movements). There are occasional complaints about aircraft noise, despite the fact that these people knowingly built or purchased homes close to an airport which was established long before the suburbs that were later built around it.
Jandakot Airport Holdings' vision is to "successfully develop and manage Jandakot Airport as a strategically significant aviation hub with a supporting business campus", with "a balance between aviation growth, commercial development and environmental management". Since 2006, JAH has invested tens of millions of dollars in airport infrastructure, including the northern aviation precinct, sewers, water, power, gas, internal roads, the large bridge over the railway tracks near the entry to the airport, and widening the entry road to become a dual carriageway. Much of the surplus land to the north of the airport has been leased for commercial developments.
JAH is now working on their Master Plan 2014, which includes:
Fourth runway (12L/30R) and taxiways. JAH sees the fourth runway as of major importance for operational efficiency and safety.
Road access confirmation
Aviation Precinct 6 and 6A
Jandakot Airport is a strategically important aviation hub and its future depends on an appropriately-balanced approach between commercial and aviation development, for the benefit of all Western Australians.
Aviation companies at Jandakot (December 2013):
·         Flying schools include:
Royal Aero Club of Western Australia
China Southern West Australian Flying College (which trains pilots for China Southern Airlines)
Singapore Flying College (which trains pilots for Singapore Airlines)
Air Australia International
ACFT
Minovation
Jandakot Flight Centre
Thunderbird Aviation Academy.
·         Jandakot serves as a base for essential/emergency services, including:
Department of Fire and Emergency Services:

firefighting aircraft and helicopters
RAC Rescue helicopter

Department of Parks and Wildlife – forest patrol / bushfire spotter aircraft
Royal Flying Doctor Service (Western Operations)
WA Police Air Wing.
·         Geophysical, spatial and photographic aerial survey companies operating from Jandakot:
Fugro
Ozshore Aviation
UTS Aviation
·         Helicopter companies:
Heliwest
Helicopter Logistics
Rotorvation
·         Aircraft charter companies:
Paul Lyons Aviation
Jandakot Flight Centre
Formula Aviation
Casair
Rottnest Air Taxi
·         Adventure flights:
Fighter Combat International
Attitude Aerobatics
Catalina Airlines
Westcoast Jet Fighters
Aerial advertising banner towing:
Numerous aircraft sales, maintenance and restoration organisations and privately-owned aircraft are also based there.
·