Indonesia AirAsia paints A320 PK-AXA in Chevrolet livery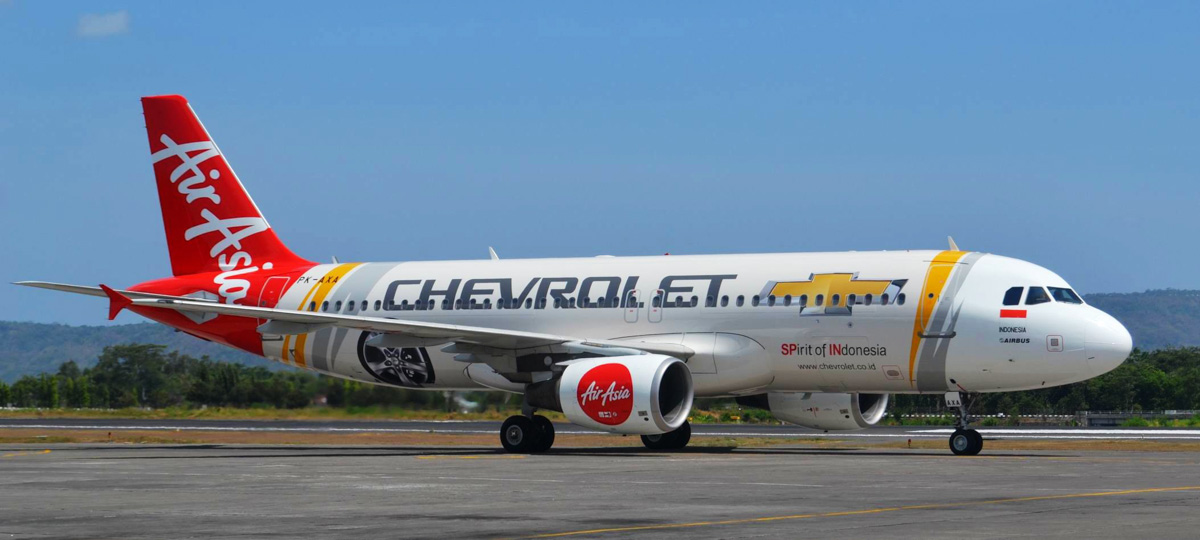 Indonesia AirAsia has teamed up with American car maker Chevrolet to co-brand Airbus A320 PK-AXA in a special advertising colourscheme.
PK-AXA is the first Indonesian-registered aircraft to be painted in another brand besides the airline's livery. PK-AXA made its first revenue flight in the new scheme on 8 October 2013, flying from Jakarta to Yogyakarta.
Another Indonesia AirAsia A320 logojet, PK-AXS, wears "Wow" logos. However, this livery was already painted on the aircraft when it was operated by the main Malaysian arm of AirAsia as 9M-AFK. Although it has since been transferred to Indonesia AirAsia as PK-AXS, it has not yet been repainted in standard livery.
Chevrolet sales grew 159% compared to the same period last year, led by their all-new Chevrolet Spin. The aircraft is therefore named SPirit of INdonesia (SPIN).
On the inside, all Chevrolet models such as Aveo, Captiva, Colorado, Orlando, Spin and Trailblazer can be seen in the meal tray which is visible in all seats. In addition all overhead compartments are be branded with information on Chevrolet Spin.
PK-AXA has been operating on international services, so it is possible that the aircraft will visit Perth, as it has done in the past.
Indonesia AirAsia operates four times daily between Denpasar (Bali) and Perth.