Qatar Airways joins Oneworld alliance; paints two aircraft in Oneworld livery
1 November 2013 © David Eyre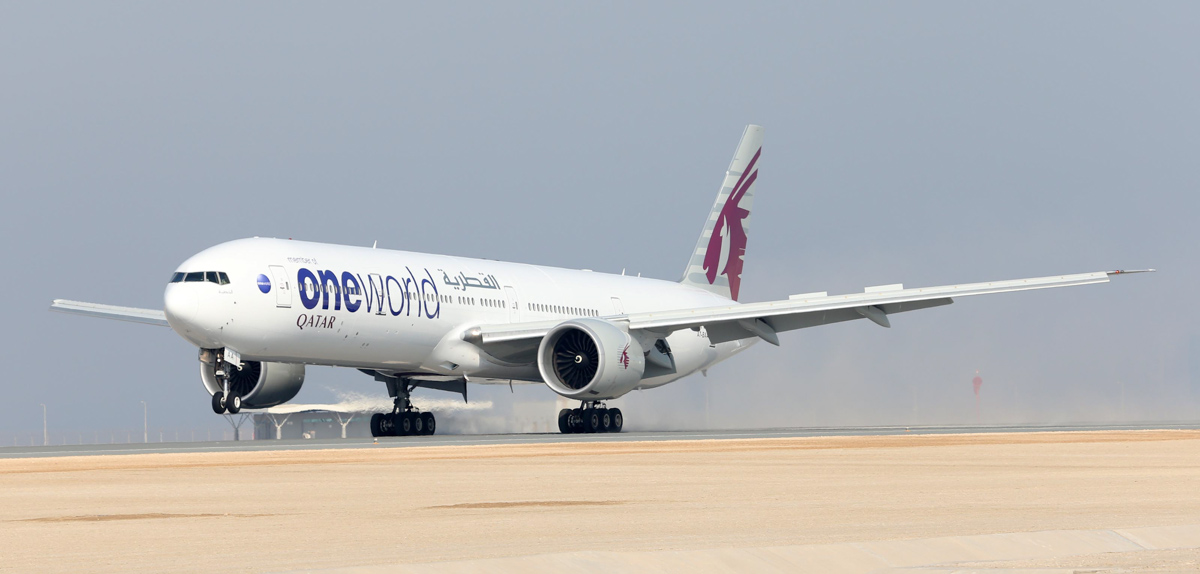 Qatar Airways became part of the Oneworld airline alliance at midnight on 29 October 2013.
The airline was invited to join the alliance a year earlier and completed the membership requirements in just 12 months – it normally takes 18-24 months.
To celebrate, the airline has painted two of its Boeing 777-300ER aircraft in Oneworld livery. Both will likely be seen in Perth, operating the daily evening QR900/QR901 service between Doha and Perth.
A7-BAA was repainted at Dublin, Ireland and returned to Doha on 27 October 2013.
A7-BAB was flown to Dublin on 30 October to be repainted in Oneworld livery.