Military exercises in North West of Western Australia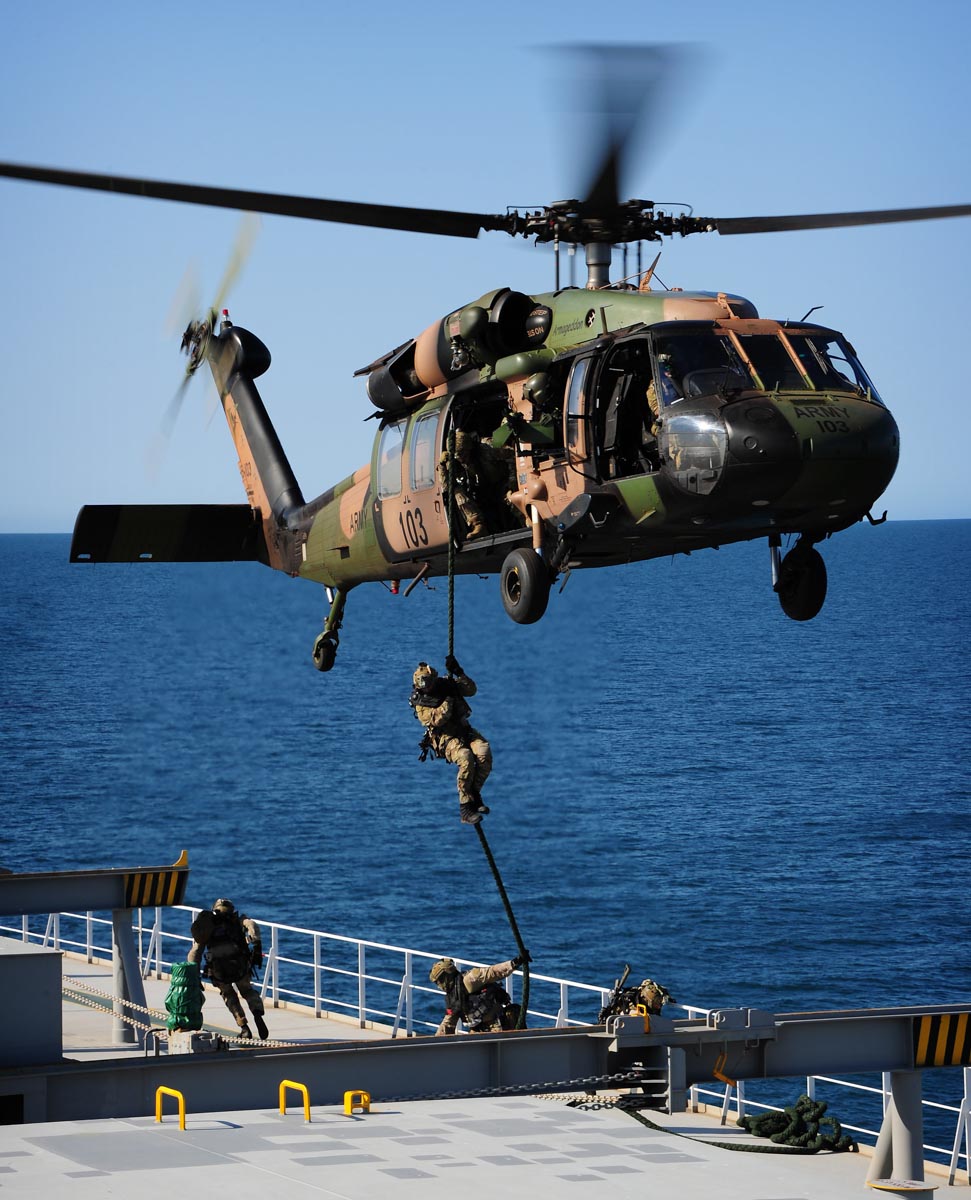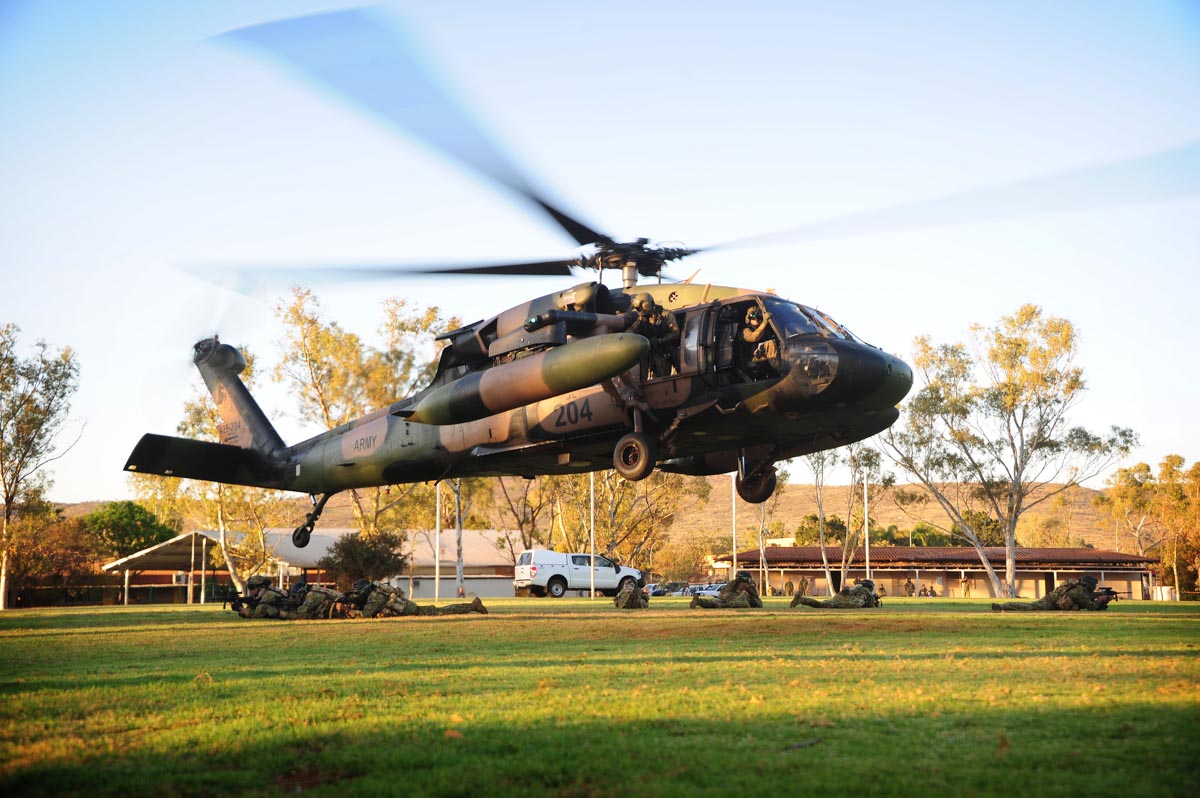 The Australian Defence Force has a series of military exercises in the North West of Western Australia.
The north west of WA is recognised as a strategically and economically important region. The ADF has been conducting exercises in the region since the early 1980s, but there are increasing concerns about threats to major infrastructure projects from terrorists, criminals or other countries. The north west has a number of important energy resource installations, and there was a terrorist attack on a natural gas plant in Algeria in January 2013.
The annual Exercise IRON MOON 2013 recently concluded in North West of WA. Running from 15-29 September 2013, this was a Maritime Counter Terrorism training exercise which involved several hundred Australian Defence Force (ADF), Australian Federal Police, WA Police and other agencies operating off Exmouth, Dampier and Karratha in Western Australia. A number of  Australian Army Aviation Corps Sikorsky S-70A-9 Blackhawk helicopters were used. Army units included the Special Air Service (SAS) Regiment and the Pilbara Regiment. During the exercise, the SAS made mock assaults on ships (oil tankers and iron ore carriers) off the coast, to seize back the vessels from a simulated enemy. Live ammunition was not used.
Other exercises are to be held include:
Exercise Day Shark, an offshore energy installation recovery training exercise for special forces (to be held twice this year);
Three intelligence, surveillance and reconnaissance exercises will be held from Learmonth around the North West Shelf;
Learmonth will also host air force personnel for Exercise Western Phoenix.