Lockheed Martin, Pilatus and Hawker Pacific team to offer Pilatus PC-21 as RAAF PC-9 replacement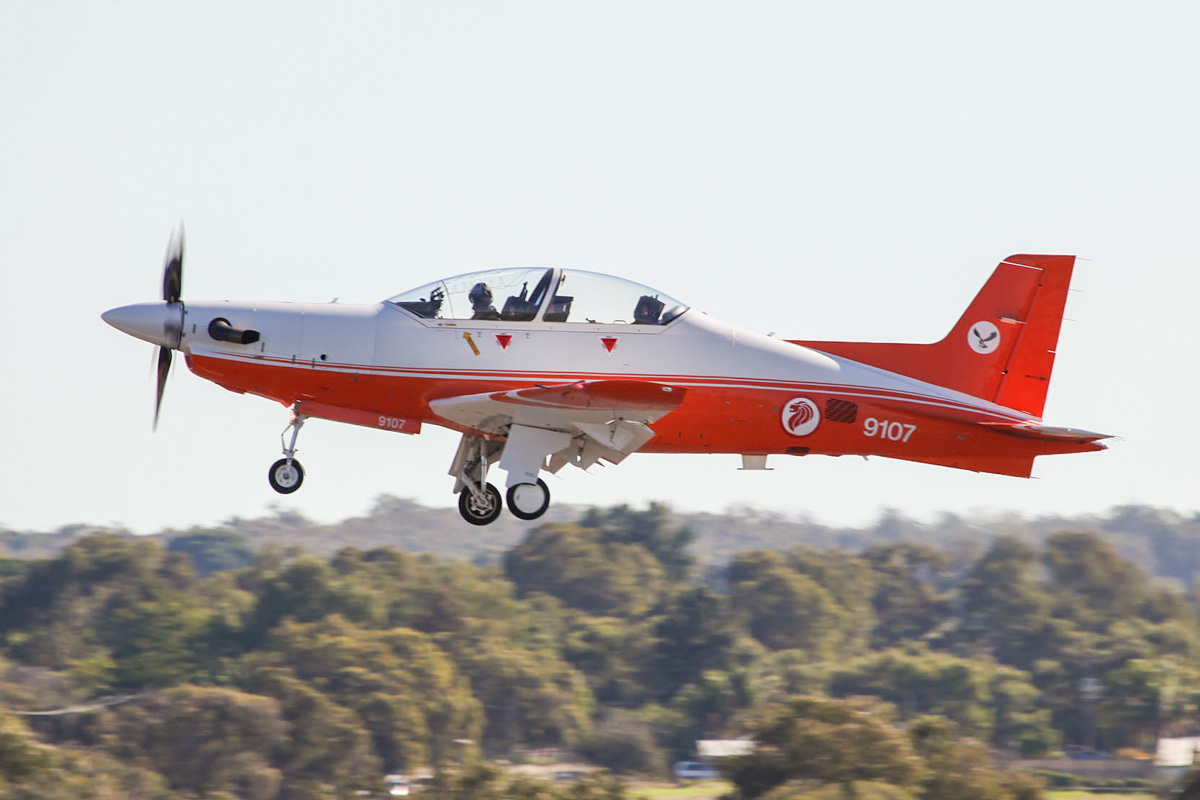 4 October 2013 © David Eyre
Lockheed Martin, Pilatus and Hawker Pacific have teamed to compete for the ADF's Air 5428 pilot training system requirement.
The three companies are already teamed to provide a similar training system for the Republic of Singapore Air Force, training pilots using the Pilatus PC-21 aircraft the under the RSAF Basic Wings programme at RAAF Base Pearce, north of Perth. There may be some operational benefits from the RAAF using the same aircraft type as the RAAF at Pearce.
In September 2013, BAE Systems announced that it would team with CAE and Beechcraft, to use the Beechcraft T-6C Texan II.
Boeing, Thales and Raytheon are also expected to bid for the requirement.
Air 5428 will see the CT4 and PC-9/A replaced by one integrated training system and aircraft type, operated by the successful contractor. Currently, ADF pilots receive initial training on CT-4 aircraft with the Basic Flight Training School (BFTS) at Tamworth, NSW before going to the RAAF's No. 2 Flight Training School (2FTS) at RAAF Pearce for advanced training on the Pilatus PC-9/A, before being posted to an operational squadron.