Emirates begins retiring Airbus A340-500 fleet: one stored, one scrapped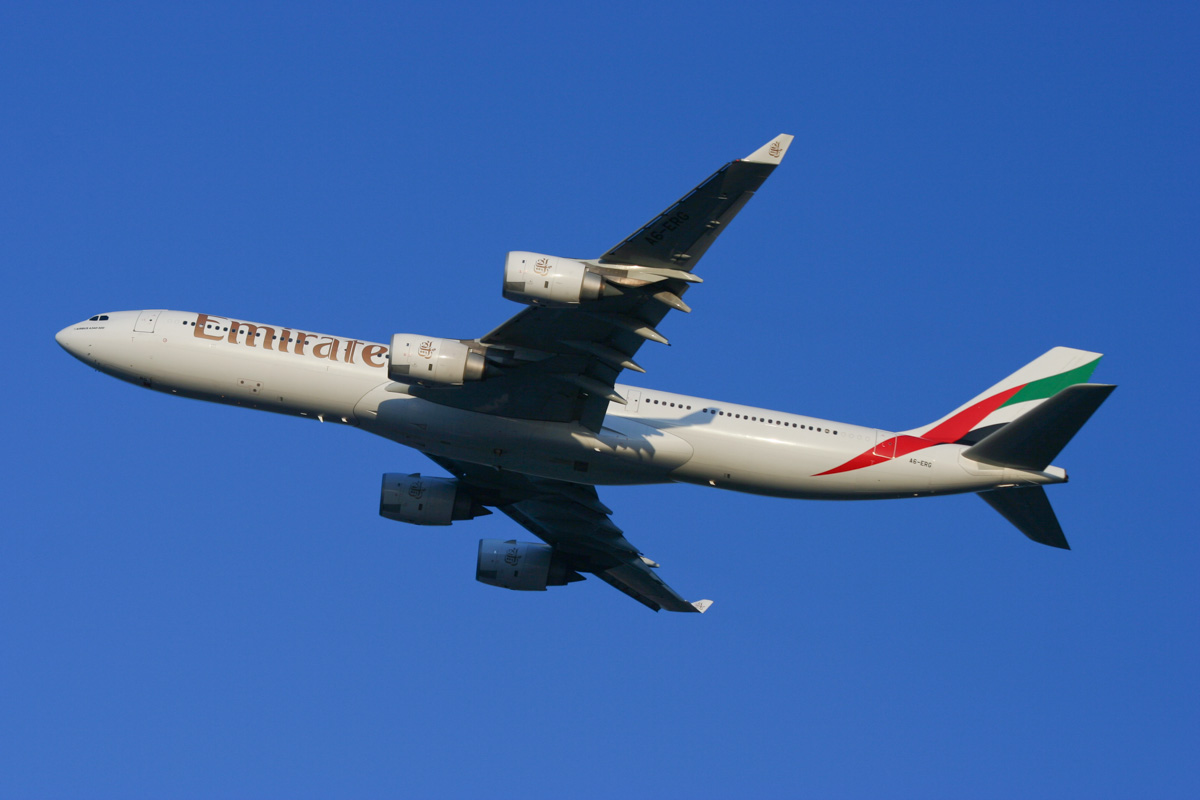 25 Sep 2013 © David Eyre
Emirates has commenced the withdrawal of its Airbus A340-500 fleet, a type which previously operated Emirates services to Perth.
Although the fleet is fairly young – the oldest Emirates example was introduced in 2003 – ongoing high fuel prices have rendered these four-engined aircraft uneconomic to operate.
A6-ERF, an A340-500 which had been stored at Dubai since May 2013, was flown from Dubai to Ras al-Khaimah on 27 August 2013, to be broken up for spare parts, to support the other eight A340-500s remaining in service.
Another A340-500 is now stored at Dubai, but may be used as a back-up aircraft.
Emirates wishes to accelerate the sale of the remaining eight aircraft, but the airline's CEO Tim Clark has said that these will also be scrapped if a buyer is not found.
Emirates received ten A340-500 aircraft, the largest fleet of the type worldwide. A total of only 32 A340-500s were produced and delivered from 2003 until 2010.  Emirates originally ordered the type as it was the world's longest-range airliner at the time, and the only aircraft that could fly non-stop from Dubai to the west coast of the USA or the east coast of Australia.