Cathay Pacific takes delivery of the 1,000th Airbus A330: B-LBB (MSN 1436)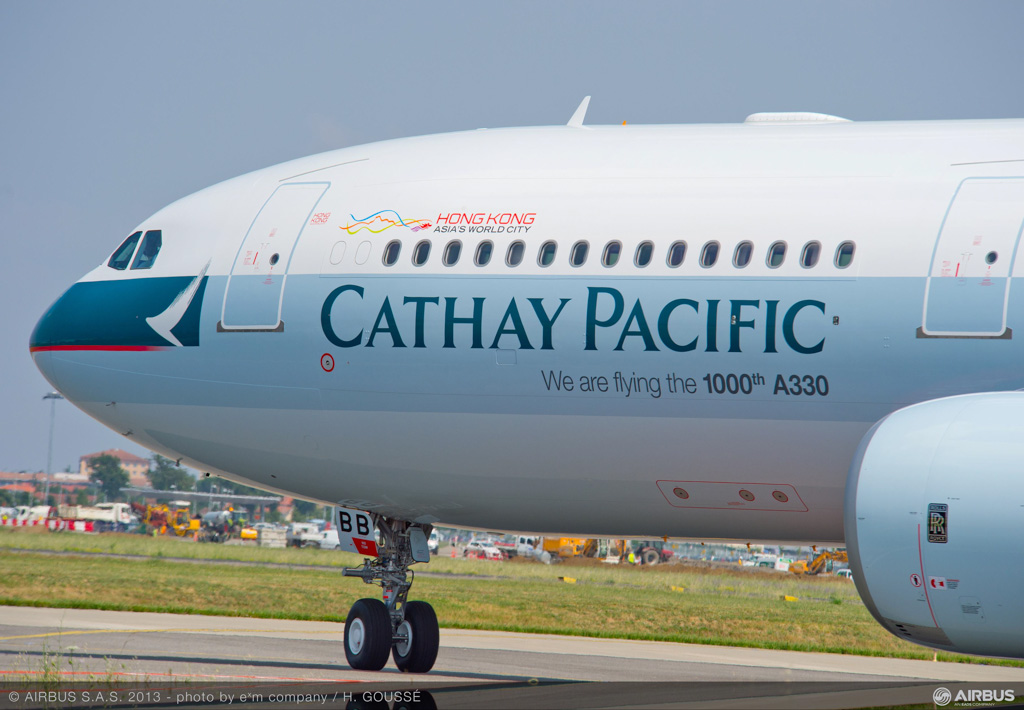 Airbus has celebrated the delivery of the 1,000th A330, to Cathay Pacific.
The aircraft, registered B-LBB, is an A330-343X (MSN 1436), powered by Rolls-Royce Trent 700 engines. It was handed over to Cathay Pacific at special ceremony in Toulouse on 19 July 2013, and was delivered direct from Toulouse to Hong Kong from 20-21 July 2013.
The combined fleets of Cathay Pacific and its affiliate Dragonair make the group the world's largest operator of the A330, with 56 now in service (38 A330-300s with cathay and 18 A330-300s with Dragonair). Cathay took delivery of its first A330 in 1995, and has orders for 10 more A330-300s.
The airline will also take delivery of 48 all-new A350 XWBs in the future, including 46 ordered from Airbus and two leased aircraft.
A total of more than 1,250 A330s have been ordered to date.