22 Pilatus PC-9/As of 2 FTS, RAAF in 'Thunderbird' formation over Perth area for No.231 Pilots Course Graduation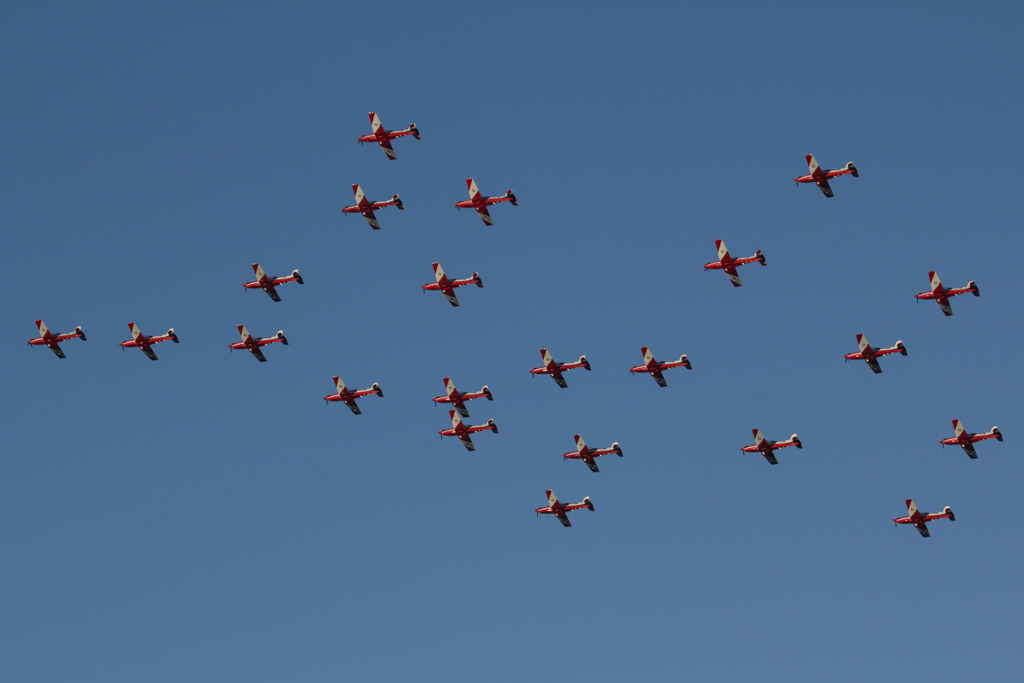 12 June 2013
22 Pilatus PC-9/A aircraft of the RAAF 2FTS were flown in 'Thunderbird' formation over Perth and surrounding areas today to celebrate the graduation of pilots on 231 Pilots Course.
Four Royal Australian Navy (RAN) and nine Royal Australian Air Force (RAAF) students of number 231 pilots course graduated as military aviators in a ceremony held on Friday 13 June 2013 at RAAF Base Pearce after their 38-week course with 2 Flying Training School (2FTS).
The Thunderbird formation is also treated as a formation training activity for the student pilots. 
After taking off from RAAF Pearce, the aircraft gathered into their formation to the west of Gingin, before heading south west to pass over Rottnest Island at approximately 3.54pm, heading east over Fremantle at approximately 3.57pm, the  follow the Swan River to pass in front of Perth city at approximately 4.00pm, and over Upper Swan to pass over RAAF Pearce for a flypast at 4:10pm.
More photos of the formation can be seen in our Aircraft Photos section, under June 2013.