China Southern switches from Airbus A330-300 to A330-200 on Perth services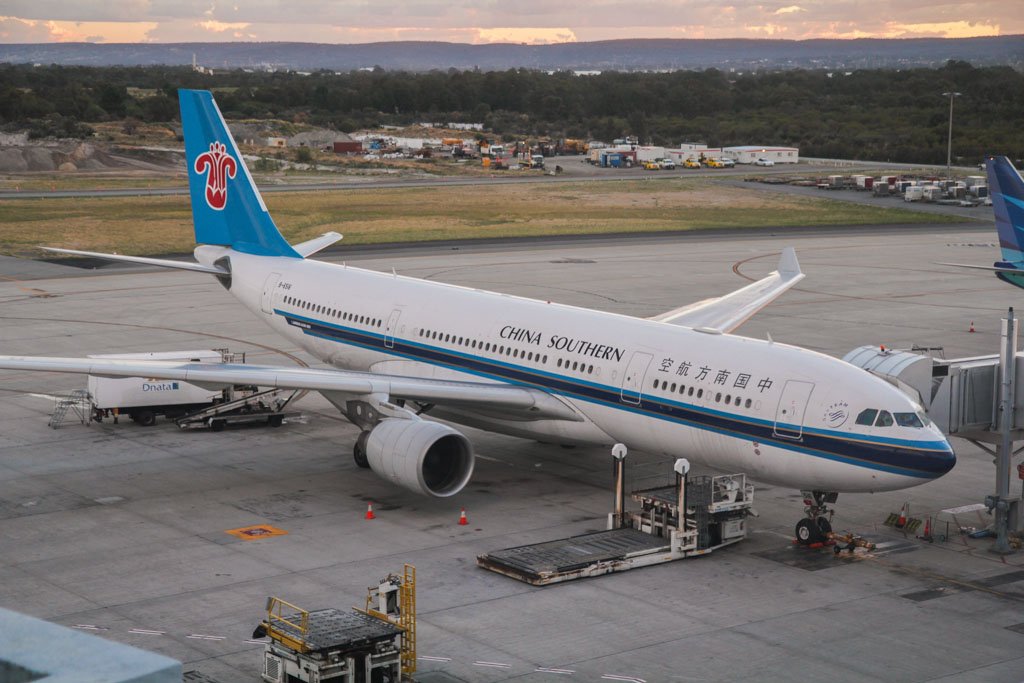 3 April 2013 © David Eyre
China Southern commenced services to Perth on 9 November 2011 on the Beijing – Guangzhou – Perth route, which was operated by Airbus A330-300s three times per week on Wednesday, Friday and Sunday mornings.
From today, the service switched to using the shorter A330-200.
B-6516 Airbus A330-223 (cn 1129) operated the first China Southern A330-200 service to Perth today, arriving at 05:49 (24 minutes late) as flight CZ319. It departed back to Guangzhou and then Beijing as CZ320 at 09:28 (one hour later than scheduled).