Regulatory approval received for Virgin takeover of Skywest; effective 11 April 2013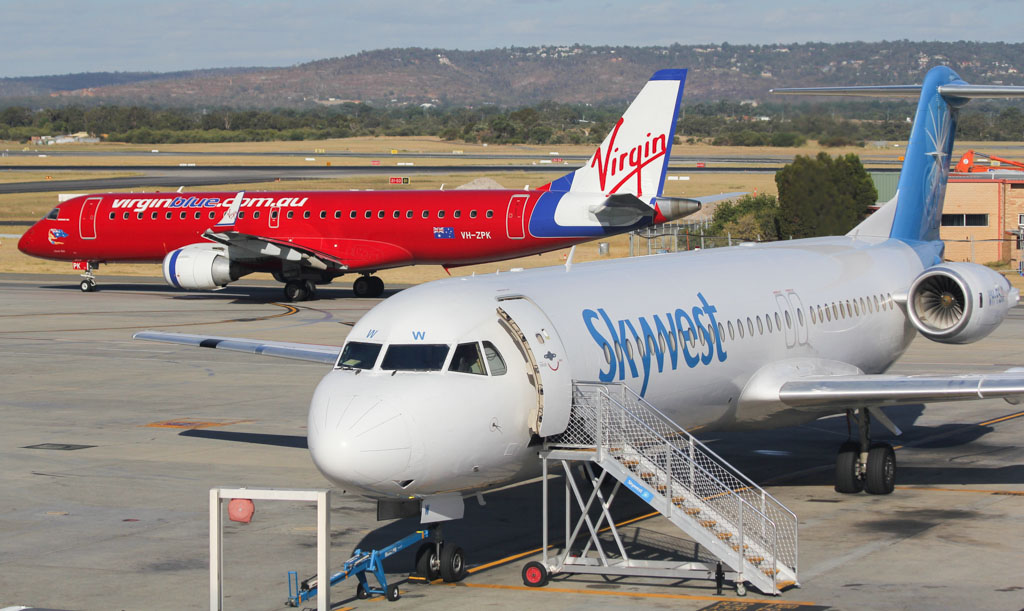 27 March 2013 © David Eyre
The Singapore High Court has given its approval for the takeover of Skywest Airlines by Virgin Australia.
This was the last remaining regulatory approval required for the takeover to proceed.
The takeover will  become effective on 11 April 2013, and Virgin Australia is expected to make announcements before that date regarding its plans for Skywest.
The Skywest branding will disappear under the takeover deal, although the company will continue to operate with its own management team in Perth.
Skywest Fokker 50 VH-FNA was recently painted all-white temporarily whilst the approvals were pending, and Fokker 100 VH-FSQ is still in Townsville for painting, so it is possible that it could be the first Skywest-branded aircraft to receive Virgin Australia colours. Skywest already operates a fleet of ATR72s in full Virgin Australia colours in the Eastern States, under a strategic alliance contract.