Skywest to add more Airbus A320s and ATR72s despite loss in first half of 2012/13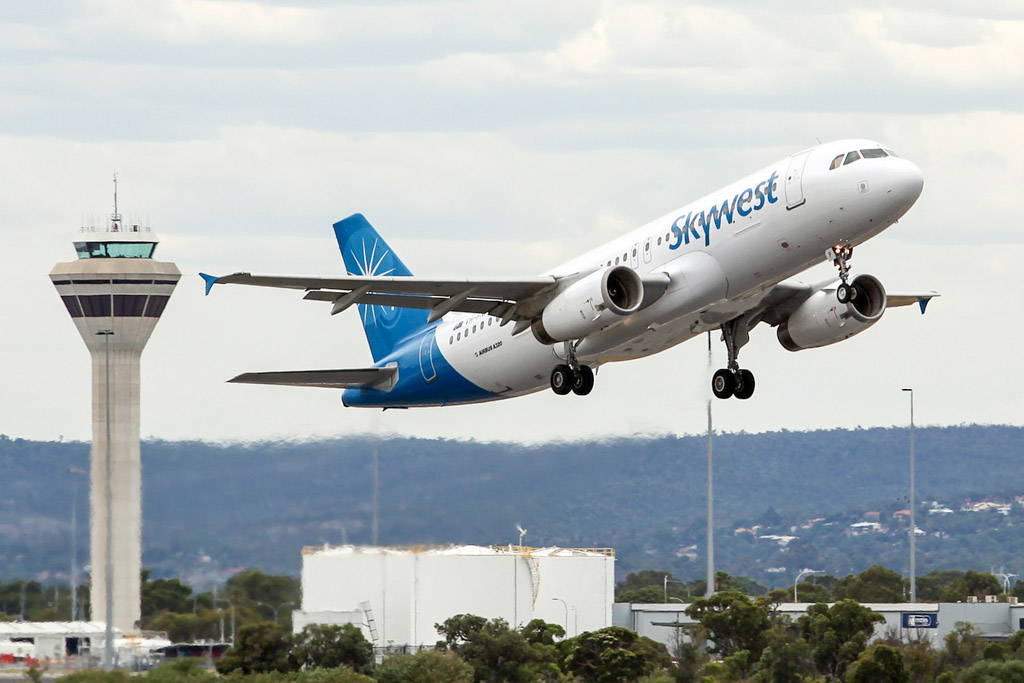 1 March 2013 © David Eyre
In an statement to the London Stock Exchange, Skywest has announced a $1.7million loss for the six months ended 31 December 2012, but says that it will still proceed with the acquisition of more Airbus A320 aircraft – the first of which will be delivered in March 2013.
The financial loss was caused by costs including preparations for adding a second  Airbus A320  into the fleet; consolidation of administrative offices into a cheaper off-airport location;  transfer of flight operations from  Terminal 3 to the new Terminal 2  at Perth Airport; and advisory costs related to the proposed takeover of Skywest by Virgin  Australia
Fly-in, Fly-out ("FIFO") charter   capacity and revenue was lower, but this was temporary. Some Fokker 100s were used on RPT flights for six months, whilst  awaiting the start of BHP and Rio Tinto FIFO contracts. Since then, the airline says that its FIFO activity has recovered to record levels. Skywest said that it has an additional owned Fokker 100 which  could be brought into service when required.
Under contract  to Virgin Australia, Skywest operates a fleet of ATR-72 aircraft in Virgin Australia colours in the Eastern States. The airline has a total of ten ATR-72s in the fleet, with the 11th aircraft due for imminent delivery.  Skywest will add two morel ATR-72s by  30 June 2013.
Skywest will  add another Airbus   A320 during March 2013, bringing the combined Skywest fleet to 33 by 30 June  2013. The airline is also considering acquiring  two additional A320s.
In October 2012, Virgin Australia announced that it intended to acquire Skywest, subject to approval from regulators and shareholders.  On 6 December 2012, approval was received from the Securities Industry Council of Singapore, followed on 31 Jan 2013 by approval from the ACCC (Australian Competition and Consumer Commission).            On 26 February 2013, shareholders were provided with details of the takeover scheme, including notice of  a shareholders meeting to seek their approval on 13 March 2013, the final hurdle before the takeover can proceed.
Skywest will be operated as a separate unit, but the Skywest brand will disappear. Two Skywest-branded aircraft have already been sent for repainting in Virgin Australia colours: on 26 December 2012, Fokker 100 VH-FSQ was flown from Port Hedland to Seletar (Singapore) for overhaul and repaint, and on 25 February 2013, Fokker 50 VH-FNA was flown from Perth via Alice Springs to Townsville for repainting into Virgin Australia colours.