Qantas to use Airbus A330s on all weekday Perth-Sydney and Perth-Melbourne flights, Boeing 767s on all weekday Perth-Brisbane services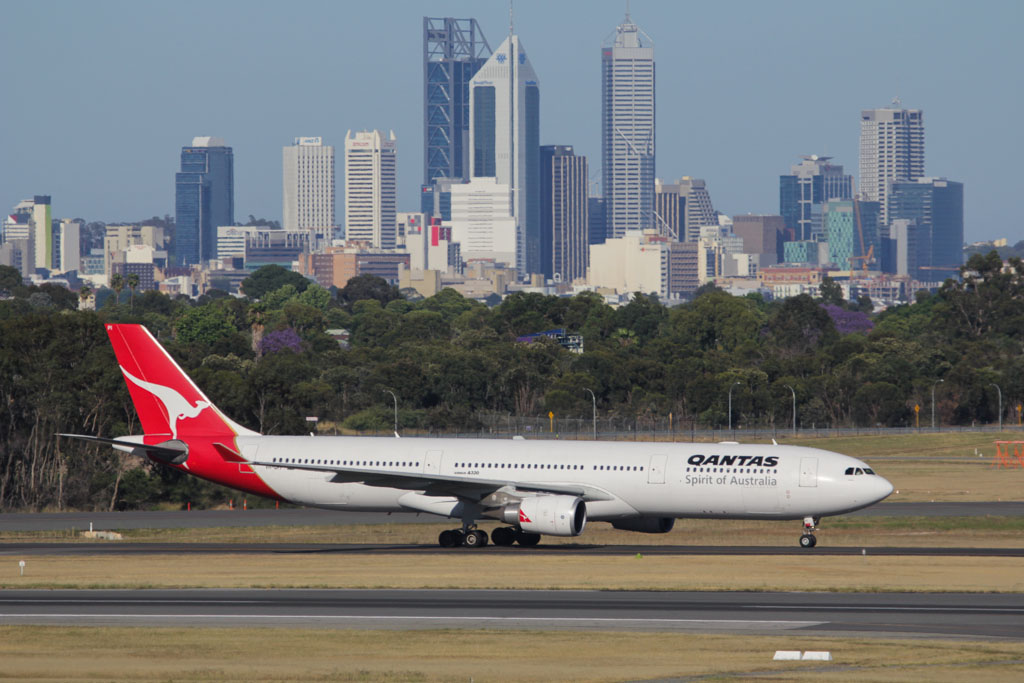 15 January 2013 © David Eyre
Qantas today announced that it will use  Boeing 767-300ER aircraft with new interiors and individual in-flight entertainment on all weekday flights between Brisbane and Perth from 31 March 2013.
Qantas is refurbishing 16 Boeing 767 aircraft with new cabin interiors,  leather seats in Business Class, and in-flight entertainment (IFE) streamed direct to iPads for all in Business and Economy. Six aircraft have already been upgraded.
Qantas will also use Airbus A330s  on all weekday Sydney-Perth flights in April 2013, and on all weekday Melbourne-Perth flights from May.
This means that Qantas will now have widebody aircraft on all weekday flights between the Sydney, Melbourne, Brisbane and Perth.
Qantas is also expanding the domestic terminal space at Perth by moving some flights into Terminal 3 which is currently used by Skywest, Tiger, Alliance and Virgin Australia. Skywest, Tiger and Alliance will move to Terminal 2 (next to the International Terminal) when it opens later this month. The Qantas Club lounge at Perth Airport Terminal 4 (formerly called Terminal 2) is also being expanded.