No more Red Bull Air Races in Perth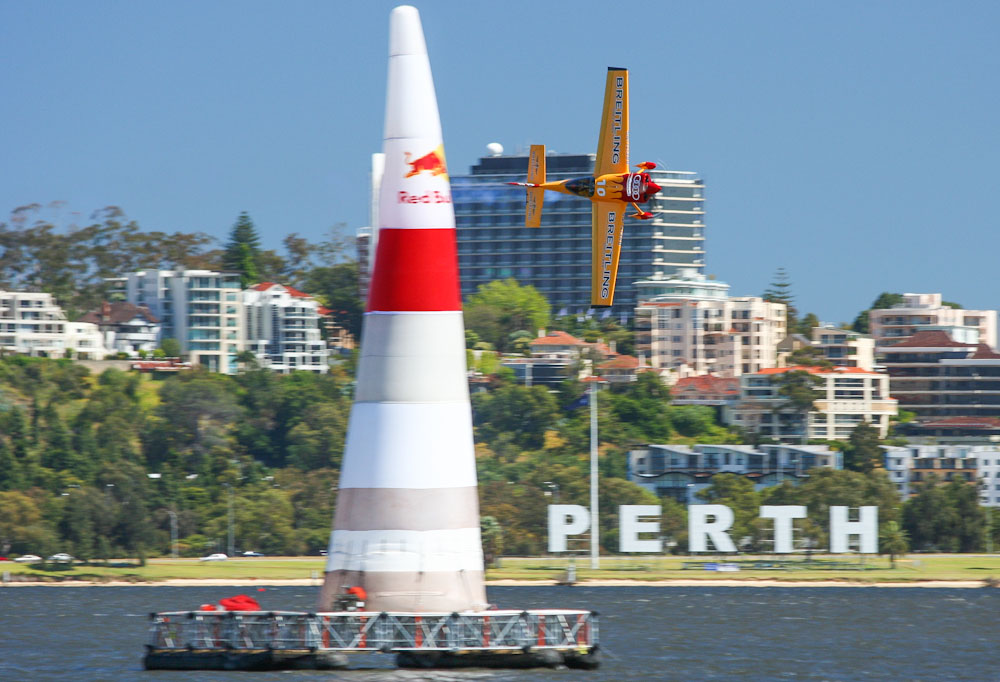 12 December 2012 © David Eyre
Tourism Western Australia announced yesterday that  it will not bid to host the Australian round of the  revamped Red Bull Air Race World Series in 2014-2016.
The Red Bull Air Race was hosted in Perth in 2006, 2007, 2008 and 2010, with an accompanying air show to keep the crowds entertained when racing was not occurring. An estimated 300,000 spectators attended the 2010 Red Bull Air Race in Perth.
The reasons for not bidding include:
Cost of sponsoring and hosting the event: The 2014-2016 air races would have cost around $26.5 million over the three years, representing a 60% increase on the cost of the 2010 Perth Red Bull Air Race.
A forecast 25% decrease in economic benefit to the State for 2014 when compared to 2010
Decrease in the number of national and international visitors: Fell from 8,700 visitors in 2006 to 5,900 in 2010.
No guarantee that the event would be broadcast on free-to-air TV
Safety concerns – one of the aircraft ditched into the Swan River during a pre-race practice session.
Red Bull ended the racing season earlier than planned in 2010, due to a number of safety incidents (including the crash in the Swan River, and a near crash in Canada shortly after). The Red Bull Air Race organisation decided not to hold races in 2011, 2012 or 2013. The reason given in 2011 was to introduce technological advancements to further improve safety, and  also because  "There is a need to revise the main organisation and commercial areas to realize the full potential of the sport, including the development and reinforcement of strong host city partnerships which would secure a long term race calendar."