Singapore Airlines re-introduce A330-300 on some Perth services from 1 Dec 2012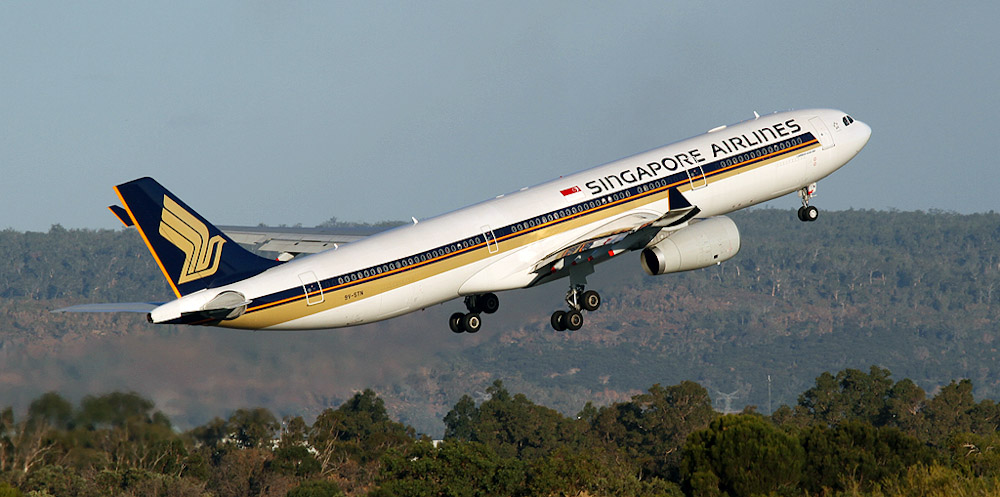 15 Nov 2012 © David Eyre
From 1 December 2012, Singapore Airlines is replacing Boeing 777-200ER aircraft with Airbus A330-300 aircraft on the SQ213 / SQ226 service between Perth and  Singapore.
A330s will initially be used daily except Fridays (when it will use a 777-200ER), but from  28 December 2012, all SQ213/226 services will use the A330-300.
All other Singapore Airlines services will continue to be operated by Boeing 777-200ER aircraft.
From April 2009, Singapore Airlines had switched to the A330-300 on all   Perth services, but from 2011, the airline replaced it on daytime Perth services with the Boeing 777-200ER.
Schedule:
SQ225 Arr PER 06:20 / SQ224  Dep PER 07:35: DAILY: Boeing 777-212ER
SQ213 Arr PER 13:10 / SQ226 Dep PER 15:30:

1 Dec 2012 – 27 Dec 2012:

SUN-THU: Airbus A330-300
FRI: Boeing 777-212ER

28 Dec 2012 – 30 Mar 2013:

SQ223 Arr PER 14:40 / SQ214  Dep PER 17:30: DAILY: Boeing 777-212ER
SQ215 Arr PER 00:55 / SQ216  Dep PER 02:05: DAILY: Boeing 777-212ER