Emirates to use Airbus A380 to Perth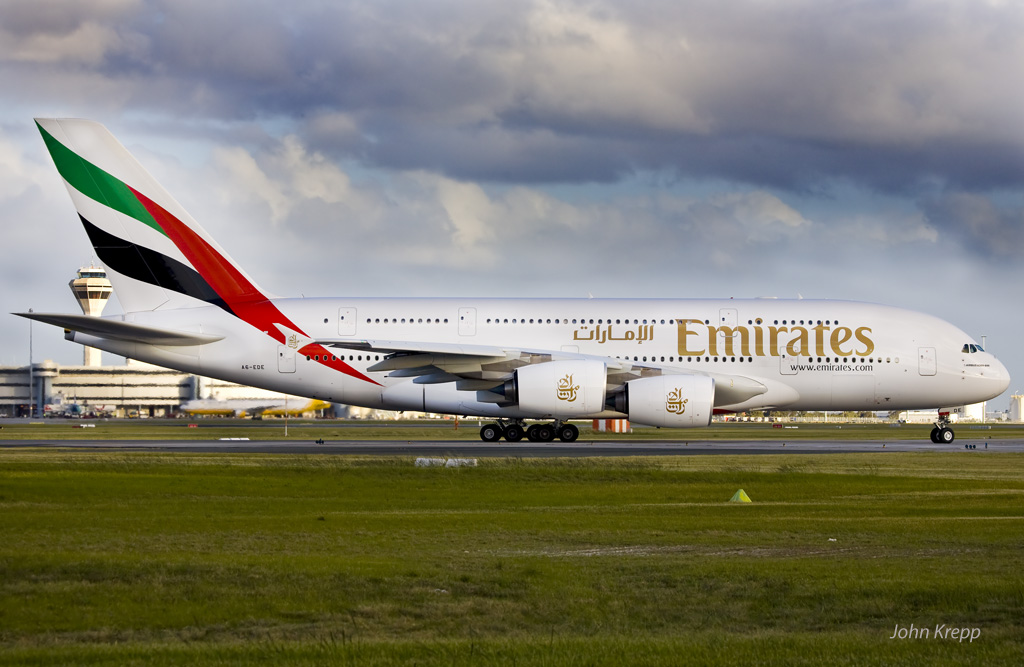 15 November 2012 © David Eyre
Emirates has announced its intention to use Airbus A380s  to Perth as soon as an A380-compatible air bridge is completed, which is expected to occur by late 2013.
Emirates has 27 A380s in service and another 63 on order,  making it the world's largest operator of A380s.
Emirates is increasing Perth services from 1 December 2012,  adding a new daytime service (EK422/EK423) between Perth and Dubai. The new service will use Boeing 777-300ER aircraft, and is to operate five times per week from 1 December 2012,  becoming daily from 1 March 2013. This is in addition to the current twice daily services between Perth and Dubai.
Once the A380 airbridge is completed, Emirates will operate  a daily A380 service and twice-daily 777 flights to Dubai.
Airbus A380s of Emirates have visited in the past – the first occasion was a medical diversion on 15 August 2009.