Jandakot Airport: Parking ticket machines installed in public car parks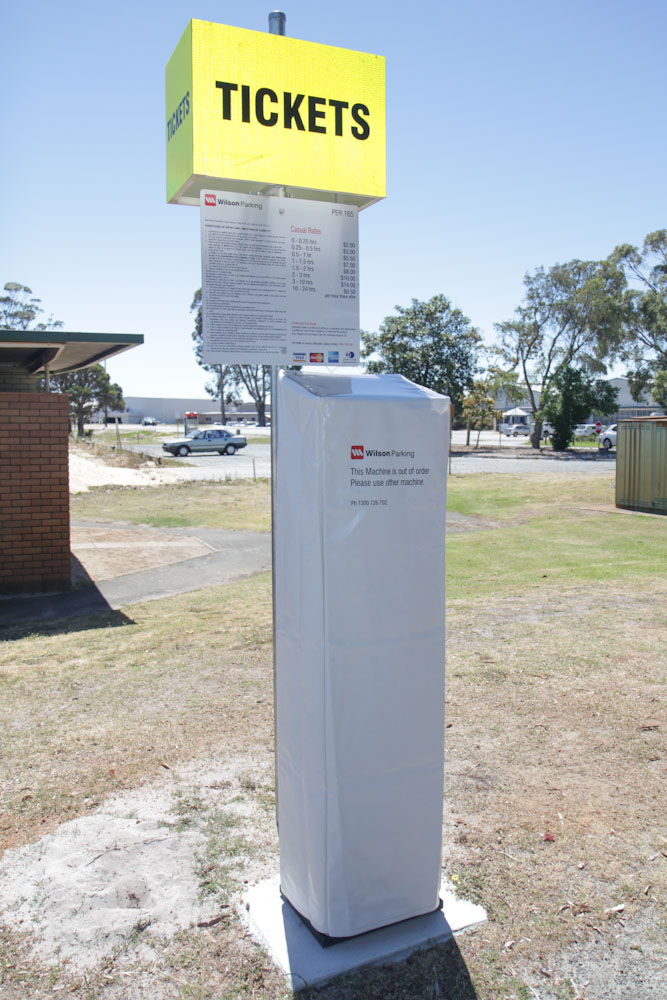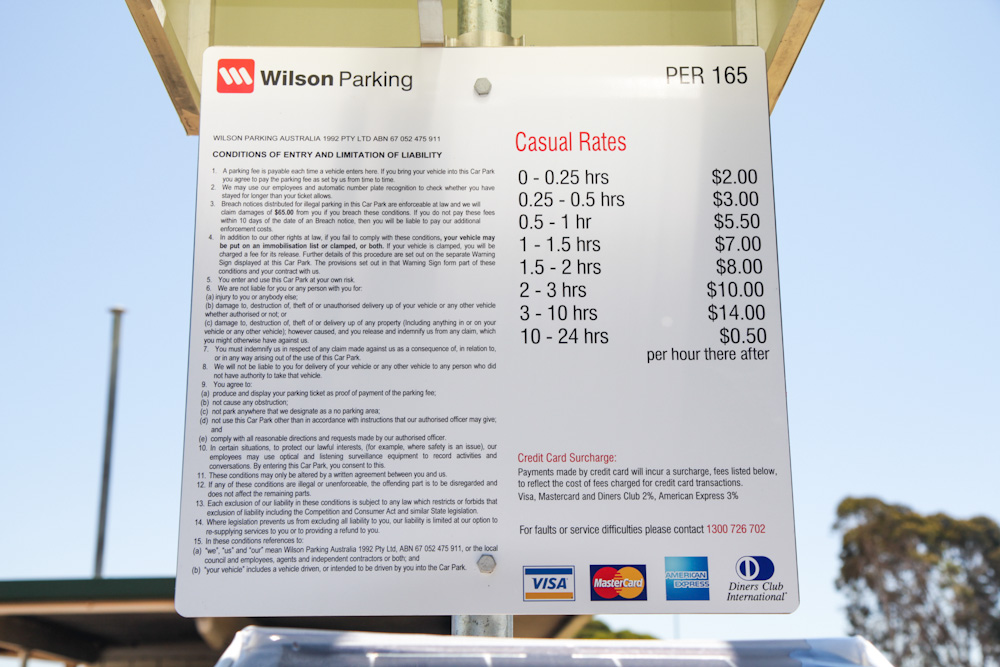 20 September 2012 (UPDATED: 27 October 2012) © David Eyre
Jandakot Airport  has  installed parking meters in public  car parking areas, which will commence operation in December 2012.
The machines are located in the public car park next to the "Sugar Bird Lady" Mooney memorial to Robin Miller, and the public car park near the Royal Aero Club of Western Australia.
The car parking management rights have  been contracted to Wilsons Parking, and Wilsons will be responsible for collecting the fees,  issuing fines, and wheel clamping.
General aviation operators (aero clubs, flight training organisations and maintenance operators) are unhappy, as it appears that Jandakot Airport Holdings did this without consultation or  notification. The GA operators are concerned that the additional costs are another disincentive to people interested in learning to fly or become aircraft engineers.