AirAsia X to lease six more Airbus A330-300s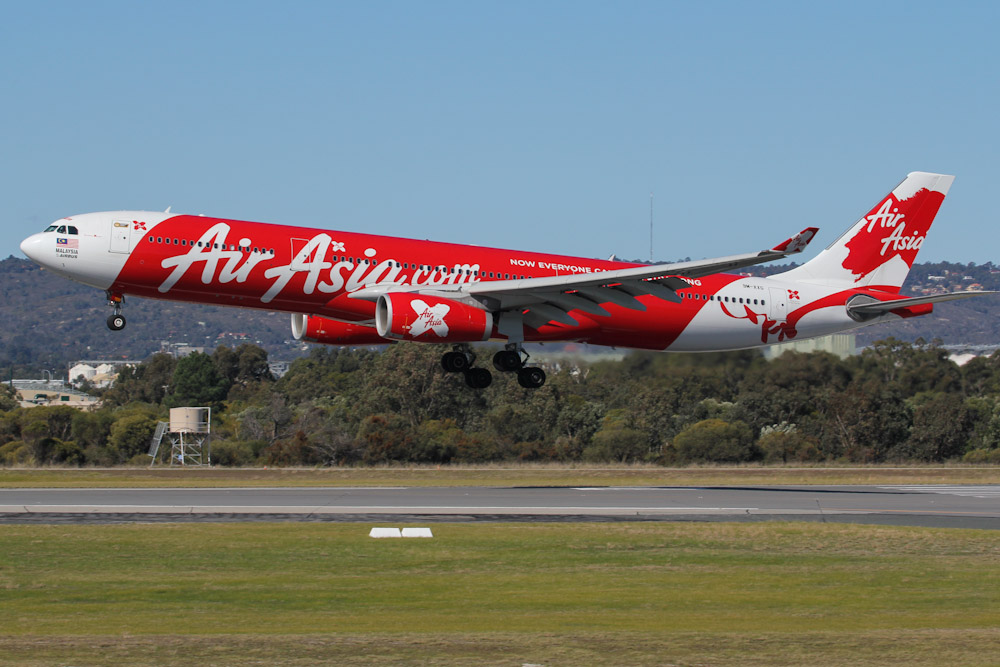 10 August 2012 © David Eyre
AirAsia X yesterday signed a $500 million Letter of Intent with International Lease Finance Corporation (ILFC) for the 10-year lease of six Airbus A330-300 aircraft,  with deliveries in 2013 and 2014.
The airline already has eight purchased A330-300s on order from Airbus, and currently operates nine A330-300s and two A340-300s. The two A340-300s will be removed from the fleet in a few years.
In 2013, four A330s leased from ILFC and three A330s purchased from Airbus will be delivered. In 2014, two ILFC leased A330s and five purchased aircraft will be delivered.
All A330s will be the same model, with 233 Tonne Maximum Take Off Weight, Rolls-Royce Trent 700 engines, and with cabins configured for 12 Premium Economy lie-flat seats and 365 Economy seats.
The additional aircraft are to be used to increase frequency and add new destinations in their main markets of Australia, China, Japan, Korea, and Taiwan. The airline has already stated that it would like to increase frequencies on the Perth – Kuala Lumpur route to twice daily in 2013.
The airline chose to lease additional A330s due to Airbus having a backlog of A330s orders, which meant that the airline would have had to wait until 2017 if it ordered direct from Airbus.