Singapore Airlines adds 4th daily Singapore flights from 28 Oct 2012 – 30 Mar 2013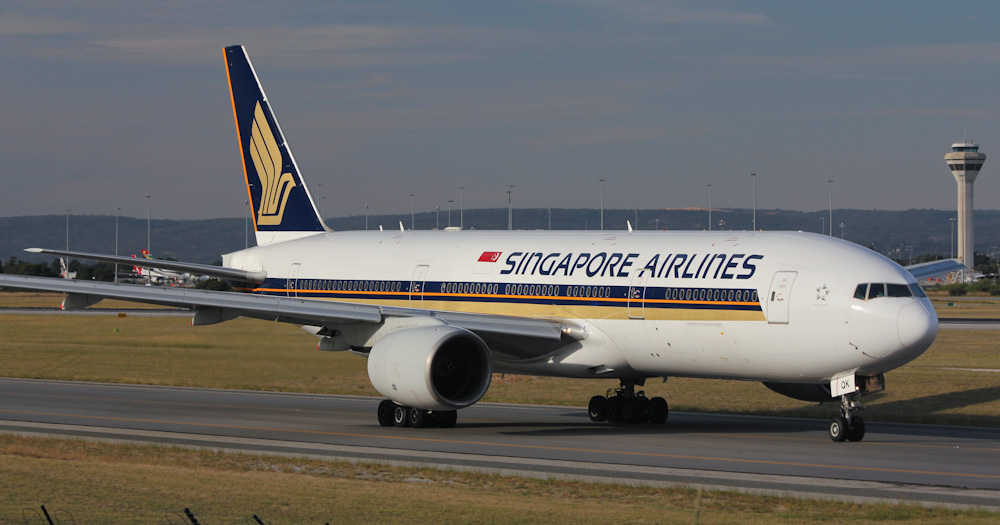 24 July 2012 © David Eyre
Singapore Airlines is increasing services on the Perth – Singapore route during the Northern Winter schedule.
A fourth daily service to Singapore will operate from 28 October 2012 to 30 March 2013.
The new  Boeing 777-200ER service SQ213 from Singapore arrives at 13:10, and the return service SQ214 will depart Perth at 17:30.
From 28 October 2012 – 30 March 2013, the full schedule will be:
DAILY: SQ225 Arr PER 06:25 / SQ224  Dep PER 07:40 (Boeing 777-212ER)
28 Oct 2012 – 30 Mar 2013: DAILY: SQ213 Arr PER 13:10 / SQ214 Dep PER 17:30 (Boeing 777-212ER)
DAILY: SQ223 Arr PER 14:40 / SQ226  Dep PER 15:55

Tue/Thu/Sat: Boeing 777-312
Mon/Wed/Thu/Fri/Sun: Boeing 777-212ER

DAILY: SQ215 Arr PER 00:55 / SQ216  Dep PER 02:05 (Airbus A330-300)