RAAF BAE Hawk jet trainers to be upgraded; fleet amasses 75,000 flight hours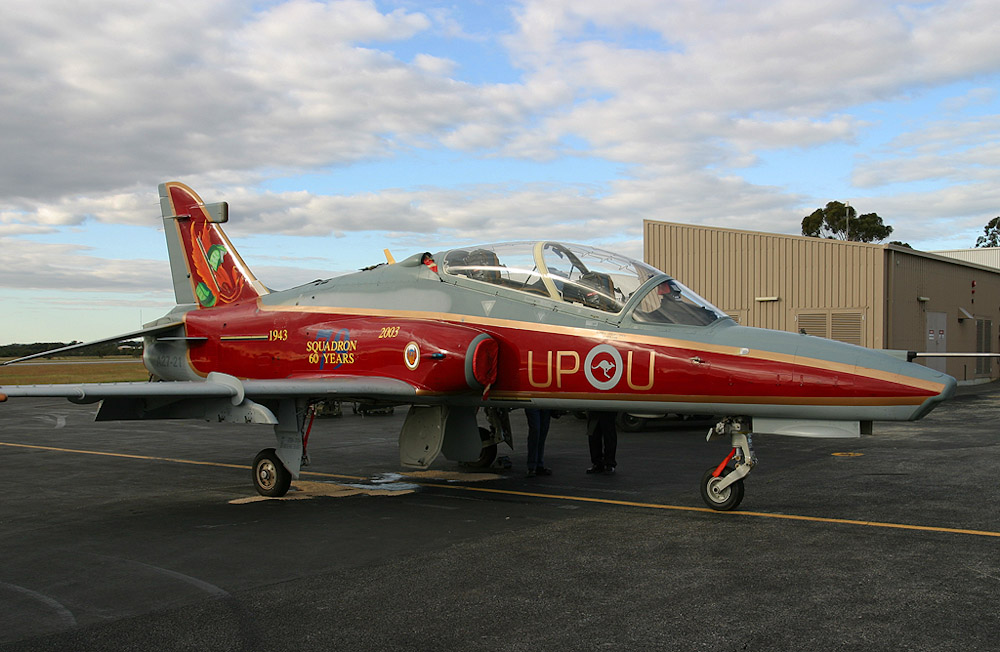 24 July 2012 © David Eyre
Defence Minister Stephen Smith has announced that the RAAF's 33-strong fleet of BAE Systems Hawk 127 lead-in fighter trainers are to be upgraded.
The upgrade will bring the fleet to a configuration similar to the Hawk T2 model flown by the Royal Air Force in the UK. The contract  with BAE Systems is worth $25 million, and  includes construction of simulator facilities, modification of the Hawk fleet, and in-service support.
Hawks are flown by 76 Squadron from RAAF Base Williamtown, New South Wales and by 79 Squadron from RAAF Base Pearce, near Perth, Western Australia. The aircraft were delivered between 1999 – 2001, and this month the RAAF celebrated the achievement of 75,000  hours flying by their Hawk fleet.
Almost 1,000 Hawks have been produced to date, with more orders currently being negotiated.