UPDATE: More details on RAAF Pearce Air Show – 19 & 20 May 2012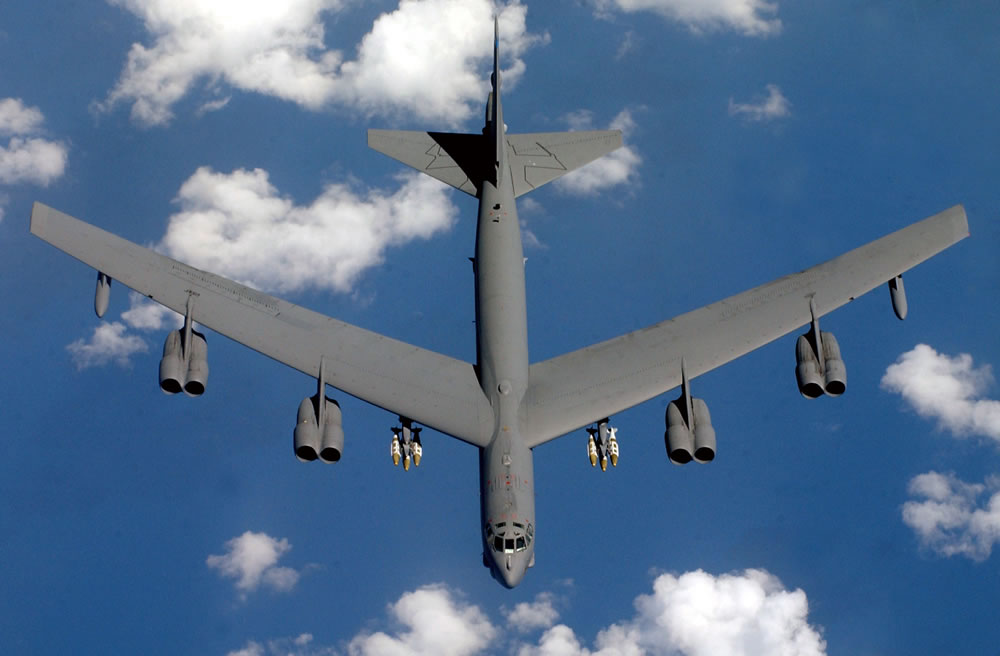 24 Apr 2012:
The RAAF has provided more details of aircraft expected to participate in the RAAF Base Pearce Air Show on 19 & 20 May 2012.
A highlight for many will be a US Air Force Boeing B-52H bomber conducting flypasts at both days of the Show.  The aircraft is doing this as part of a training exercise, flying direct from Guam with air refuelling, doing the flypast and then returning to Guam. (It is not landing).
Details from RAAF website (details subject to change):
The following RAAF military aircraft are expected to participate in the Air Show:
F/A-18A/B Classic Hornet
F/A-18F Super Hornet
C-130 Hercules
C-17A Globemaster
CL-604 Challenger
Boeing 737 BBJ (Boeing Business Jet)
KC-30A Multi Role Tanker Transport [Airbus A330-200]
AP-3C Orion
PC-9/A
Hawk 127
The Roulettes (comprised seven PC-9/A aircraft)
RAAF Balloon
Sikorsky Seahawk (Royal Australian Navy)
The following international military aircraft are expected to participate in the Air Show:
B-52H bomber (US Air Force)
KC-135 Tanker (US Air Force)
Flying training display (Republic of Singapore Air Force) [this will consist of Pilatus PC-21 turboprop trainers]
C-130H Hercules (Republic of Singapore Air Force)
The following civilian and historical aircraft are expected to participate in the Air Show:
Nanchang CJ-6A
CAC Winjeel
Rebel 300
Beechcraft 18
Laser 230
De Havilland Chipmunk
Link to Pearce Air Show map: CLICK HERE
Link to road access map: CLICK HERE
Ticket prices are as follows:
PREPURCHASE ONLINE                   (thru BOCS Ticketing)

(price includes credit card charges)

AT THE GATE

FAMILY (2 adults & 2 children)
$46.80
Not available at gate
STANDARD ADULT
$20.40
$25.50  (EFTPOS/credit card purchase)                   $25.00  (cash purchase)
CHILD (5-15 years)
$5.10
$5.10 (EFTPOS/credit card purchase)$5.00 (cash purchase)
CHILD (under 5 years)
FREE
FREE