Emirates to use Boeing 777-300ERs on all EK420/EK421 services from 25 March 2012; Boeing 777-200LR to continue to operate EK424/EK425 services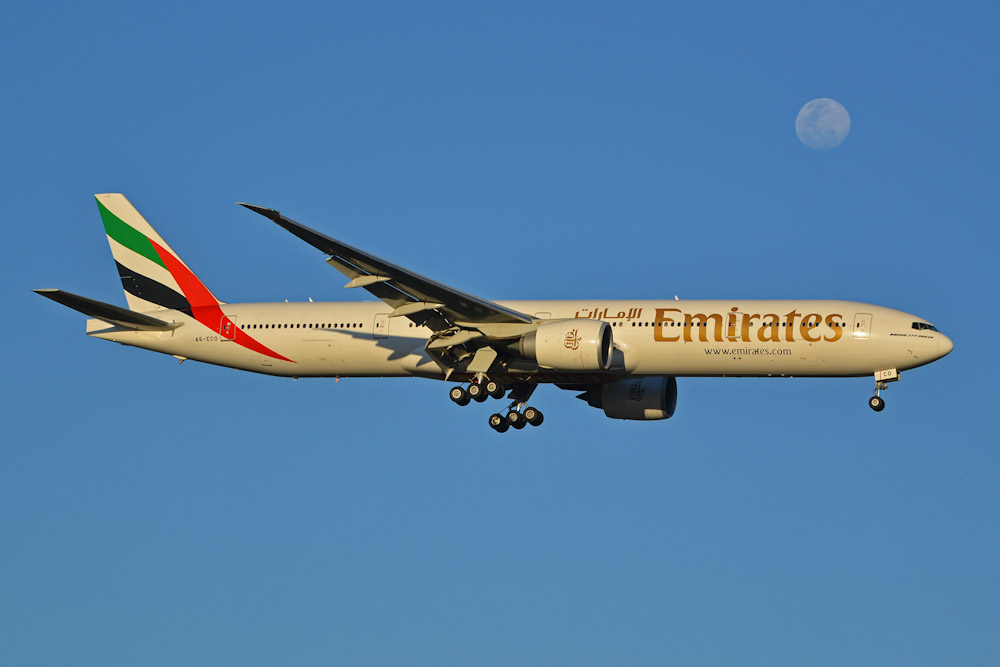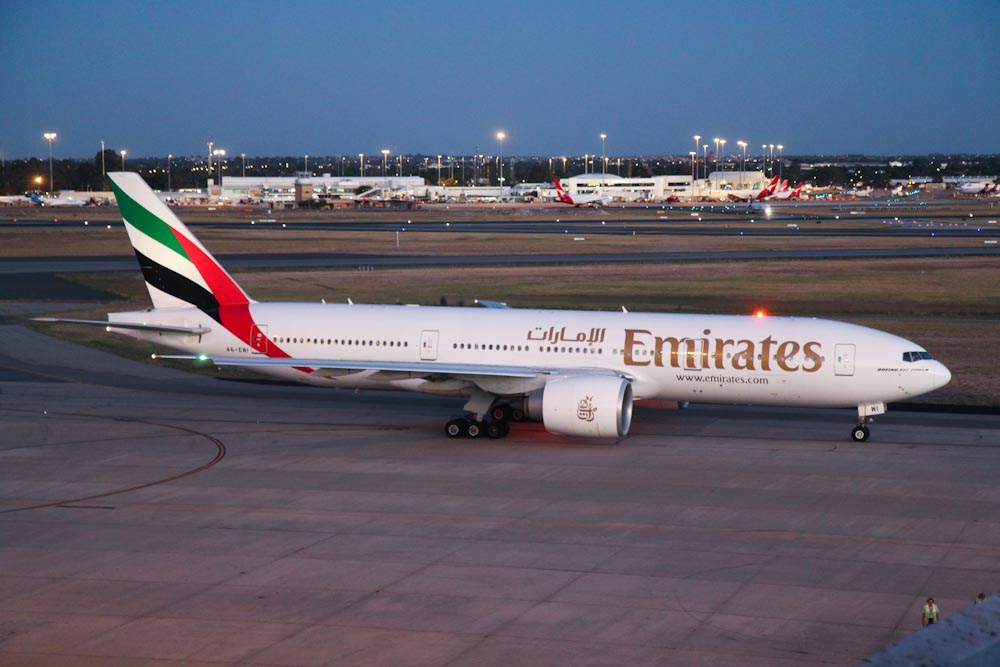 26 January 2012 © David Eyre:
Emirates is increasing capacity on services between Dubai and Perth by using Boeing 777-300ER aircraft on all evening EK420/EK421 services from 25 March 2012. Currently, the -300ER only operates the service when capacity demands, with the smaller 777-200LR normally scheduled for the route.
Emirates will continue to use the 777-200LR for the EK424/EK425 service.
Emirates ordered 50 additional Boeing 777-300ERs plus 20 options at the Dubai Air Show, with delivery commencing in 2015. This makes it the largest Boeing commercial order ever, in terms of dollar value. Emirates is already awaiting delivery on another 41 Boeing 777-300ER aircraft from an earlier order, so its confirmed 777-300ER orders now total 91. Emirates already has the largest fleet of 777s in the world.
Emirates is also in talks with Boeing about improved versions of the 777, referred to as the 777-8X and 777-9X. Emirates wants the aircraft from 2017 to begin replacing 777-300ERs, and expects lower fuel burn and the ability to carry 360 passengers and cargo direct from Dubai to Los Angeles.
The schedule from 25 March 2012 is as follows (services are DAILY):
Boeing 777-300ER: EK420 arrives in Perth at 17:25 / EK421 departs Perth at 22:30
Boeing 777-200LR: EK424 arrives in Perth at 00:55 / EK425 departs Perth at 06:00