Pacific Blue and V Australia officially merged into Virgin Australia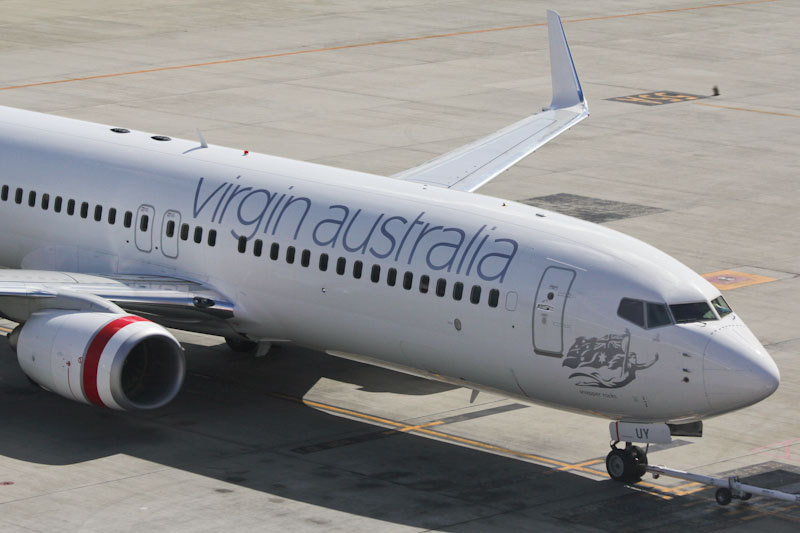 7 December 2011 © David Eyre:
Pacific Blue and V Australia were officially placed under the single Virgin Australia banner today, and Polynesian Blue changed its name to Virgin Samoa.
Virgin Australia, formerly known as Virgin Blue, originally could not use the Virgin brand on its international operations, due to an agreement between Virgin Blue stakeholder Richard Branson when Singapore Airlines bought 49% of Virgin Atlantic in 2000. Virgin Blue Group's international carriers were therefore named V Australia and Pacific Blue. Polynesian Blue was formed as a joint venture with the Samoan government operating one Boeing 737-800 aircraft.
With the formation of Virgin Australia in May 2011, the airline made an agreement was with Singapore Airlines allowing use of the Virgin brand on international services.
Virgin has already modified its website, signage and advertising, and new interiors will be fitted to Pacific Blue and V Australia aircraft by mid 2012.
Virgin Australia is due to receive its first Airbus A330-200 with new interior – this will also be its first new A330, as the current two aircraft were acquired second-hand from Emirates.
Repainting of aircraft from the old colours is progressing well, with around 26 aircraft (more than a quarter of the fleet) wearing the new livery by the end of 2011.