Fourth Skywest (Virgin Australia-branded) ATR72-500 delivered to Perth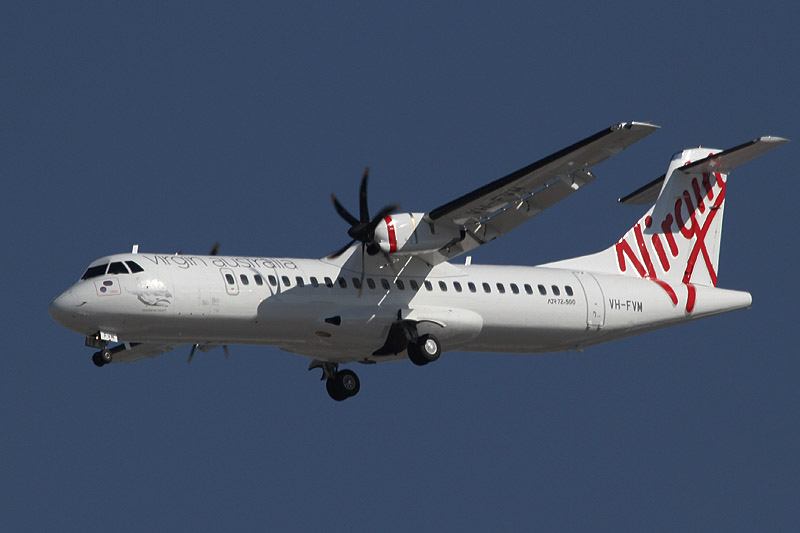 2 December 2011: Skywest today took delivery of their 4th ATR72-500, VH-FVM "Woolamai Beach" (cn 979).
The aircraft arrived on Perth Airport's runway 03 at 16:19 using callsign "Southern Cross 1160", on delivery from the ATR factory in Toulouse France. Southern Cross International is a company which provides aircraft ferry flight/delivery services.
VH-FVM departed Toulouse on 29 November 2011. The delivery route was:
Toulouse, France
Borg El Arab (Alexandria), Egypt
Al Ain Airport, Abu Dhabi, UAE
Colombo, Sri Lanka
Jakarta-Halim, Indonesia
Perth, Western Australia.
Skywest's previous ATR72s were VH-FVH, VH-FVI, and VH-FVL.
The ATRs operate on behalf of Virgin Australia under a 10-year agreement between the airlines, and are Virgin Australia branded. They all wear names of Australian beaches.
The initial aircraft are all operated in the Eastern States, based in Brisbane, but as more are delivered, they will be used on services in Western Australia, replacing Skywest's Fokker 50s.