Network Aviation Fokker 100 VH-NHF (cn 11398) broken up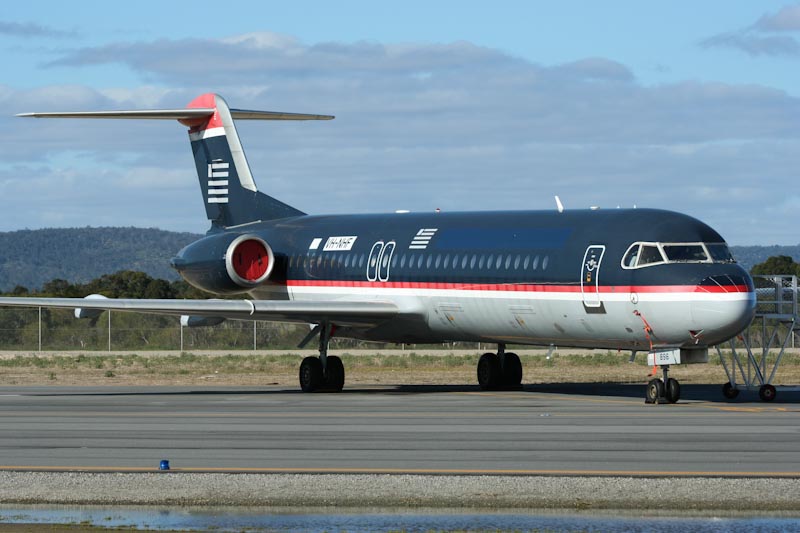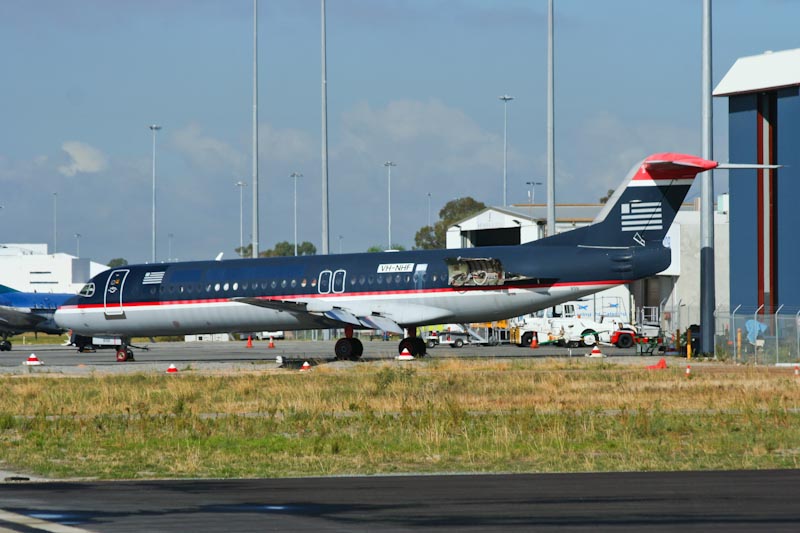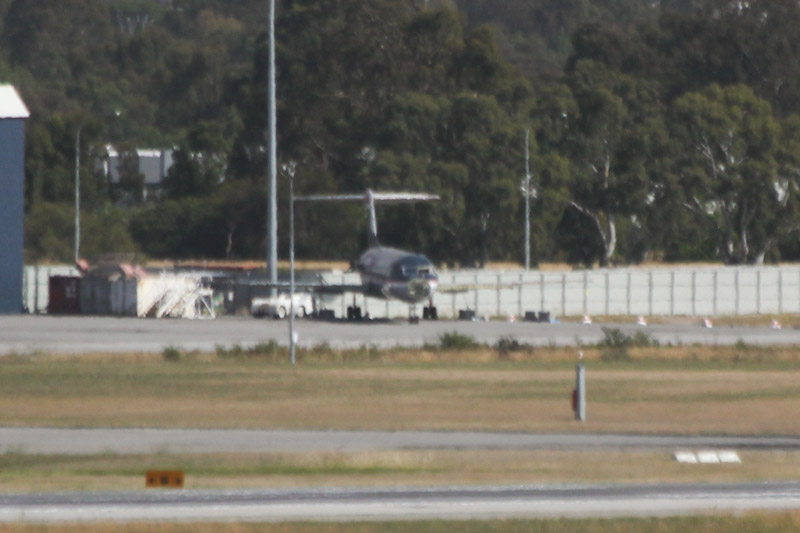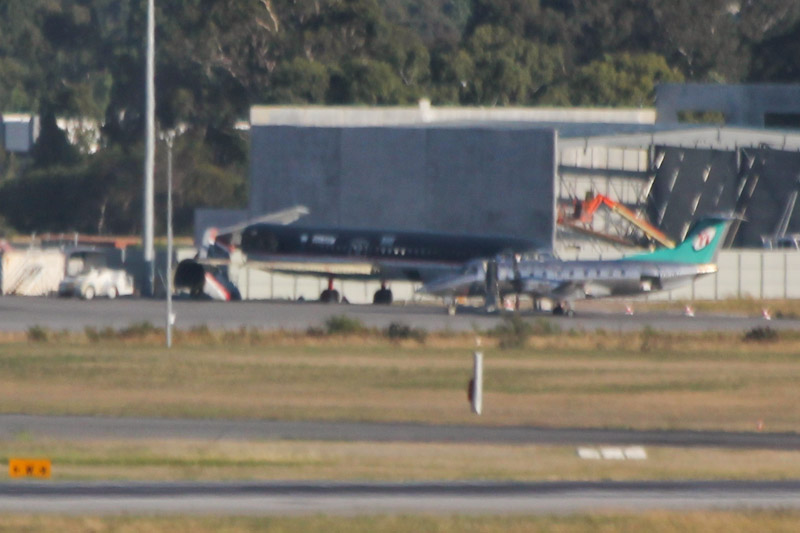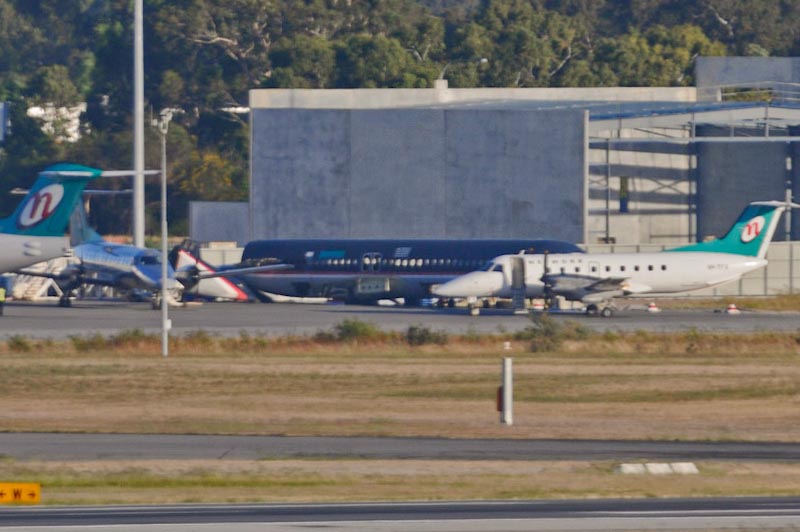 30 November 2011 – Network Aviation has broken up their spares ship Fokker 100, VH-NHF.
The aircraft was originally ordered by US Air, and first flew in their colours with Fokker test registration PH-EZJ on 27 May 1992.
In June 1992, it was delivered to US Air (which later became US Airways) as N898US, and flew with them for 10 years, before it was placed in storage at Mojave, California and later at Las Vegas.
In August 2005, i was then leased to Platinum Jet Air Charters, and in 2007 to Air Express Sweden.
From 11 to 14 June 2008, still wearing US Airways livery and registration N898US, the aircraft was delivered to Network Aviation in Perth. The route flown from was Norwich-Heraklion-Sharjah-Calcutta-Penang-Denpasar-Darwin-Meekatharra-Perth. It was cancelled from the U.S. register on 16 June 2008, and registered in Australian on 20 June 2008 as VH-NHF to Network Aviation.
VH-NHF never entered service with Network Aviation, and sat in open storage ever since its arrival in Perth on 14 June 2008. Later, the engines were removed and the aircraft was cannibalised for spare parts. Recently, the aircraft was broken into sections – the tail unit can be seen lying next to the fuselage, and the wings were removed.