China Southern Airlines first Perth service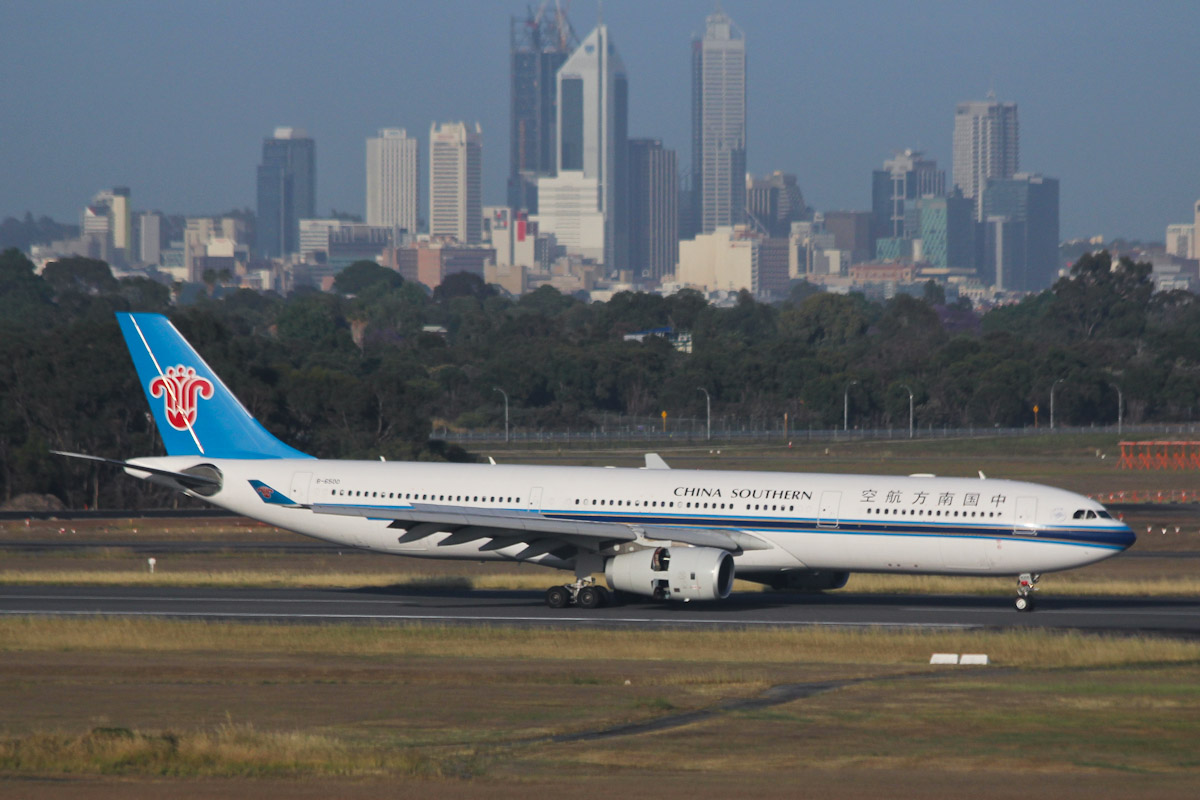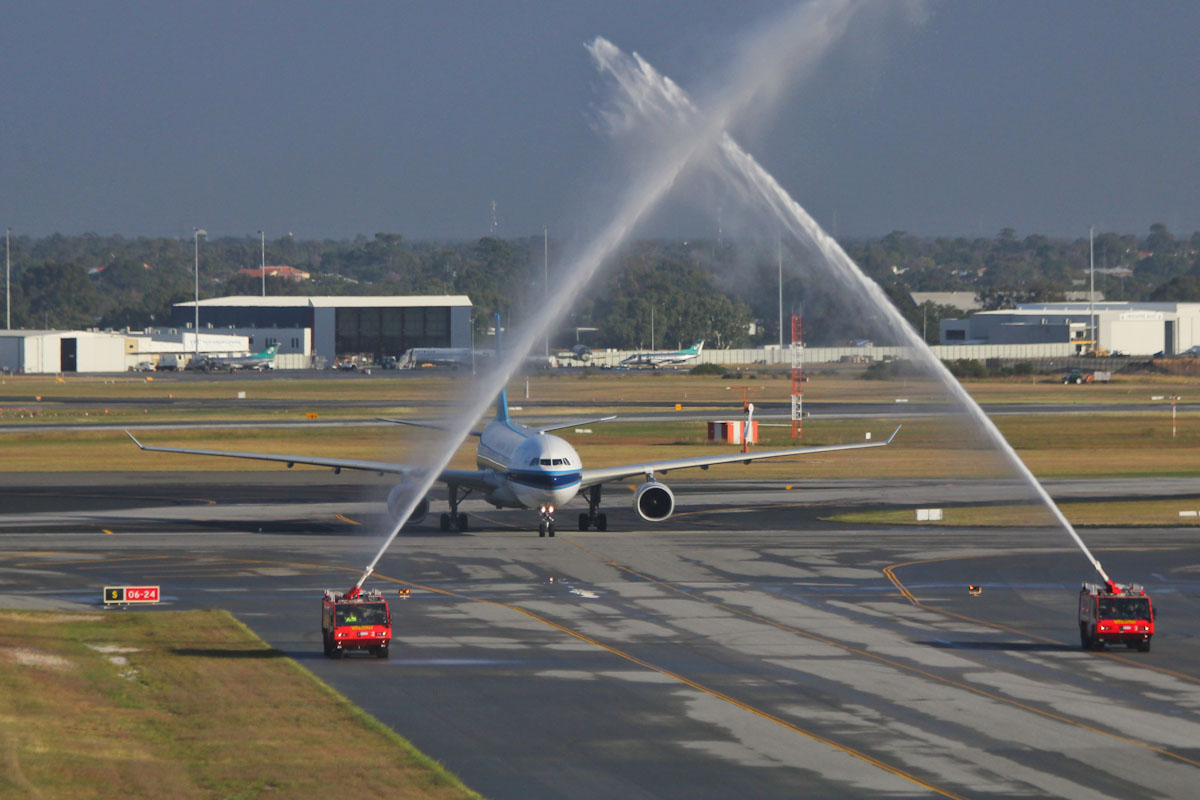 9 November 2011: China Southern Airlines started their first scheduled service to Perth today, operating from Beijing via Guangzhou as flight CZ319.
The aircraft was a little late, being scheduled to arrive at 06:00, but landed on runway 03 at 06:30, after an eight-hour flight from Guangzhou.
It was given the traditional water cannon welcome by the Perth Airport Rescue and Fire Fighting Service, using a pair of Rosenbauer Panther Mk 8 Ultra Large Fire Vehicles, which drove ahead of the aircraft, crossing their water streams in the air as the A330 taxied in on taxiway Sierra.
The aircraft parked at Gate 53 at the International Terminal at 06:36.
China Southern Airlines president Si Xianmin was aboard for the inaugural flight, which was  welcomed on arrival by WA Premier Colin Barnett, and Deputy Premier and Tourism Minister Dr Kim Hames. A press conference was held in the International Terminal.
The return flight CZ320 carried around 200 passengers, being pushed back from gate 53 at 10:00 (only 5 minutes late), and took off from runway 21 at 10:13.
The new service arrives and departs Perth on Wednesday, Friday, and Sunday mornings, arriving as flight CZ319 at 06:00,  then departs back to Guangzhou and Beijing as flight CZ320 at 09:55.
The service departs from Beijing the previous evening at 17:30  for a 3 hours 15 mins flight to Guangzhou, arriving at 20:45. It departs Guangzhou at 22.00 for an 8-hour flight to Perth, arriving the following morning at 06:00. On the return leg it departs Perth at 09:55 for the 8-hour flight to Guangzhou, arriving at 18:20. It departs Guangzhou at 20:00 for a 3 hours 15 mins flight to Beijing, arriving at 23:15.
WA provides about 70% of Australia's exports to China. China is ranked as the 12th largest  source of international visitors for WA. WA hopes the new service will help to grow  visitor numbers from current figure of around 15,000 per year to 100,000 by 2020. Chinese visitors spent $80million on trips to WA in 2010/11. Guangzhou  is China's third largest city.
China Southern is the world's 6th largest airline, and already operates to Sydney, Melbourne and Brisbane.
China Southern has had links to Western Australia since 1993, when it started the China Southern WA Flying College, with bases at Jandakot and Merredin.