Air New Zealand postpones retirement of Boeing 767-300ER & 747-400 due to Boeing 787 delivery delays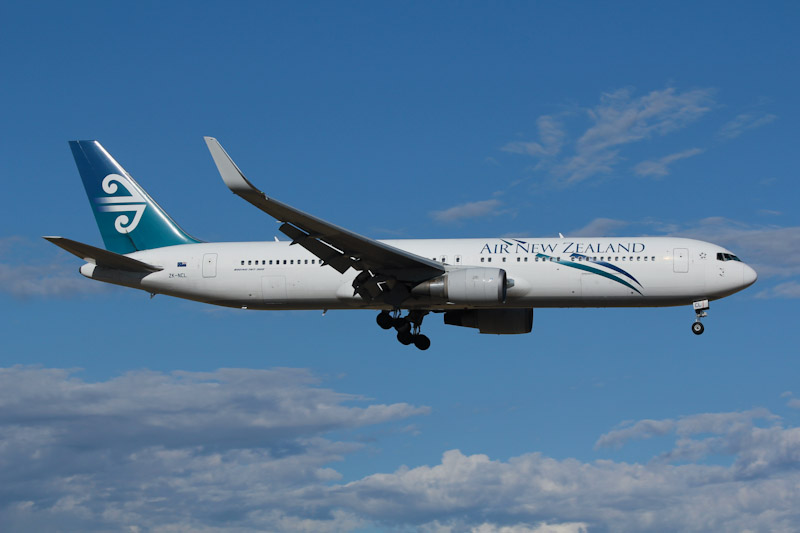 22 July 2011:
Air New Zealand's Boeing 787-9s will now not enter service until late 2014, due to production and development delays at Boeing. The 787-9's original delivery date was late 2010 and the airline has had to keep changing plans with each new delay.
Air New Zealand  hoped to simplify its fleet to just Boeing 777-300ERs and  787-9s on medium/long-haul routes and Airbus A320s on shorter routes.
The airline operates five Boeing 747-400s and wanted these retired by the end of 2012 but will now keep an some until the 787s arrive. The 747 uses 30% more fuel to carry the same number of passengers as the 777-300ER, and carries 40% less freight.
Air New Zealand has five Boeing 767-300ERs which it uses on the Auckland – Perth route, and the retirement of these will also be postponed.
The airline will initially use the 787-9 on services to China or Japan. Later, it plans to use the 787 on services to South America, as part of a strategy  to develop New Zealand into a hub for passengers travelling between Australasia and South America.
Air New Zealand has options for 31 Airbus A320s, nine 777-200ERs, 15 777-300ERs, and 12 787-9s.